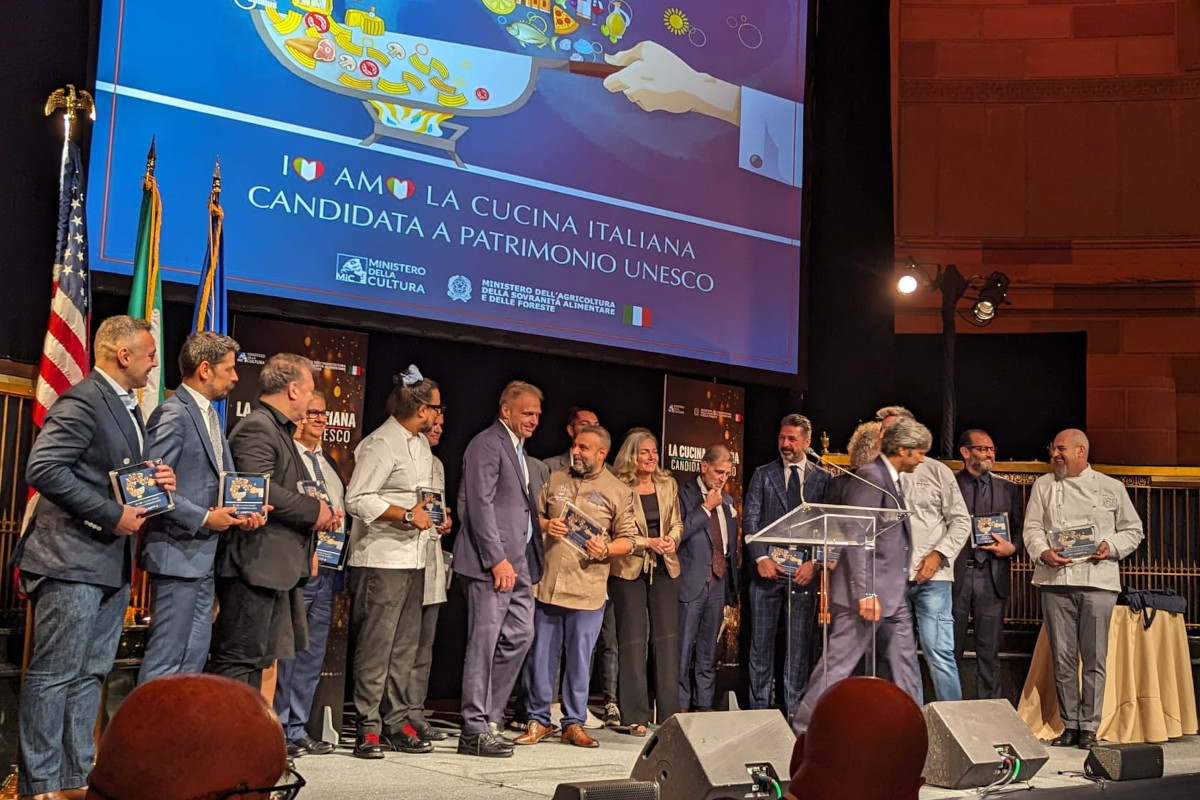 Italian cuisine is officially a candidate for inclusion in UNESCO's list of intangible cultural heritage. The Italian Ministry of Agriculture and the Italian Embassy in the United States, with the support of the Italian Trade Agency, have identified the Summer Fancy Food Show 2023 as an opportunity to give value to this candidacy.
Italian cuisine, defined as "a set of social practices, rituals and gestures based on the many local skills that, without hierarchies, identify and signify it", will in fact be the protagonist of the food exhibition (starting tomorrow in New York City) and of the event organized this evening by the Italian Trade Agency at Gotham Hall on Broadway. The evening was attended by an audience of 150 personalities from Italy, the United States, and the rest of the world, in the presence of institutions, entrepreneurs, and various brands representing the Italian food industry.
Find authentic Italian food and wine on the Italianfood.net platform
AN ITALIAN MENU
Renowned chefs took turns preparing the evening's menu. Among them was Enrico Derflingher, a two-star Michelin chef with long experience at the White House and Buckingham Palace, famous for creating the 'Queen Victoria risotto' with red prawns, a favorite of Queen Elizabeth II. Alessandro Borghese, a renowned chef and one of the most recognizable personalities on Italian television, was entrusted with the preparation of the first course: pasta and potatoes. Gianni Tarabini, the chef from Valtellina who was the first to win a Michelin star in Italy with his farmhouse restaurant Le Présef, joined Derflingher to prepare the second course. Finally, dessert came from the mastery of Andrea Zanin, a chef from Veneto with two Michelin stars and a reference point for Italian cuisine in America: a tiramisu made according to the world-famous traditional recipe.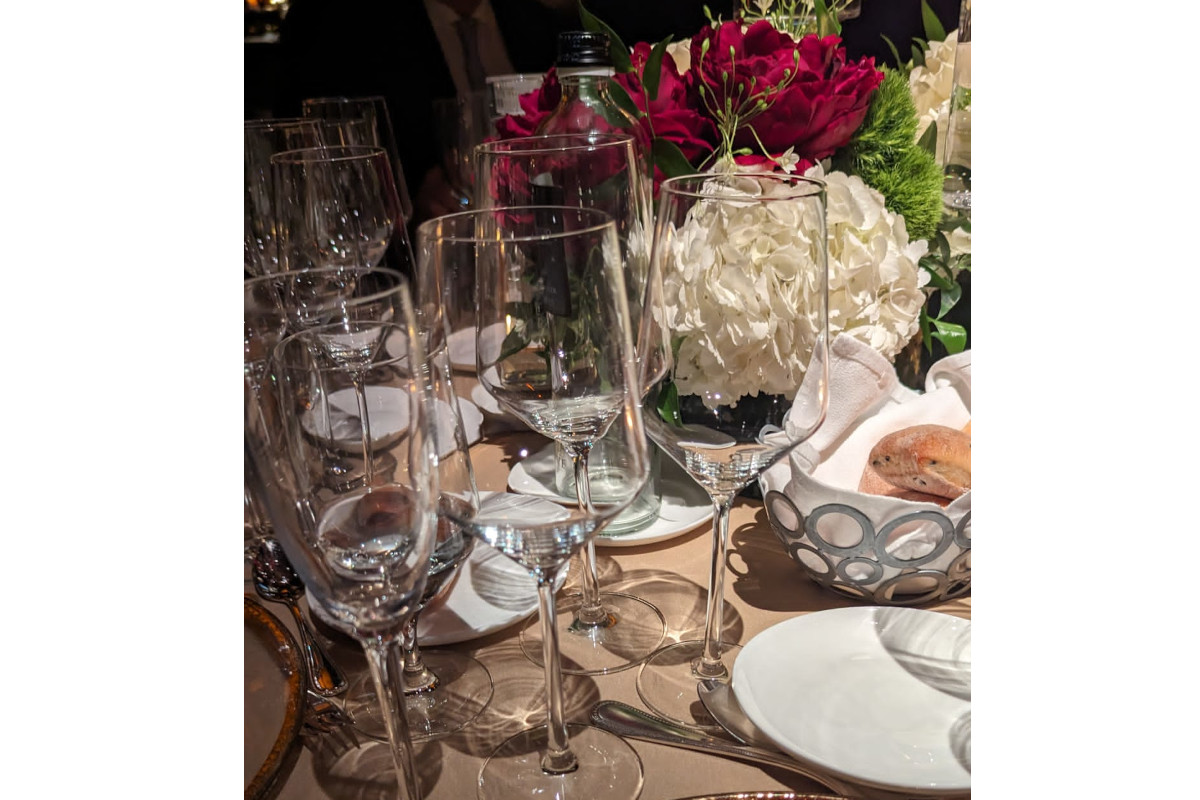 During the evening, Fabrizio Facchini, a member of the board of directors of the Italian Chef's Association in New York, and the attending restaurateurs were presented with a plaque to be displayed in their establishments with the inscription "I love Italian cuisine candidate for UNESCO World Heritage."
Space was also given to solidarity. The chefs from Coldiretti (an Italian farmers' association) prepared piadina, the symbol of the recently flooded Romagna region, in support of the National Italian American Foundation (NIAF) fundraising campaign.
THE ROLE OF ITALIAN CUISINE IN THE WORLD
Francesco Lollobrigida, Italian Minister of Agriculture, said: "The demand for Made in Italy continues to grow, and only by working together will we be able to meet the current and future challenges of internationalisation".
Mariangela Zappia, Italian Ambassador to the United States, said: "Italian cuisine, along with fashion, design, and the most innovative made-in-Italy excellence, is already loved in the United States. The candidacy for inclusion in the Intangible Heritage of Humanity helps to increase the American public's awareness that Italian cuisine is a fundamental part of an incomparable cultural heritage and part of a millenary tradition".
Matteo Zoppas, President of the Italian Trade Agency, said: "Thanks to cooks and chefs, Italian cuisine created a strong demand for our F&B products in the United States and the rest of the world. In 2022 alone, exports of Italian food products to the U.S. will amount to EUR 6.6 billion, an increase of +18.5% compared to 2021. From pasta to pizza, from cappuccino to sandwiches, from risotto to prosciutto, from olive oil to balsamic vinegar, Italian cuisine has become synonymous with adaptability and the preservation of the most diverse products."
© All rights reserved