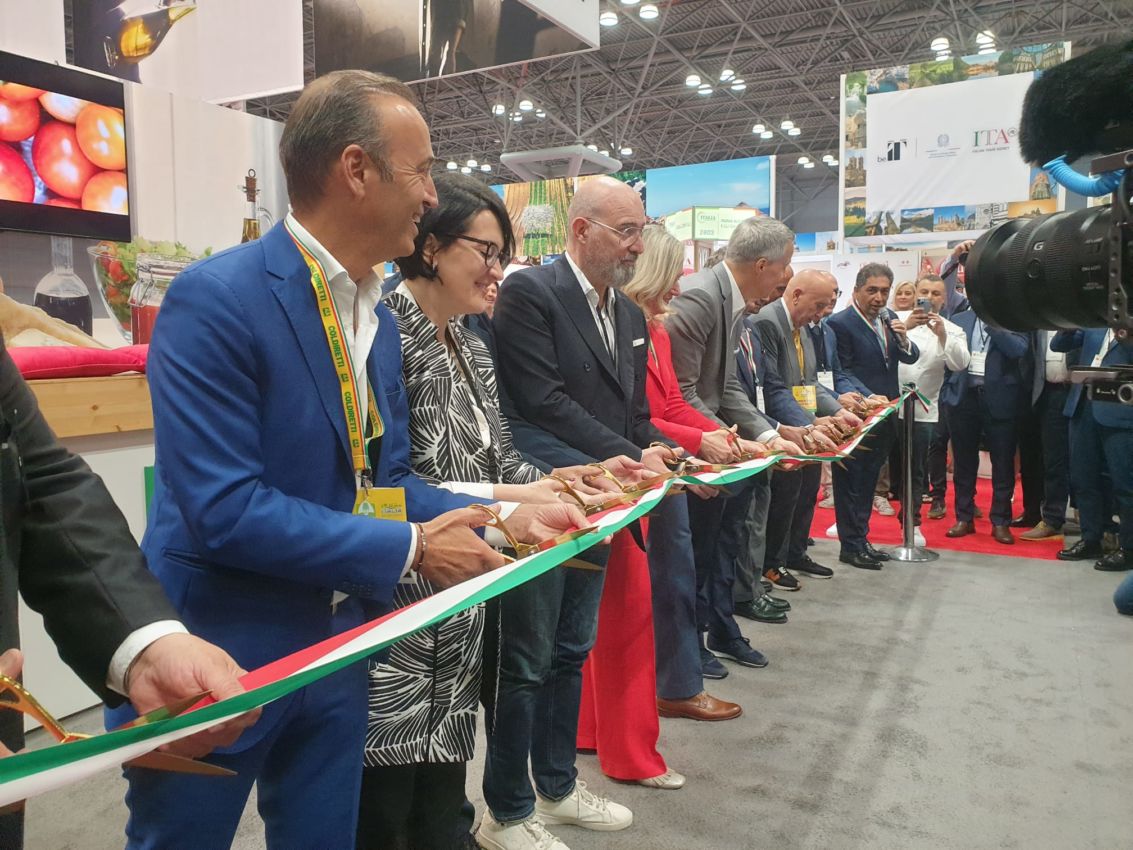 Italy, partner country of the 2022 edition Summer Fancy Food Show, is welcoming attendees at the Italian pavilion, stand 2705, to sample famous Italian food & beverage products such as cured meats, cheeses, coffee, etc. This journey of flavors is guaranteed by 300 Italian companies who are be exhibiting their products at the 2022 show in New York.
As stated by President of the Specialty Food Association Bill Lynch, the big star for 2022 is pasta, "Pasta's Comeback," thus putting Italy once again at the center of attention.
THE ITALIAN EXHIBITION AREA
As usual, the Italian food system offers variety, diversity of ingredients, freshness, and the inimitable "flavor of Italy", as expressed by the Director of the Italian Trade Agency in New York and coordinator of the USA network, Antonino Laspina.
The Italian pavilion is designed to take hosts on a trip through Italy and its culinary traditions, to get to know many of its regions directly, each with its specific characteristics that give rise to the typical gastronomic products of that particular territory.
Pasta, rice, cured meats, cheeses, vinegar, extra virgin olive oil, canned vegetables and fish, sweets, gelato, wine, alcoholic and non-alcoholic beverages, frozen foods, condiments, sauces, coffee, truffles, flours and many other products await hosts at the Italian stands, ready to be discovered.
Italy is the top European country for the number of products formally recognized as PDO, PGI, and TGS. A heritage preserved over time by the many agricultural Italian enterprises, which undertake a daily commitment to ensure safeguarding historical agricultural crops.
At the Taste It Live area an Italian chef will prepare a menu of typical Italian dishes every day, using the raw materials from Italian exhibitors. Also, at the Buyers Lounge there is a station where attendees can try coffee, cappuccino, red and white wines, as well as other alcoholic beverages and typical Italian snacks.
Donato Cinelli, CEO of Universal Marketing, the exclusive agent for Italy on the Specialty Food Association, coordinator of the Italian Pavillion, will meet attendees today from 10 a.m. to 4 p.m. and tomorrow from 10 a.m. to 2 p.m.
© All rights reserved