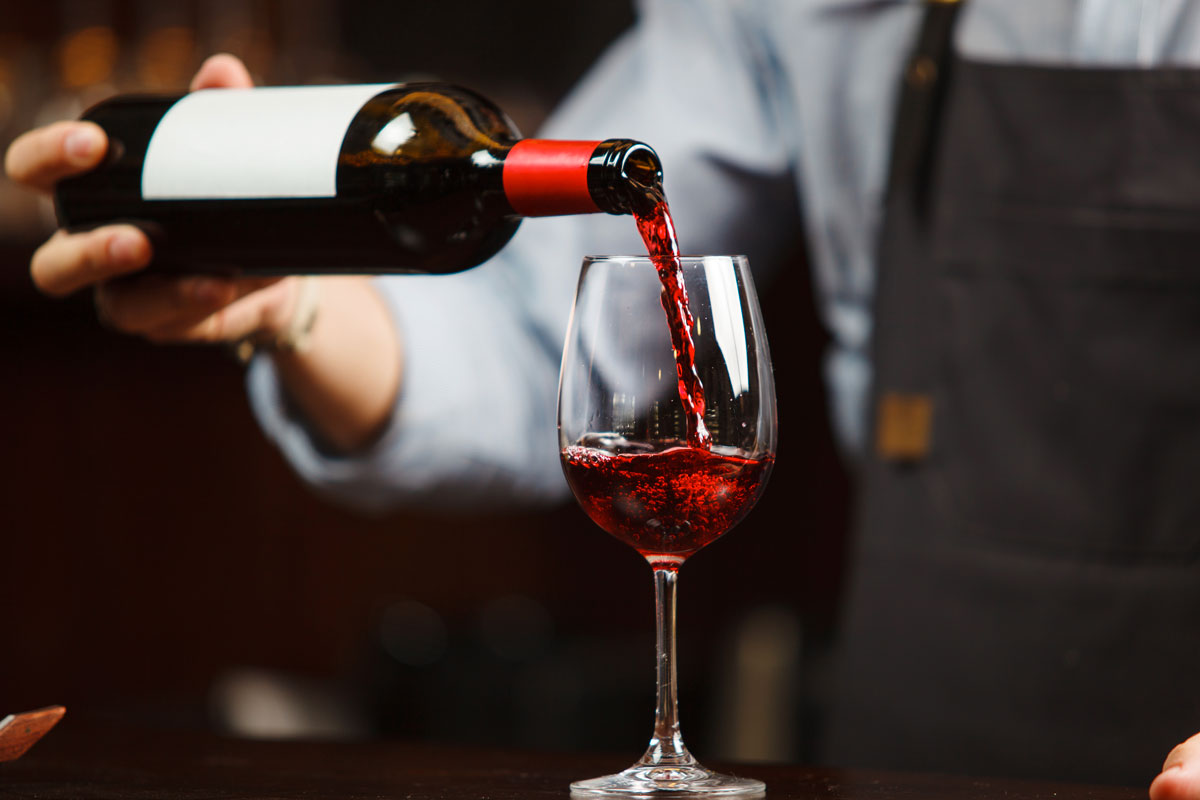 Italian wine exports achieved an all-time high in 2021, growing +12% in value thanks to the reopening of restaurants all over the world after many difficult months characterized by the pandemic shutdowns. This is what emerges from an analysis by the Italian farmers' association Coldiretti based on Istat data on the occasion of the 2022 edition of Vinitaly, the world's leading trade show dedicated to wine which is taking place these days in Verona.
In 2021, the exports value of Italian wines has exceeded the threshold of 7.1 billion euros growing +12% on 2020
Last year, Italian wine exports reached a value of 7.1 billion euros, although this record is now put at risk by the effects of the war in Ukraine: sanctions, blockades, trade tensions, and increased production costs. The war is also putting at risk almost 150 million euros of Italian wine exports to Russia. Last year a historical record had been reached in that country, with a growth of +18% compared to 2020 (source: Coldiretti on Istat data).
Discover the authentic Italian wine and beverage on the Italianfood.net platform
Italy is the first supplier of wine to Russia, with a market share of about 30%, ahead of France and Spain. In addition to Prosecco, which has boomed by +55%, the best-selling Italian wines in Russia are Asti and PDO wines from Tuscany, Sicily, Piedmont, and Veneto. What is worrying is the devaluation of the ruble and the difficulties in payments, even for orders that are already placed. Some shipments have been interrupted, while a certain number of operators have reduced the period for deferring payments or canceled them altogether. In Russian restaurants, there is already a problem with supplying stocks of Italian wine, which is more and more popular.
Italian wine exports growth (2021 on 2020) in the world
| | |
| --- | --- |
| USA | +18% |
| China | +29% |
| France | +18% |
| Germany | +6% |
| UK | +5% |
Source: Coldiretti analysis on Istat data
ITALIAN WINE TOP IMPORTING COUNTRIES
In the United States, which is confirmed as the first reference market for Italian wines, exports grew +18% in 2021. Sales in China increased too, by +29%, as European markets did very well as well. In France, sales increased by +18%, and in Germany, which is confirmed as the top EU market, by +6%. In the UK sales of Italian bottles were stronger notwithstanding the difficulties caused by Brexit, with an increase in exports of +5% mainly thanks to the sales of Prosecco.
The record sales of Italian wine are, in fact, affected by the irresistible rise of sparkling wines, whose sales exceeded 1.8 billion in 2021 with a growth of +24%.
© All rights reserved