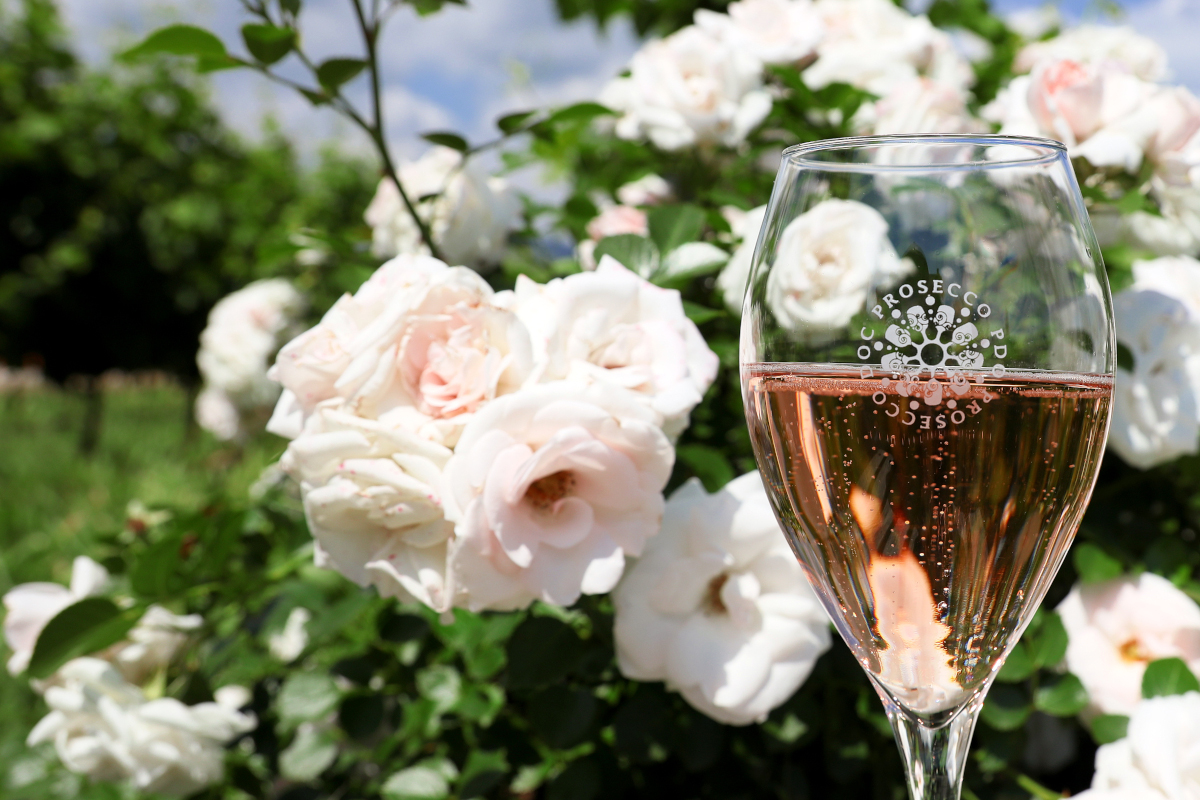 Over 500 retail stores are participating between July 19-25 in the fourth annual national Prosecco week. The Prosecco DOC Consortium is using this campaign to introduce the Rosé category which was announced by the Consortium in 2019. The Italian Ministry of Agriculture allowed the production of Prosecco DOC Rosé in August 2020. The week long campaign goal is to educate media and consumers of the famous sparkling wine with events such as Instagram Live tastings and virtual seminars.
The Prosecco DOC Consortium tells ItalianFood.Net, "30 million bottles have been produced from January to May 2021, and we are forecast to export more than 80 percent of Prosecco DOC Rosé across the US, Canada, and the UK." The Consortium anticipates this number to grow even more this year, estimating production to reach around 60 million bottles by the end of the year. As people begin to venture outside again to socialize and enjoy their favorite locales The Consortium shared, they expect to see a rise in trade-related sales.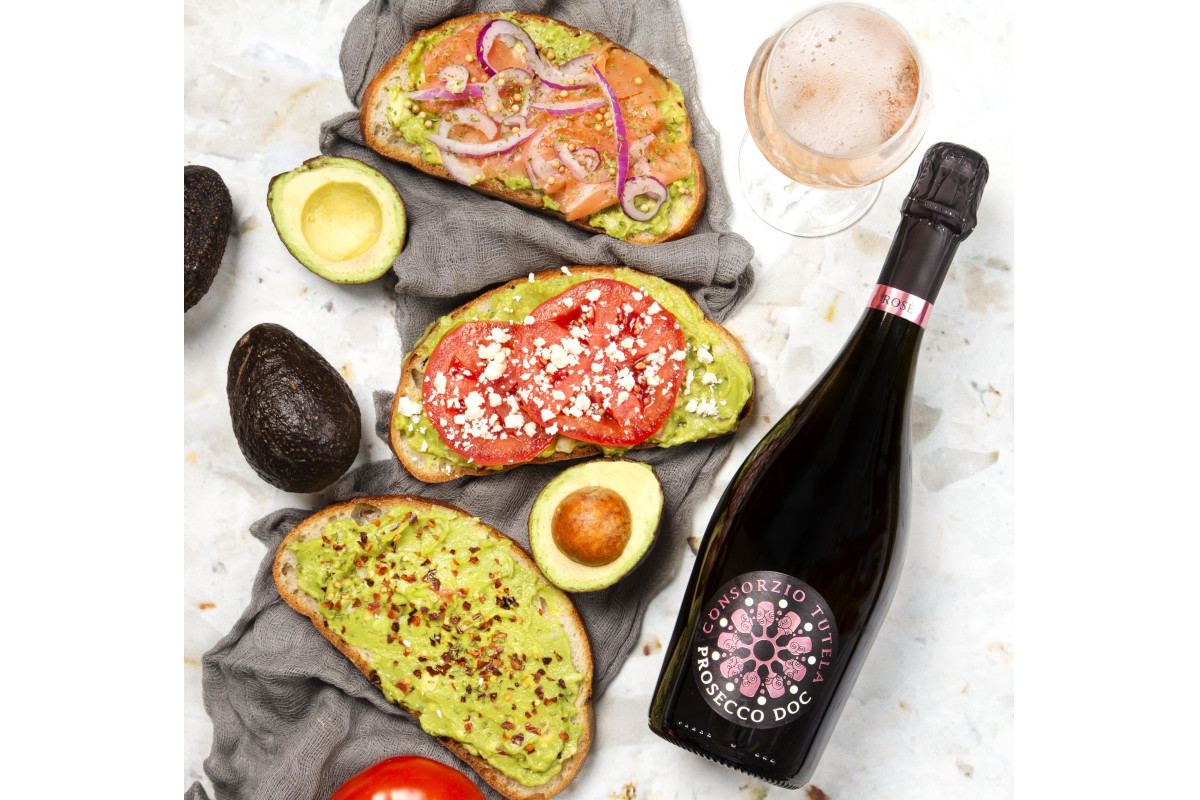 American consumers are reacting well to the new category, the Consortium tells ItalianFood.net. The Consortium requires the new category to be made from at least 85% Glera and 10-15% Pinot Nero only in the Spumante (sparkling) version and with the drier styles (from Brut Nature to Extra Dry). As opposed to Prosecco DOC Rosé which undergoes a longer second fermentation in the autoclaves of 60 days. Some traits of the new category include: a pale pink color, notes of apple and citrus, and scents of strawberry and raspberry.
Click here to discover the authentic Italian sparkling wines and Prosecco on Italianfood.net platform
"Prosecco DOC Rosé will benefit Italian Rosé in general, thanks to its great popularity worldwide. The excitement surrounding the new category launch further solidifies our position in the US market, which accounts for 20.5 percent of all Prosecco DOC exports," says the Prosecco DOC Consortium.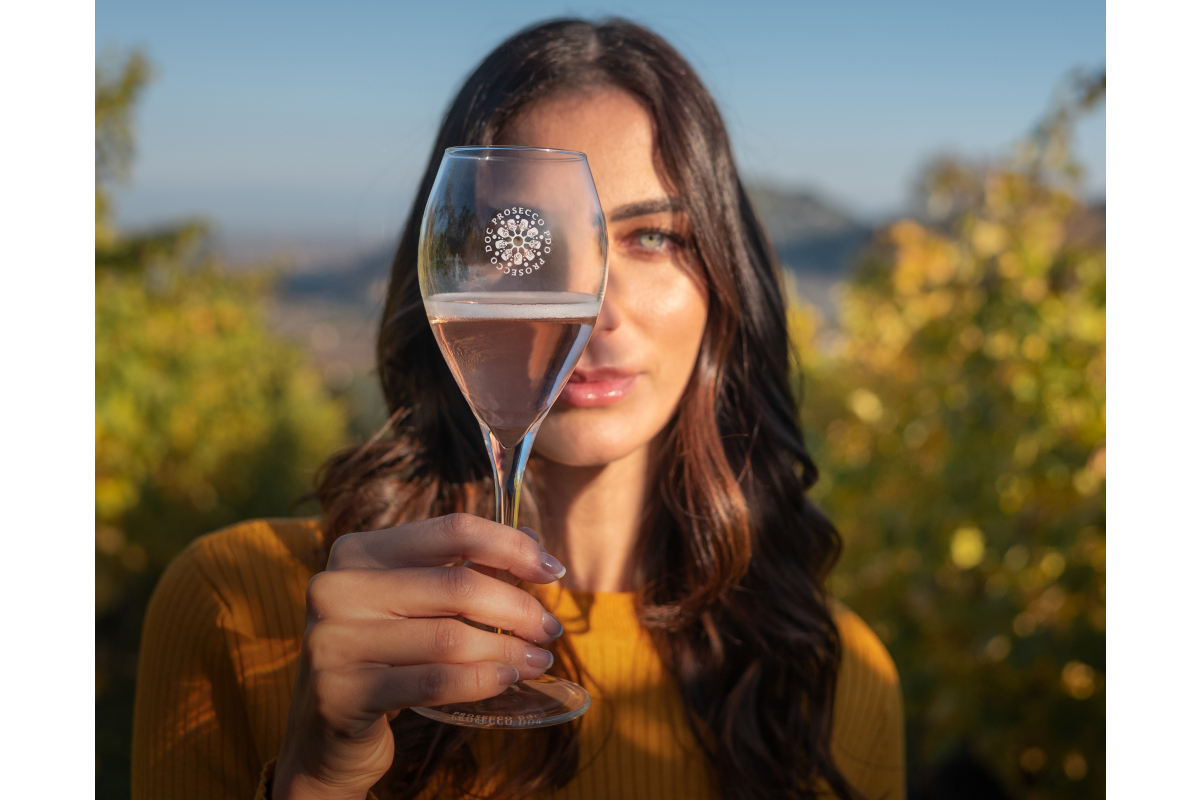 List of producers participating in this year's National Prosecco Week:
Anna Spinato, Antonio Facchin & Figli, Astoria, Biancavigna, Bottega, Botter, Cantina Pizzolato, Cavit, Domus Picta, Fantinel, Gancia, La Gioiosa, La Marca, Le Contesse, Masottina, Mionetto, Piera 1899, Pitars, Ruggeri, Tenuta Sant'Anna, Torresella, Trevisiol & Figli, Val d'OCA, Valdo, Villa Sandi, Voga, Zardetto and Zonin.
© All rights reserved