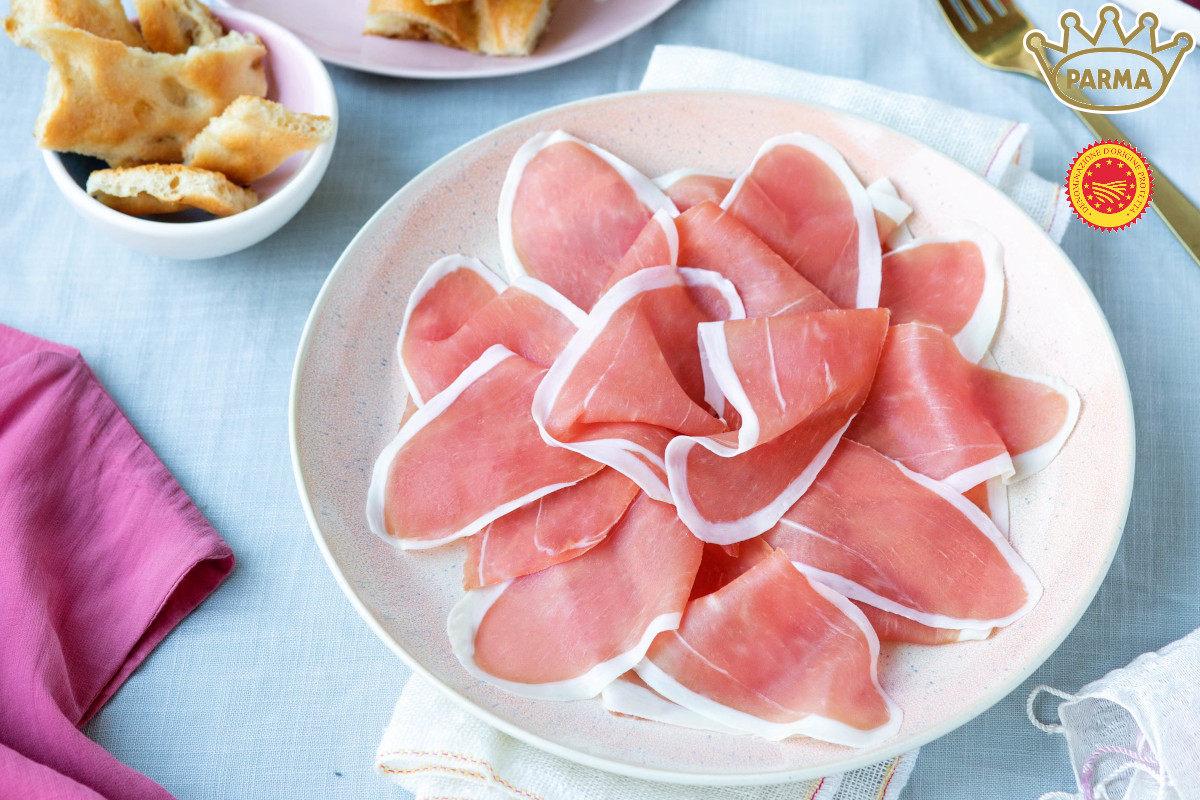 An in-depth analysis of Italian food exports after two years of pandemic highlights growth in value close to +15% compared to 2019. Overall performances are higher than those of direct competitors such as France and Germany (+8% and +5%, respectively).
"Last year will be remembered as an extraordinary year for Italian food exports, thanks to a growth that involved all products and made the Italian products sales' share soar in many foreign markets," says Denis Pantini, Head of Agri-Food of the Italian research firm Nomisma, which conducted a specific survey on the subject.
Discover the authentic Italian f&b products on the Italianfood.net platform
Focusing on the main outlet markets for Italian f&b, in the United States and Canada sales grew in value by +20% compared to the pre-pandemic situation (2019), and in Germany by +15%. But the most noticeable growth took place in South Korea (+60%) and China (+46%), although in the latter the market share is still very small (less than 2% of the value of China's total food and beverage imports).
"Even in the post-Brexit UK, sales of Italian food products have not decreased, leading to a growth in our market share from 5.6% to 6.3%. Even considering the trend of substantial downfall in food&beverage total imports," says Pantini.
FOCUS ON THE UK AND AUSTRALIA
A specific survey dedicated by Nomisma to the British and Australian markets clearly shows how Italian food&beverage have an excellent appeal. For both Australian and, above all, British consumers, Italian food products are the most appreciated among foreign products, especially thanks to their taste and excellent quality (35% in the UK and 23% in Australia).
This perception is also due to the excellent products, very well known by consumers, that are exported to these two countries. In the UK, Prosecco wine is the most popular Italian product, followed by Parmigiano Reggiano PDO and Prosciutto di Parma PDO. In Australia, on the other hand, Parmigiano Reggiano PDO tops the list, followed by Prosecco and Chianti.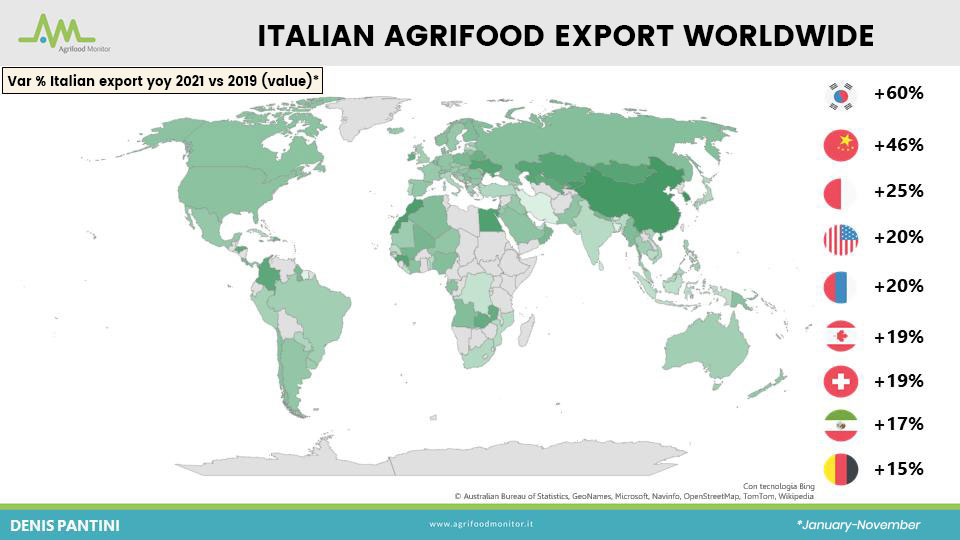 In both countries, e-commerce for f&b is very widespread. About 34% of customers often use the internet to purchase food and beverage (45% among Britons). The web is also used to acquire information on products (characteristics, history of the producer, places of production, etc.): 40% of consumers in both markets do so.
As well as being digital addicts, Australian and British consumers are particularly sensitive to issues linked to sustainability, a growing phenomenon in recent years. Since the outbreak of the pandemic, for 6 out of 10 consumers it is important that the foods they put in their shopping carts have sustainable packaging, have been produced in an environmentally friendly way, or according to specific ethical standards.
© All rights reserved