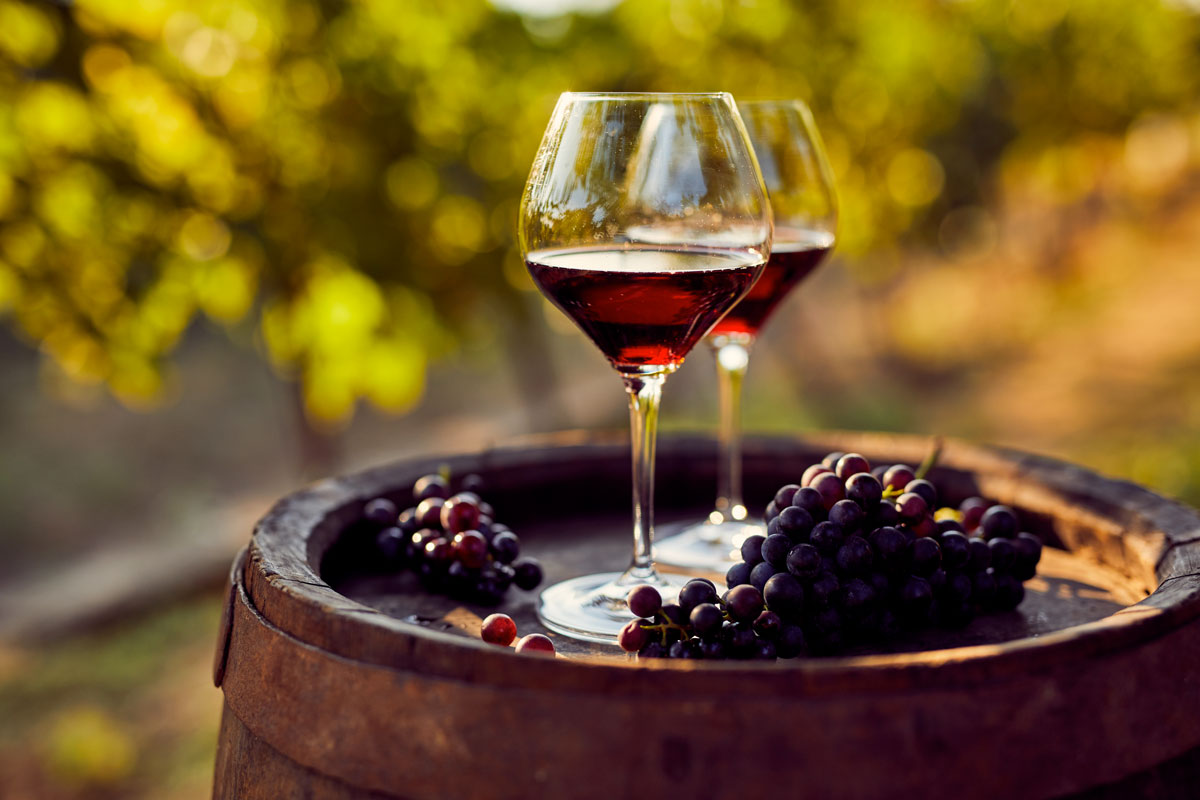 In 2020, Italian wines and spirits exports reached a share of 30% (for a value of 7.8 billion euros) of total food and beverage exported by Italy. This is what emerges from the first joint report by Mediobanca, SACE and Ipsos on the Italian wine & spirits sector, published a few days ago.
The sector had been growing for many years: +6.3% average per year for Italian wines in the period 2010-19, rising to +9.7% for spirits. Last year was marked by a slowdown: exports of wines dropped by -2.3%, those of spirits by -6.8%. In 2020, Italian wine exports reached a value of 6.3 billion euros. Italian wines are mainly served on tables in the USA (23.1% share on total exports), Germany (17.1%), and the UK (11.4%). In 2020 export sales dropped in the United States (-5.6%), and in the UK (-6.4%), while Germany bucked the trend (+3.9%). Finally, the pandemic heavily affected sparkling wines (down by -6.9%).
Click here to discover the authentic Italian red and rosé wines on Italianfood.net platform
Italian exports generated by the spirits sector were worth 1.5 billion euros, thus more moderate. Europe is the top destination (60.4% share on total exports) and two top markets, the United States and Germany, account for 40% of the total. In 2020, the development of the US market (+21.5%) made it the first destination for Italian spirits exports, ousting Germany (+3.5%) from the top step of the podium.
FUTURE FORECASTS
In the two-year period 2021-2022, wine consumption is expected to increase by +3.8% per year in many of the main markets. For USA and Germany, the two main importers of Italian wine, the average annual consumption growth is expected to be +2% and +3.1%, respectively. In Switzerland wine consumption is expected to be stable. The United Kingdom is a different matter: growth is expected to reach +2.4% per year, but prospects are complicated by Brexit.
In 2021 Italian wines sales are expected to grow by +3.5% on 2020, and spirits' by +5.4%
Interesting opportunities can come from markets already known to Italian wines. Canada and Japan are expected to show a strong growth in consumption (+5.9% per year for both). But it is China that shows one of the highest potentials: +6.3% per year in the two-year period 2021-22. Vietnam, is still a very small market but with a significant growth in consumption (+9.6%), also thanks to trade agreements with the EU that protect Geographical Indications and reduce tariffs.
Global wine consumption (expected average, 2022-2021)
| | |
| --- | --- |
| China | +6.3% |
| Canada | +5.9% |
| Japan | +5.9% |
| Major countries average | +3.8% |
Source: Mediobanca, SACE and Ipsos joint report
ITALIAN WINES EXPORTS BY REGION
In 2019, Veneto region holds the record for wine produced both in volume and value with a 20% share. Puglia follows with 19.6% in volume and 13.3% in value. Tuscany and Piedmont can boast about 5% of volumes, but 10% of values. The main wine exporting region in 2020 was, again, Veneto with 35.5% of total sales. The second one, Piedmont, stopped at 17.2%.
© All rights reserved