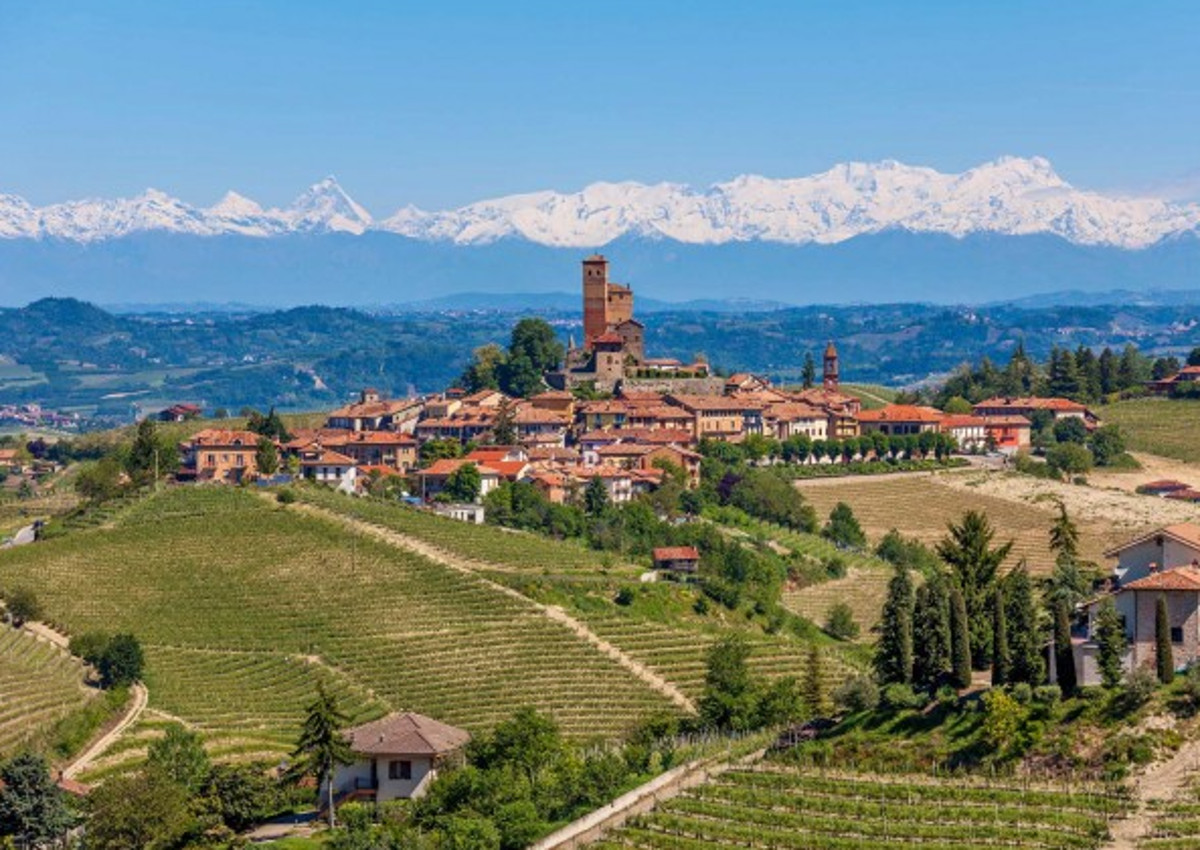 Piedmont is in Italy's northwest and borders Switzerland and France. True to the meaning of its name (foot of the mountain), Piedmont is a land of mountains, but also one of the richest regions of Italy in terms of food & wine. In 2016, the total value of agri-food exports from the region was 5 billion euro, thus reaching a historical record. In the first half of 2017, the value of food and beverage made in Piedmont rose to 2.4 billion euro, equaling a surplus of 6% over the same period of 2016, according to Coldiretti's analysis. Wine takes the lion's share, with overseas sales of 430 million euro (also this one experiencing an increase of 6%), ahead of rice and other starchy products, pastries, and sweets. The main markets for Piedmont exports are France (16.1%), Germany (15.6), the United Kingdom (8.9%), and the United States (7.9%).
Gastronomy
The typical features of Piedmontese gastronomy are rooted in the characteristics of the sub-regions and in the various historical periods it has lived through. The presence of the House of Savoy, the dynasty ruling the Kingdom of Italy from 1861 to 1946, has contributed to the elaboration of a fine cuisine that is fit for aristocratic tables. This stands in contrast to a centuries-old peasant tradition of 'poor' dishes that are rich in taste. By the same token, the region has had a special relationship with France for centuries. From a geographical point of view, there are three areas in Piedmont: the Langhe-Roero and Monferrato hills, the Padan Plain, and the Alpine areas. As Piedmont does not have any access to the sea, fish dishes are found in traditional cuisine especially in preserved form.
Pasta, not only 'Tajarin'
Pasta tradition in Piedmont includes mostly fresh homemade egg pasta, which is a typical Sunday or holiday meal. Tajarin, originally from Langhe and Monferrato, even though it's made all over Piedmont, is egg-yolk rich pasta noodles similar to very thin tagliatelle (a pasta shape that was already popular in the XV century), yellow-hued as it takes many eggs to make, and it is rich and authentic. The typical pairing is with a meat sauce, but also with Alba's white truffle. Agnolotti is produced in the entire province of Cuneo, as well as in the whole Piedmont territory; it's a fresh homemade pasta with a filling that varies in richness and flavour depending on the different areas of the region. It's an egg made pasta dough with a distinctive square shape, folded over a filling of veal roast, eggs, Grana cheese, salt, pepper, nutmeg, and sometimes spinach, or herbs or cabbage. It's traditionally served with ragù meat sauce, gravy, or simply with butter and sage. Similar ingredients but different shapes for Plin, made in the province of Cuneo (especially in Langhe), High Monferrato, as well as nearby Alessandria and Asti, and in some areas near Turin. Plin is strips of egg pasta dough with a meat filling. It's traditionally served with gravy, or butter and sage. Ravioli is typical of mountain areas, in particular the Maira and Varaita Valleys, it does not have a rectangular shape as ravioli, but it's cylindrical-elongated, and tapered on the side. The name comes from the action of rolling (in Piedmont dialect "raviulè") pasta dough on the cutting board, therefore giving this characteristic shape. It's traditionally served with a cheese sauce (Castelmagno cheese).
Tartufo d'Alba
The territory of the Langhe-Roero and Monferrato is the home of the Tartufo bianco (White Truffle), known all over the world as Tartufo d'Alba, which is named after the main city of the area. This is a very valuable truffle (the average price in October 2017 ranged between 400 to 500 euro per quarter pound) and coveted by the world's greatest chefs. Between October and November, there is an International Fair in Alba with an affiliated World Market that has now been held for the 87th time. Instead Grinzane Cavour Castle hosts the international auction, which in 2017 levied a total revenue of 370,000 euro, with a specimen of 850 grams sold at 75,000 euro.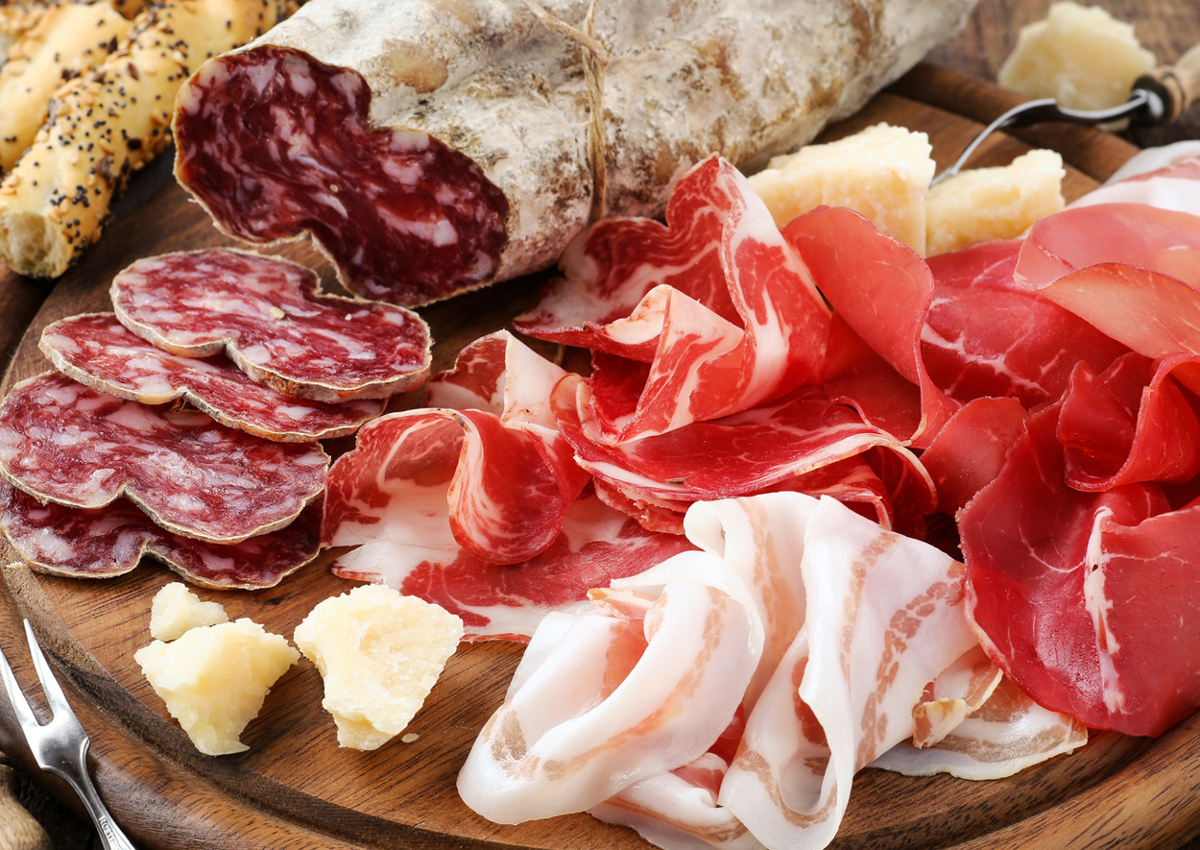 Deli meat and stuffed meat
As regards preserved meats, Salame Piemonte PGI and Crudo di Cuneo PDO can be attributed to Piedmont. Salame Piemonte is characterised by the presence of red wine CDO in the ingredients. Crudo di Cuneo is a ham requiring a maturation of at least 10 months, during which the 'sugnatura' procedure is repeatedly performed. The latter process refers to the application of a mixture of lard, salt, and rice flour or wheat on the surface.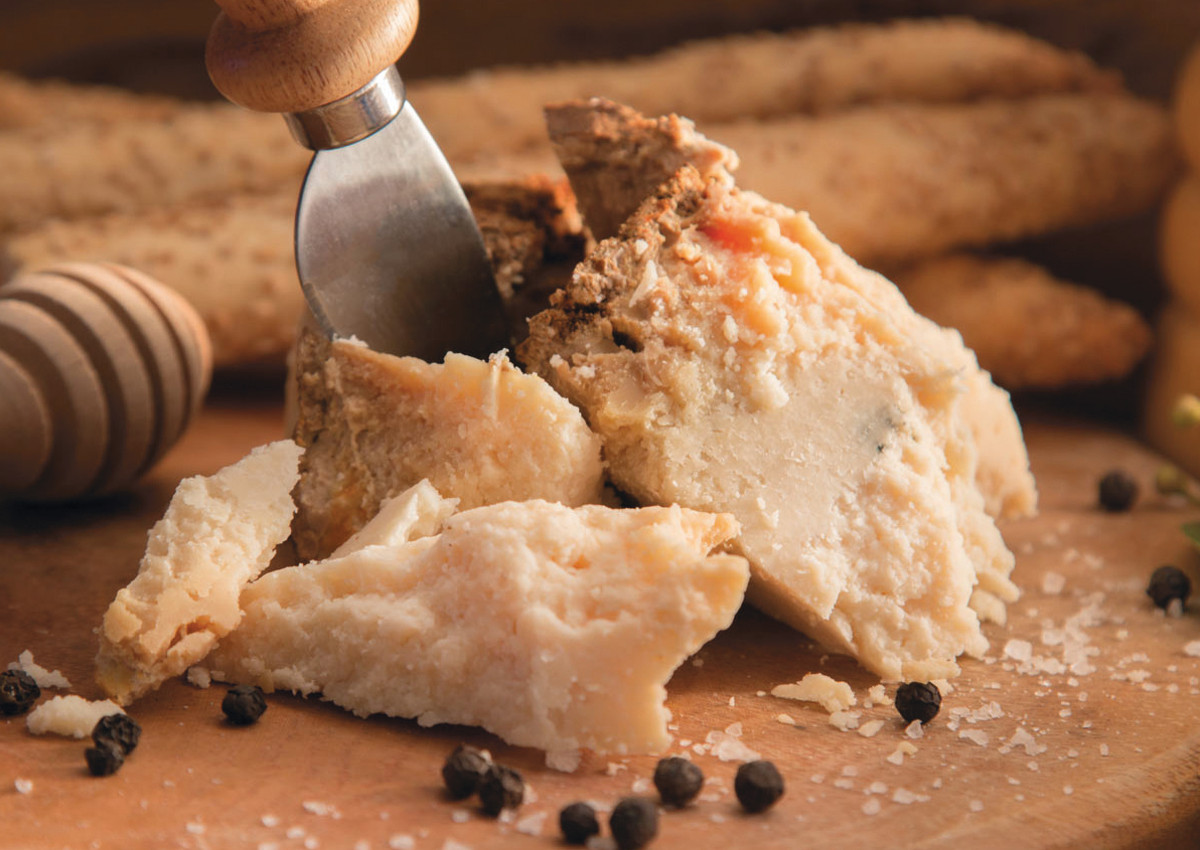 The cheeses
Besides the availability of high-quality meats, large livestock farms and the availability of high altitude pastures translate into large-scale cheese production. With a production of over 900 tonnes and a turnover of 4.87 million euro in 2015, the Toma Piemontese PDO is the regionally most significant cheese with protected denomination of origin from an economic standpoint. It is a cottage cheese that exists in the two varieties soft or semi-hard. The seasoning of Toma cheeses is carried out in places that fulfill the environmental conditions of the caves where they were seasoned in the past. The Bra PDO is produced in the province of Cuneo, and comes in the two varieties Tenero and Duro. If the processing, from milking to seasoning, takes place in mountainous areas, the label might mention 'D'Alpeggio'. Castelmagno PDO is a semi-hard cheese and may contain the note 'Prodotto di Montagna' (product of the mountain) or 'D'Alpeggio' if the production is carried out at altitudes between 650 and 1000m or more than 1000m above sea level. Robiola di Roccaverano PDO is a soft cheese made of goat's milk, mixed with some cow's and/ or sheep's milk. It is distinguished into Fresh, if the seasoning takes fewer than 10 days, 'Affinata' or Seasoned at more than 11 days. The fresh cheese, Murazzano Pdo made of pure sheep's milk, or a mixture of cow's and sheep's milk, is produced in the province of Cuneo and is part of the Robiole variety. Raschera PDO is produced in the same province and contains the note 'D'Alpeggio' if production and seasoning occur at more than 900 m above sea level. Furthermore, a part of the Piedmontese territory falls into the production area of Gorgonzola PDO, one of the most exported (and imitated) Italian cheeses.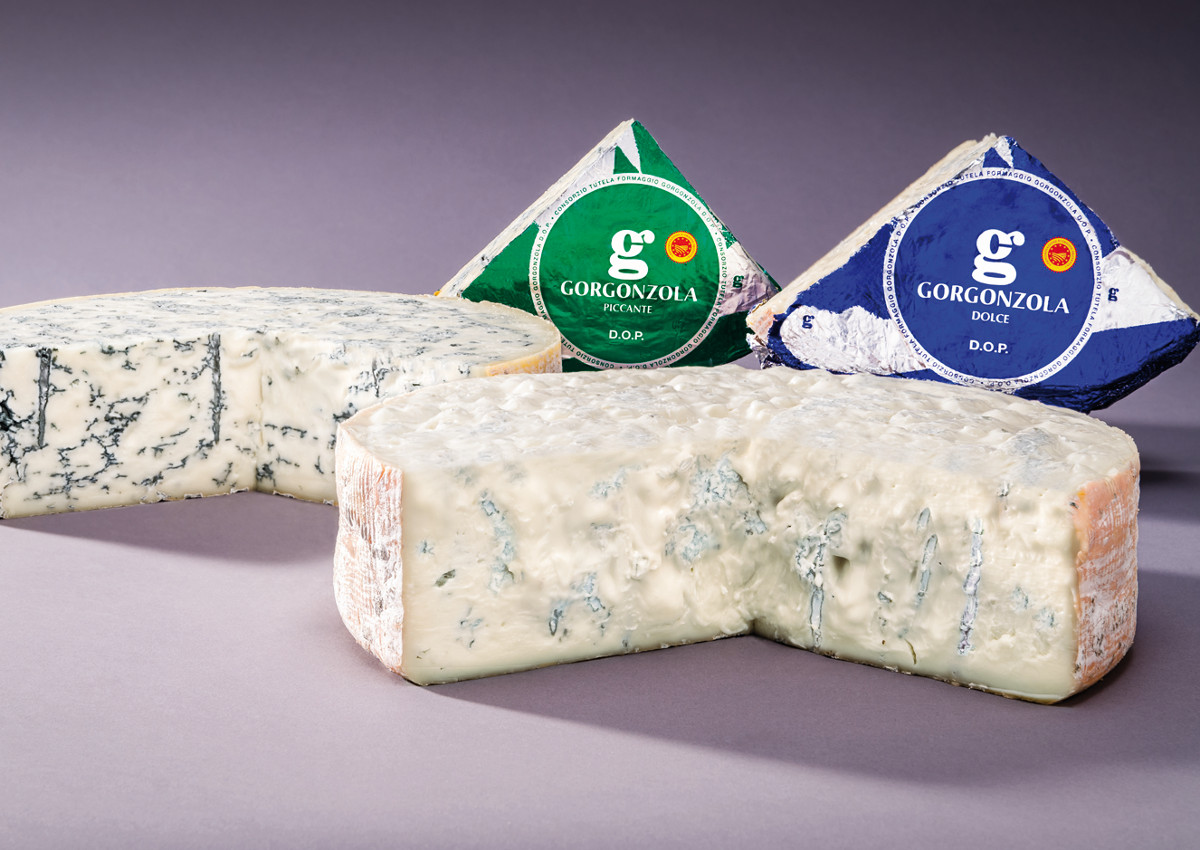 Chocolate art and industry
Italy was among the first European countries to import and process cocoa, and it is in Piedmont that this art has gained momentum. The Napoleonic embargo imposed on vessels sailing under the Union Jack had caused shortages in the retrieval of cocoa. Therefore, the chocolatiers began to replace the cocoa mixture with hazelnut paste, an easily available nut in the local area. Eventually, the ban turned out for the best, as the combination of cocoa and hazelnut revealed huge potential and is still one of the most appreciated throughout the world. Besides the Gianduiotto with its unmistakable trapezoid shape, other types of chocolates were designed in Piedmont. Cremino, a cube consisting of three layers of chocolate, is one of them, whereas Baci di Cherasco are made of little pieces of hazelnuts covered with chunks of dark chocolate.
Baci di Dama
Translating literally to 'ladies' kisses', the name of this chocolate derives from its shape, namely two semi-spherical almond biscuits that are coupled like ready-to-be-kissed lips and joined by a layer of chocolate. Today, they are largely produced throughout Italy, yet only the town of Tortona in Piedmont can claim its origin. The Baci di Dama of Tortona are a traditional agri-food product (PAT) of the region.
Krumiri
Krumiri (or Crumiri) are dried biscuits, whose arched shape is reminiscent of King Vittorio Emanuele II's mustache. Certified in Casale Monferrato as early as the 19th century, they are produced and marketed today at an industrial level. In the original areas, however, they are still hand-made, using an egg-based mixture that is extruded to attain the typical knurling.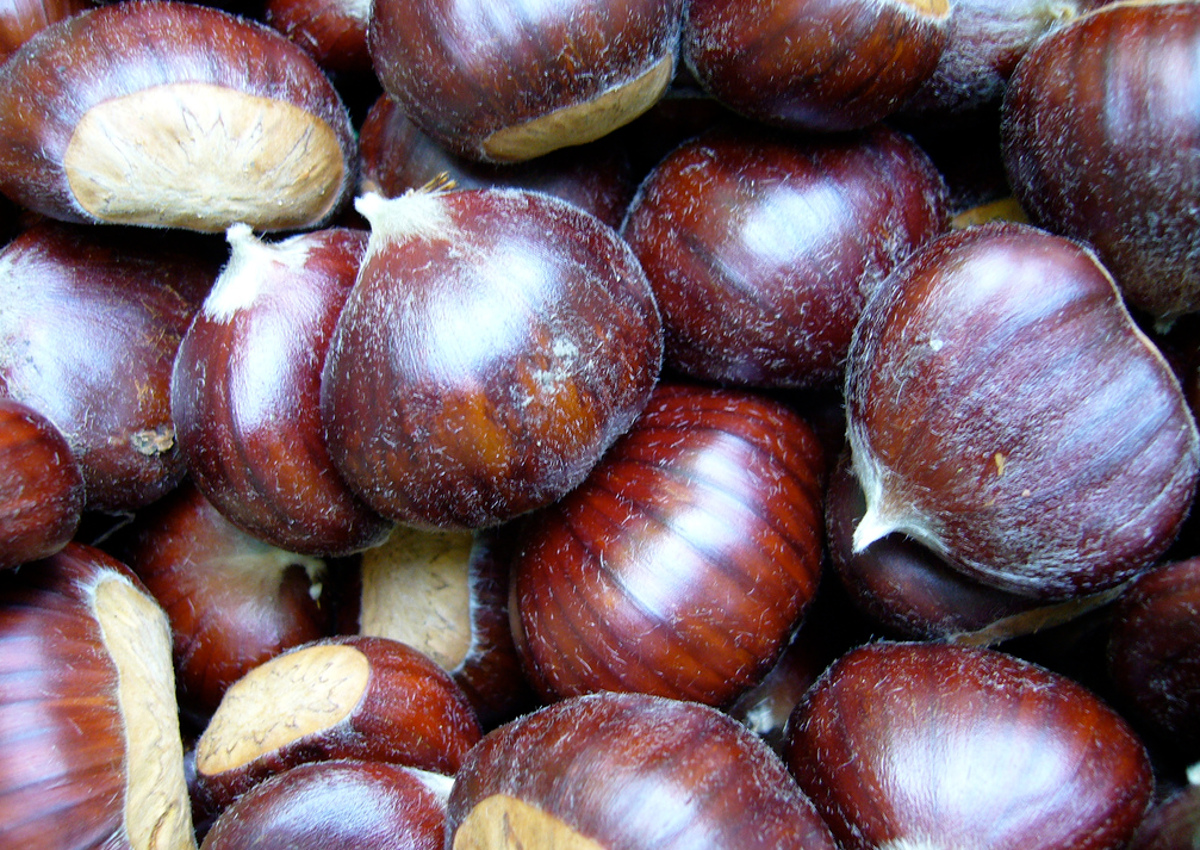 Marron glacé and chestnuts PGI
The city of Cuneo disputes France's right to the primogeniture of the Marron glacé, a chestnut candied in sugar syrup and glazed that is a treat for the gourmet's taste buds. Today, this fruit boasts two Piedmontese PGIs: the Castagna Cuneo and Marrone della Val di Susa. Unlike English, Italian distinguishes between 'castagne' and 'marroni', which in turn identify different varieties. Marroni generally have an elliptical shape and lighter pulp. They are thus more suitable for the long process needed to obtain Marron Glacé.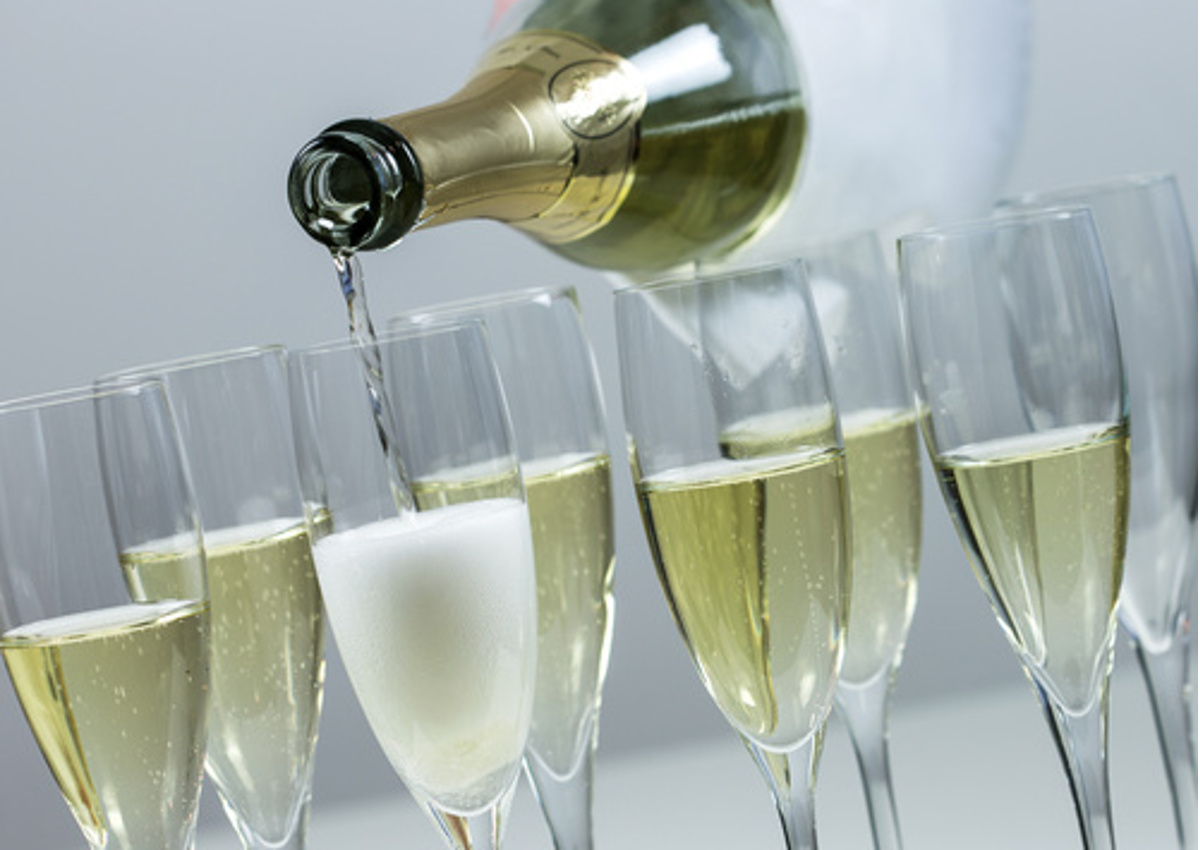 Piedmontese wines
Piedmont is one of the most stable regions when it comes to wine production, and 2016 was no exception with a volume of just over 2.5 million hectoliters, so slightly more than in 2015 (just like it turned out for the rest Italy). This seems to be the new performance level of the region, which until 2010 reached vintage productions of 3 million hectoliters and more. 2016 was the year of the (table) white wine in terms of volumes, which gained 7%, and table wines, which virtually absorbed all the growth in 2015, soaring by 18% from very low bases. The vineyard area remains stable around 43,000 hectares and has produced yields of about 4% to a growth of 85,000 hectares, about 25% below the Italian level (113 q/ ha in 2016). With regard to the export values, 2016 closed at 922,943,000 euro, pushing Piedmont up to second place on the rank list after Veneto. Piedmont figures among the first three Italian regions, together with Veneto and Tuscany, for the production of PDO certified wines and sparkling wines. Asti PDO and Barolo PDO come in fourth and sixth respectively in terms of production value, with a total of 173 million euro in 2015, and Piemonte PDO ranks among the top ten wines in terms of production volume. Barbera, Nebbiolo, and Dolcetto figure among the native vineyards.
© All rights reserved