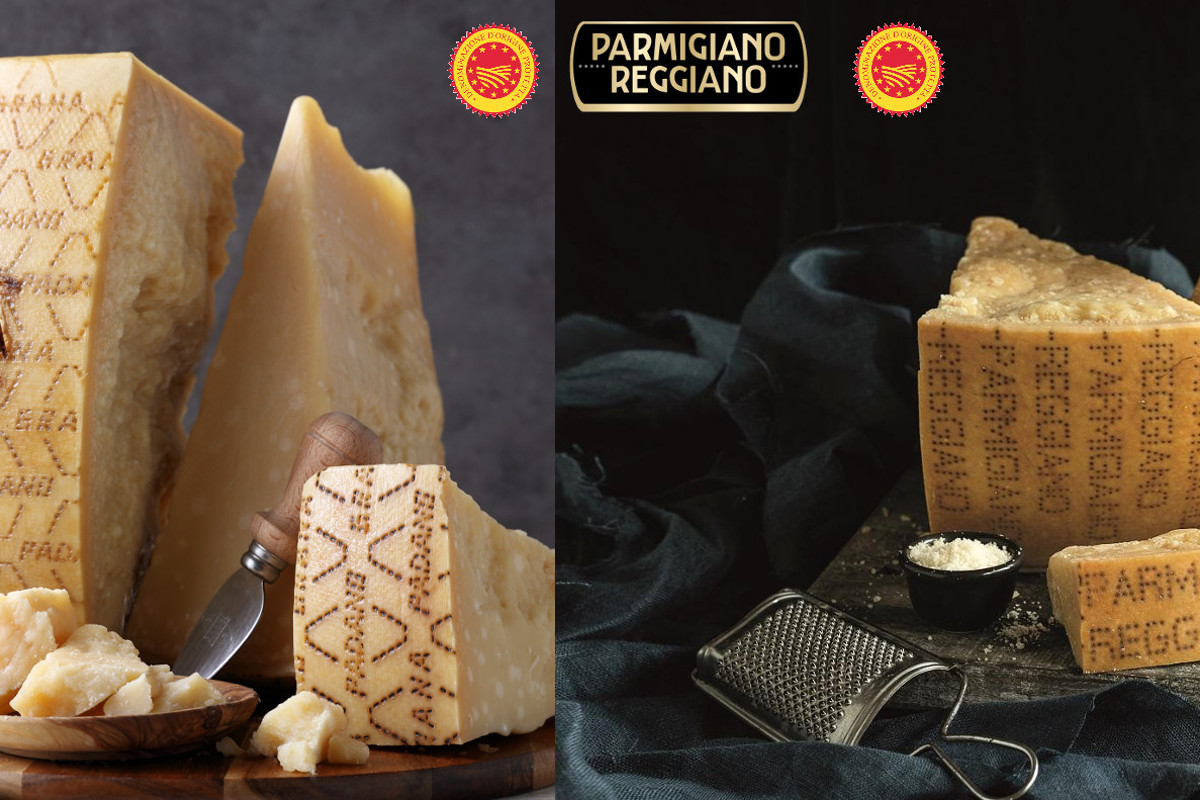 TasteAtlas is an encyclopedia of flavors, a world atlas of traditional dishes, local ingredients, and authentic restaurants. So far, the guide has cataloged over 10,000 foods and drinks, and there are dozens of thousands yet to be researched and mapped. The popular ones, as well as the forgotten tastes and aromas of every city, region, and village in the world.
TasteAtlas has also made a list of the 40 food&beverage products not to be missed out on in 2023. Typical Italian products once again show remarkable appreciation. Starting with cheeses, four out of five of which in the world's best cheese rankings are Italian: Parmigiano Reggiano PDO, spicy Gorgonzola PDO, Burrata di Andria PGI, and Grana Padano PDO.
Discover the authentic Italian Parmigiano Reggiano and hard cheeses on the Italianfood.net platform
When it comes to wines, Nero d'Avola comes first, whereas Barolo ranks third, while in the ranking of the best liqueurs available in the world Frangelico and Amaretto are fourth and fifth respectively. However, the cured meats sector also speaks Italian. Among raw hams, Prosciutto Toscano PDO is second while Prosciutto di Parma PDO takes the fifth position. Among salamis, Calabria's 'nduja is first in the rankings.
"We are very proud to be ranked number one on the 'Best Cheeses in the World' list published by the authoritative guidebook TasteAtlas", says the protection Consortium of Parmigiano Reggiano PDO. "We are proud because we see the hard work of all those who work with passion in our supply chain rewarded, we are proud to feel so strongly the appreciation of so many consumers who choose quality all over the world, and we are proud to see the flag of made-in-Italy flying so high."
The Consortium for the protection of Burrata di Andria PGI says, "We have always considered Burrata the 'queen' of cheeses, and today the whole world confirms that this is indeed the case. We are on the podium of world excellence alongside names of cheeses that are thousands of years old, even if Burrata di Andria has not yet completed a century of history."
© All rights reserved