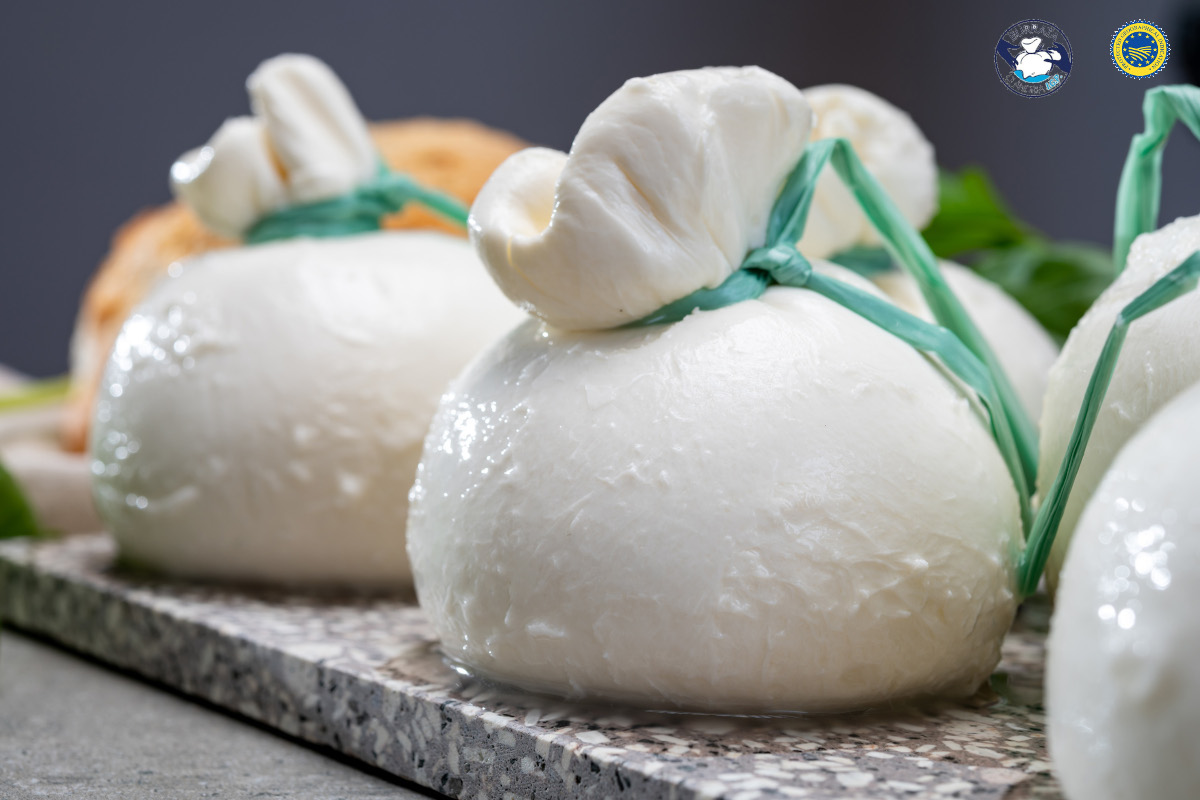 Burrata di Andria PGI is one of Italy's oldest Geographical Indications and one of the most important dairy products, in terms of notoriety and numbers, from its region of origin: Apulia.
"Progetto Burrata" is a very innovative research project carried out in collaboration with the Universities of Foggia and Bari. It aims to extend the shelf life of this dairy specialty, enabling it to reach distant markets.
Discover the authentic Apulian burrata on the Italianfood.net platform
"Progetto Burrata was created as part of the enhancement activities carried out by the Consortium," says Francesco Mennea, General Manager of the Consortium for the protection of Burrata di Andria PGI. "The goal is to enable producers to reach even the most distant markets, such as Southeast Asian countries or the Far East, which due to the short shelf-life that currently characterizes burrata are difficult to reach. The project was born when we noticed the presence, in those markets, of products named after burrata despite having nothing to do with it, and which are perhaps full of preservatives or even frozen. Instead, our project involves the use of a number of techniques already used in other areas of the agri-food market."
EXTENDING BURRATA'S SHELF-LIFE
The shelf-life of Burrata di Andria PGI is extended by acting both at the production stage and at the time of packaging, but always in strict compliance with the product specification. In the first case, efforts are made to preserve the cold chain in the best possible way. At the time of pre-packaging, on the other hand, a series of surface sanitation actions are carried out on the product. Finally, at the packaging stage, techniques aimed at slowing the development of altering agents are perfected.
The success of Burrata di Andria PGI is, by now, international. With this new project, the Consortium aims to ensure that it can easily reach all the world's markets. "Innovation is key. Without it, the development and growth of products of excellence cannot even be assumed," Mennea says. In the near future, "we are preparing for a series of challenges, starting with the defense of the 'burrata' designation from the risk of its vulgarization. In addition, as a Consortium, we have championed the creation of an Apulian Dairy District."
© All rights reserved