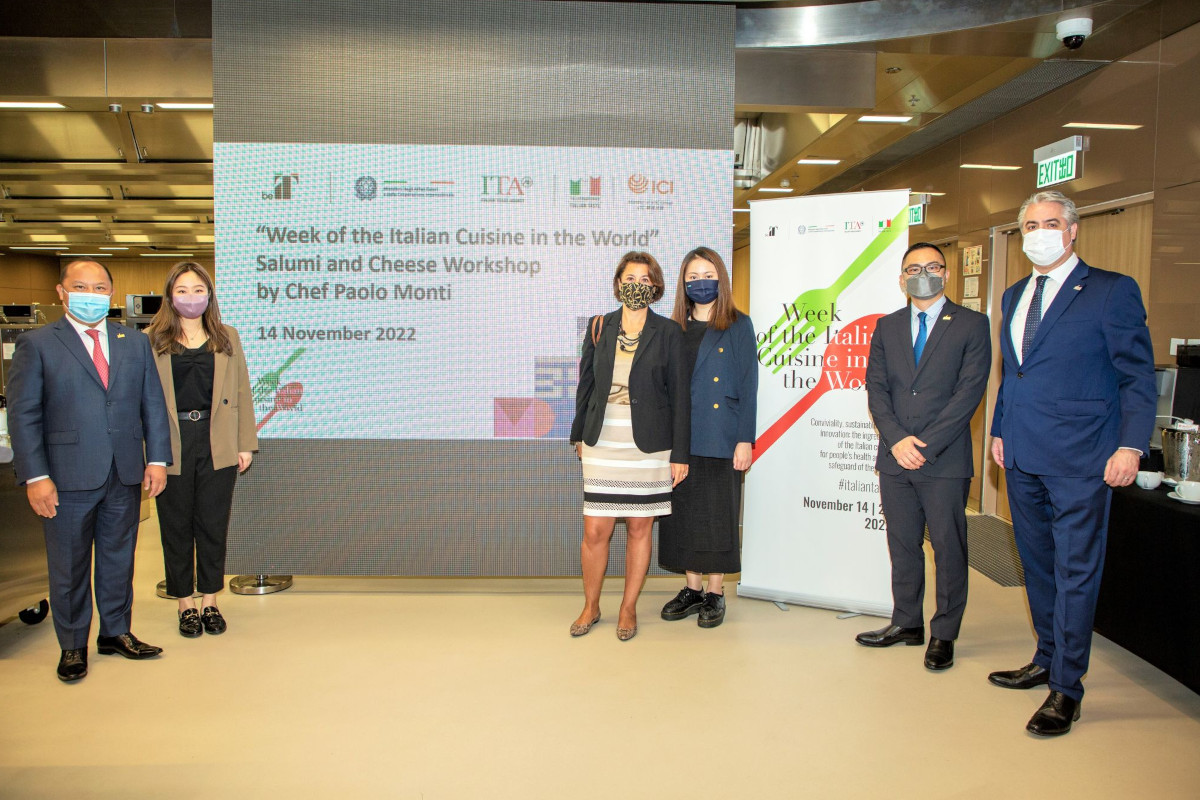 In the Week of the Italian Cuisine in the World this year (14-20 Nov.), the Italian Trade Agency Hong Kong is organizing a series of events to promote gastronomy of Italy.
Discover the authentic Italian F&B products and companies on the Italianfood.net platform
A 2-hours salumi and cheese workshop was held at the International Culinary Institution (ICI) of the Vocational Training Council (VTC) yesterday. Chef Paolo Monti, the Executive Chef of AMA Ristorante, was guest speaker and shared his professional knowledge on 8 different kinds of Italian salumi and cheeses. During the workshop, Chef Monti also presented a cooking demonstration of Vercelli style risotto – "Panissa alla Vercellese". With Chef's demonstration, students also had the opportunity to experience hands-on activities to practice cooking skills.
Featured cold cuts and cheese included Prosciutto di Parma PDO, Mortadella Bologna PGI, salami (Salame Milano, Salame Cacciatore PDO, Salame Felino PGI), Grana Padano PDO, Pecorino Toscano PDO, and Mozzarella di Bufala Campana PDO.
AT THE ITALIAN FOOD MARKET
The Italian Trade AgancyHong Kong has also visited one of the highlighted events in town – Italian Food Market presented by City Super. In the market, customers can find authentic and premium Italian ingredients: from truffles, the world's most prized culinary delicacies that are produced in Piedmont in the northwest, to quality assured olive oils, olives, and pasta from Puglia in the south.
The Italian Food Market (Harbour City, Times Square, ifc mall & New Town Plaza stores, 1 – 24 Nov.) is supported by the Consulate General of Italy in Hong Kong.
© All rights reserved