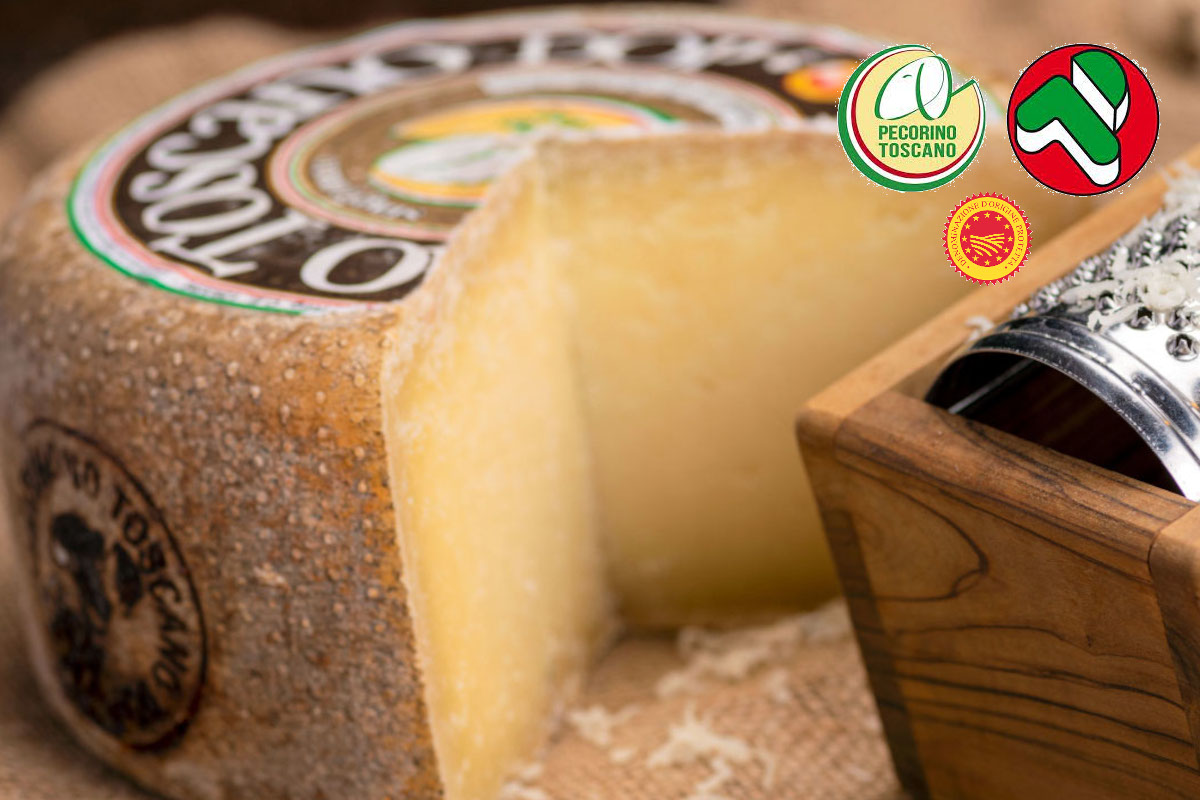 The consumption levels of Pecorino Toscano PDO are being consolidated both in the domestic market and abroad. This is confirmed by the 2021 figures (source: the protection Consortium) compared to those of 2020. Last year, 2,536.46 tons of product were sold (+8.43% compared to 2020), and almost 19% of the total turnover came from exports.
These numbers are extremely positive, especially considering the drop in milk production in 2021 due to more than seven months of drought. In 2021, the domestic market grew by +7.85 percent to more than 21 million euros (at origin), while exports increased by +27.52 percent (amounting to nearly five million). Translated into retail price, this is nearly 55 million euros per consumer.
Discover the authentic Italian cheeses on the Italianfood.net platform
PROMOTIOONAL CAMPAIGNS
Much of this success is due to a focus on promotion. For example, thanks to projects aimed at foreign markets such as "Born in Tuscany"; this is a series of masterclasses promoted by the protection Consortia of Olio Toscano PGI, Pecorino Toscano PDO, and Prosciutto Toscano PDO, based on a digital interaction format with more than 20 guests (including buyers, restaurateurs, and owners of wine stores and delis) and more than 70 participating players, also connected from Germany and Poland.
The commitment to overseas promotion is still ongoing with the three-year European project "Cut & Share," which began in 2020. Last February, in fact, Pecorino Toscano PDO and Prosciutto Toscano PDO flew first to Miami and then to Las Vegas. In Miami, the two Tuscan excellent productss were the protagonists of a masterclass dedicated to made in Tuscany Geographical Indications, with journalists from the specialized press and food influencers. In Las Vegas, the two products participated in the Winter Fancy Food Show 2022, an event that was attended by more than 1,000 exhibitors and attracted more than 10,000 b2b visitors.
Click here to find the member companies of the Consortium for the protection of Pecorino Toscano PDO
FOCUS ON SUSTAINABILITY
In 2021, there was no shortage of attention to sustainability. Suffice it to mention the first sliced Pecorino Toscano PDO's package in fully recyclable material, produced by one of the member dairies. The Consortium's presence on social media has also been consolidated. The product, its quality, and the link with the production territory are, in fact, enhanced on Facebook, Instagram, Twitter, and YouTube.
© All rights reserved