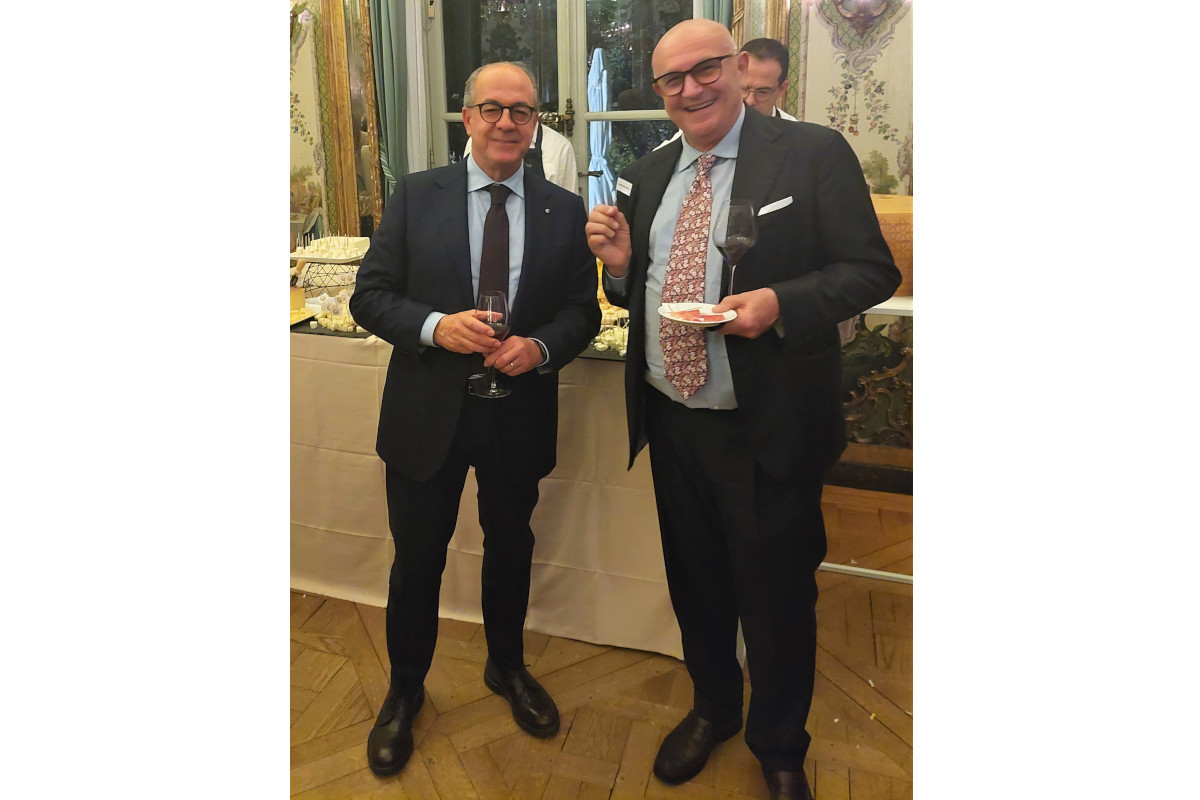 Antonio Auricchio (pictured, right, together with MEP Paolo De Castro), President of the Consortium for the Protection of Gorgonzola PDO cheese and AFIDOP (the Association of Italian PDO and PGI Cheeses), spoke at the opening event of the Week of the Italian Cuisine in the World at the Italian Embassy in Paris, in the presence of Ambassador Emanuela D'Alessandro.
The event – held at the Hôtel de Boisgelin in the presence of Paolo De Castro (pictured, left), MEP and rapporteur on the EU quality policy reform – focused on the value and strategic importance of Geographical Indications and the issue of front-of-pack nutritional labeling.
Discover authentic Gorgonzola PDO cheese on the Italianfood.net platform
Auricchio said, "We need to transfer as much information as possible about the nutritional characteristics of products to the consumer, but we need to do this in an effective way. We need a system that is capable of enhancing the nutritional aspect, without detracting from our certifications, enhancing the values behind the PDO supply chain and the fact that cheese is a pillar of the Mediterranean Diet".
"The battery system is undoubtedly better than Nutriscore, which trivializes PDO cheeses," said Auricchio, "penalizing our products and putting at risk the socio-economic fabric of the areas of origin where our cheeses come from. These are the same areas on which the European Union has focused with its quality policy."
The conference was organized with the support of the Italian Trade Agency in Paris and included an exhibition and tasting of the most well-known and iconic Italian PDO cheeses.
© All rights reserved