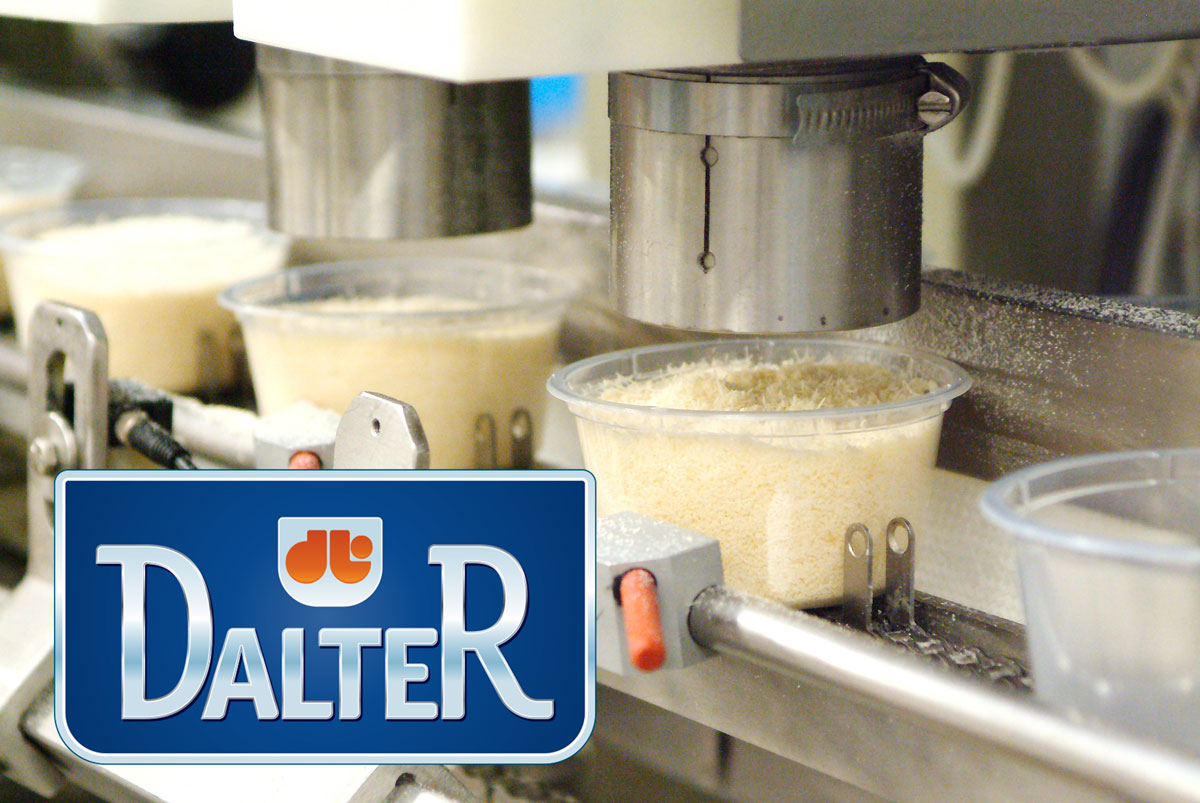 DalterFood Group, among the big players in the Italian dairy sector, will participate in PLMA's World of Private Label 2023 (Amsterdam, May 23-24), one of the world's most important trade shows dedicated to private labels.
On this occasion, DalterFood Group (Hall 8, Stand T19) will present to industry stakeholders its wide range of cheeses, cuts, and packs capable of covering a wide range of needs. But also the expertise gained in the sector, which allows the company to design tailor-made solutions together with customers.
PROPOSALS FOR THE RETAIL TRADE
The proposal of excellence for retail trade chains is Parmigiano Reggiano PDO from an integrated, controlled, and animal-welfare-certified supply chain, available in various stages of aging from 12 months to 40 months and beyond.
DalterFood Group also offers:
Parmigiano Reggiano Prodotto di Montagna (Mountain Product), with a distinctive aroma and flavor given by milk coming exclusively from mountain stables, the territory of origin, and ancient processing methods;
Parmigiano Reggiano "only from Italian Pezzata Rossa," (dappled red breed cow) a super-premium cheese produced exclusively at the Colline del Cigarello and Canossa (Reggio Emilia) dairy, using only the milk from cows of this typical, rustic Italian breed raised on the Le Boccede farm in the hills of Reggio Emilia. This one is a unique product on the Italian and international market, certified both organic and Mountain Product;
Organic Parmigiano Reggiano.
In the catalog, we can also find other high-quality hard and semi-hard cheeses, all in different cut and packaging versions to meet the promotion and sales needs of large-scale retailers. These include fixed and variable-weight slices, grated, fillets, flakes, sachets, pouches, and tubs.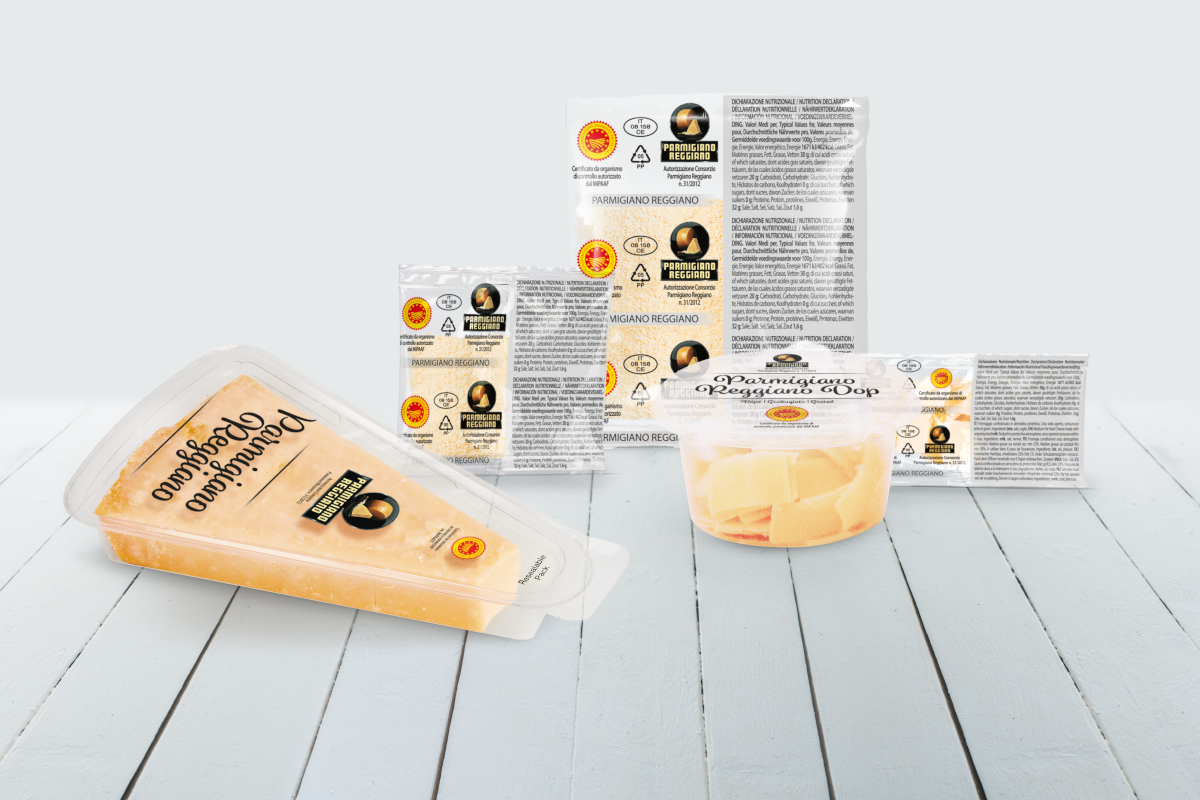 PROPOSALS FOR THE FOOD INDUSTRY
Parmigiano Reggiano PDO is also featured in DalterFood Group's offering for the food industry. Each and every customer can find the cut and even the packaging that best meets his or her needs. Thanks to its depth of range, DalterFood Group is also able to provide solutions suitable for those who follow a vegetarian or flexitarian diet. Such as Spinoro, a hard cheese with an enveloping aroma produced with microbial, hence non-animal, rennet.
The flagship of the offerings for this channel is the blends of hard cheeses, especially combined depending on the result which customers want to achieve. The basis of this offer is the study of the best-performing grated cheese mixes, each with well-defined organoleptic and functional characteristics that make them most suitable for certain recipes and for the desired final effect: browning, stringy power, seasoning capacity, or gratin. They range from mixes suitable for vegetarians to those containing PDO cheeses such as Parmigiano Reggiano or Pecorino Romano.
Last but not least, the flexible structure, vast experience gained over 40 years, in-depth knowledge of the behaviors of its products in every situation, and continuous research&development enable DalterFood Group to formulate tailor-made solutions as well.
© All rights reserved