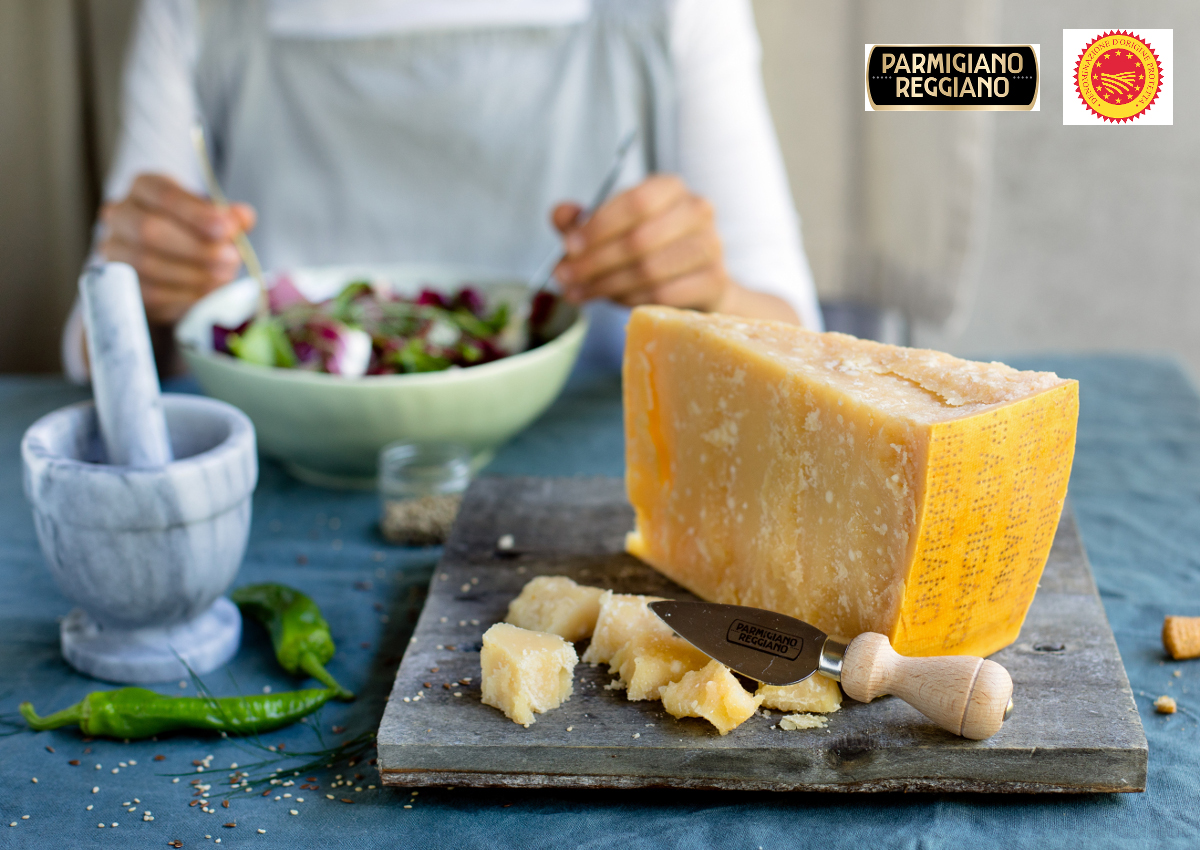 After last March's victory by the Consortium for the Protection of Parmigiano Reggiano PDO in Colombia, where the Alpina Group's sixth attempt to register the "Parmesan" trademark had been stopped, a few days ago the High Court Judge in Singapore rejected an appeal by Fonterra Brands (a subsidiary of New Zealand-based Fonterra Cooperative Group Limited). Following the registration of the Parmigiano Reggiano PDO name as a Geographical Indication (GI) in Singapore, Fonterra filed an application requesting that the term Parmesan not be considered as a translation of the GI's name.
The company's aim was evidently to limit the scope of the Parmigiano Reggiano PDO GI protection in order to market in Singapore a cheese with the "Perfect Italiano" brand under the Parmesan name. This product adopts the colors of the Italian flag on its packaging despite being produced in New Zealand and Australia.
Discover authentic Italian hard cheeses on the Italianfood.net platform
The Consortium immediately objected, obtaining a favorable decision from the Intellectual Property Office of Singapore (IPOS). Now the appeal by Fonterra Brands before the Singapore High Court has been rejected. The Judge ruled that Parmesan should be considered a translation of Parmigiano Reggiano, as demonstrated by the Consortium.
PROTECTION FOR PARMIGIANO REGGIANO PDO
Thus, a further attempt has been blocked to take unfair advantage of the reputation, quality, and characteristics of excellence of Parmigiano Reggiano PDO, which can only be produced in its area of origin in the provinces of Parma, Reggio Emilia, Modena, Mantua to the right of the Po River, and Bologna to the left of the Reno River.
In 2008, the Court of Justice of the European Union ruled that only Parmigiano Reggiano PDO cheese can be sold under the name Parmesan within the European Union. However, this regulation does not apply in all countries around the world. The Consortium estimates that the turnover of fake Parmesan outside the EU amounts to two billion euros or about 200,000 tons of cheese. That is more than three times the amount of real Parmigiano Reggiano PDO's total exports.
The President of the Consortium Nicola Bertinelli, states, "The decision of the Singapore High Court is an important result for the GIs system in Southeast Asia. Indeed, the fundamental importance of the link between product, territory, and Denomination of Origin is reaffirmed. The action of our Consortium is implemented in the interest of both the supply chain and consumers around the world, who as of today, even in Singapore, will no longer run the risk of being deceived at the time of purchase."
© All rights reserved