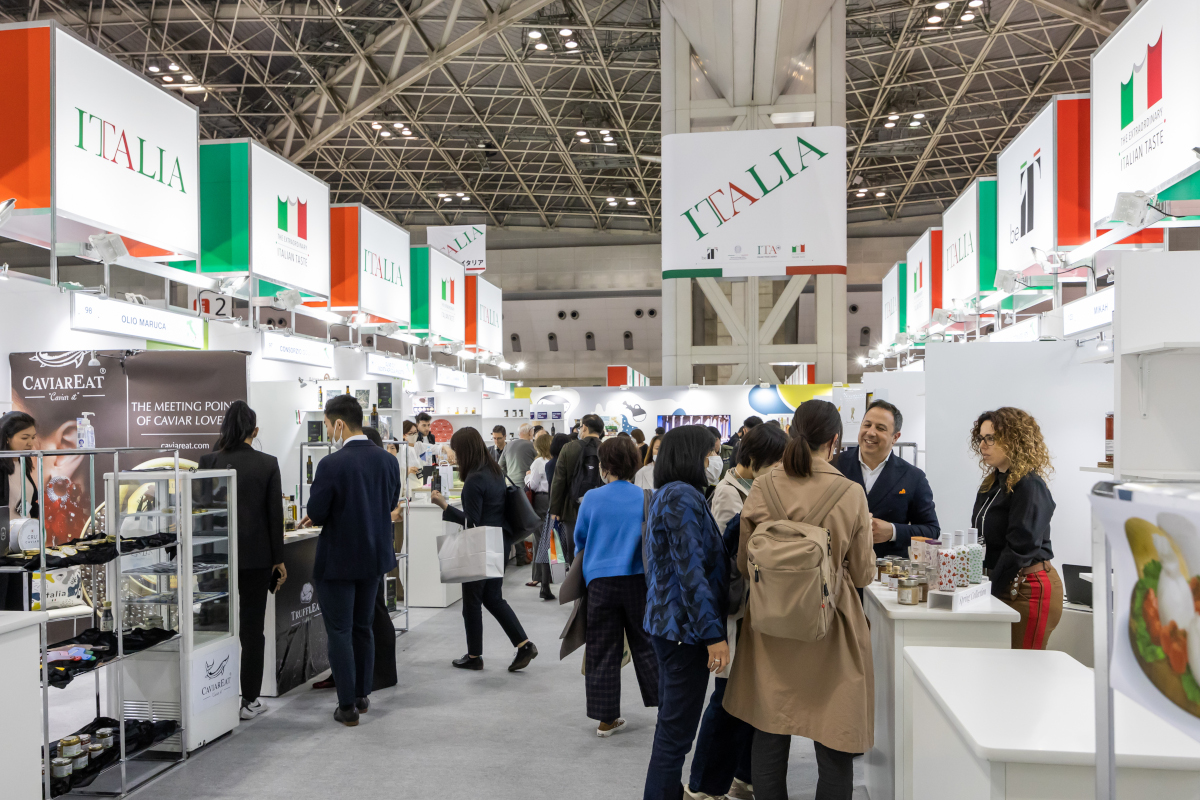 In 2022, total imports of F&B products in Japan reached a value of 8,753.4 billion yen, up +31.3% compared to 2021, confirming the recovery after the difficult pandemic period. The same positive trend during the same period also involved imports from Italy, which rose +18.8% to a value of 140.2 billion yen.
Japan's top suppliers are the United States, China, and Australia. Italy confirms 18th place in this ranking but, for some types of products such as pasta and canned tomatoes, firmly maintains its position as Japan's top supplier.
Discover authentic Italian F&B on the Italianfood.net platform
Sales of all the main categories of food products imported from Italy grew over the previous year. These include processed and canned tomatoes (+27.9%), pasta (+25.3 %), olive oil (+24.8%), cheeses (+33%), and wine (+33.75%).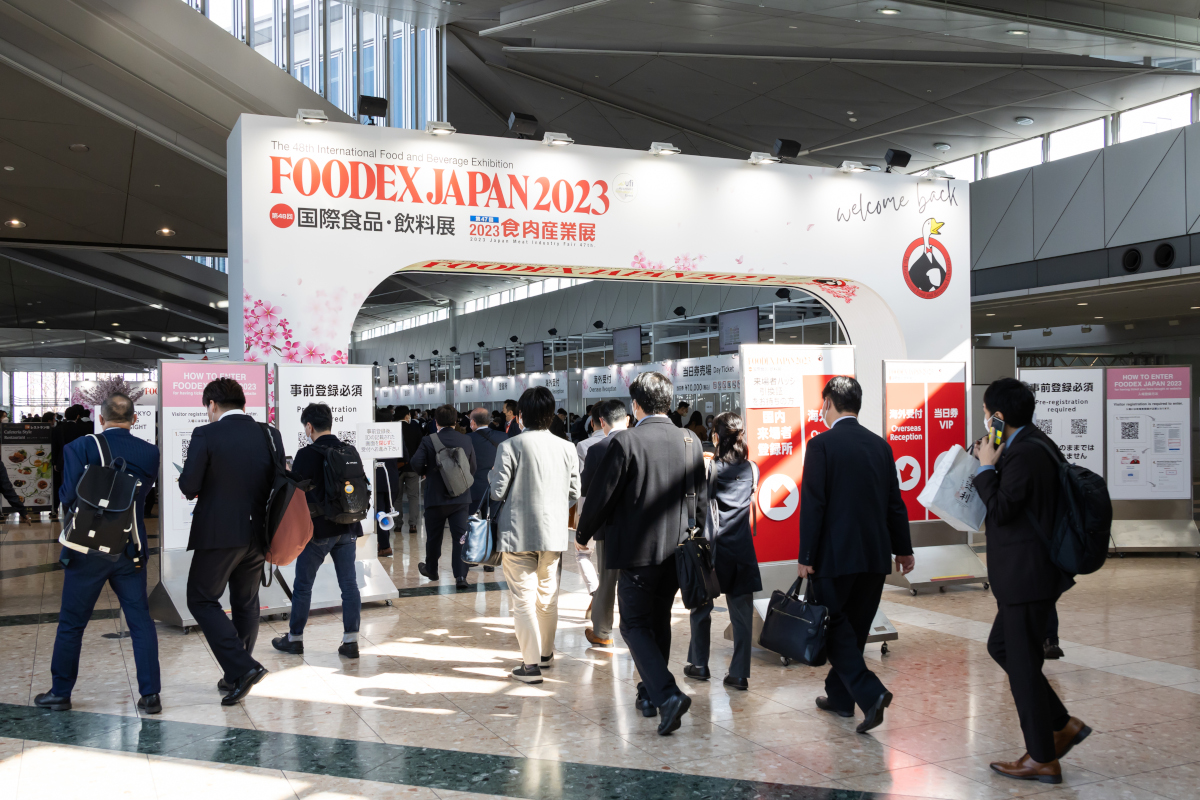 EVENTS ORGANIZED BY THE ITALIAN TRADE AGENCY IN JAPAN
Foodex Japan is Asia's most important annually held international agribusiness exhibition. The 48th edition took place last March 7-10, for the first time at the Tokyo Big Sight exhibition center (previously it was held at Makuhari Messe in Chiba). During the four-day event, there were 73,789 visitors: more than double the number of the previous edition, returning to pre-pandemic levels. The Italian Pavilion reconfirmed itself as the largest foreign presence, both in terms of the number of exhibitors (170) and exhibition area (2700 square meters). The pavilion was divided into exhibition areas for participating companies, promotional corners such as Caffè Italia, Spazio Cucina, Punto Pinsa Romana, and Corner Formaggi, and institutional stands for information. The pavilion attracted great attention from visitors.
ITALIAN F&B PROMOTION IN JAPAN
For the promotion of Italian products in the Japanese retail trade, a new agreement was recently signed between the Italian Trade Agency and Yaoko Co. Ltd. This supermarket chain, which to date has 182 outlets mainly in Saitama Prefecture, ranks seventh among Japanese retail chains in terms of sales amount. It currently handles about 50 products from 25 Italian companies, with total purchases amounting to about 390 million yen in 2021.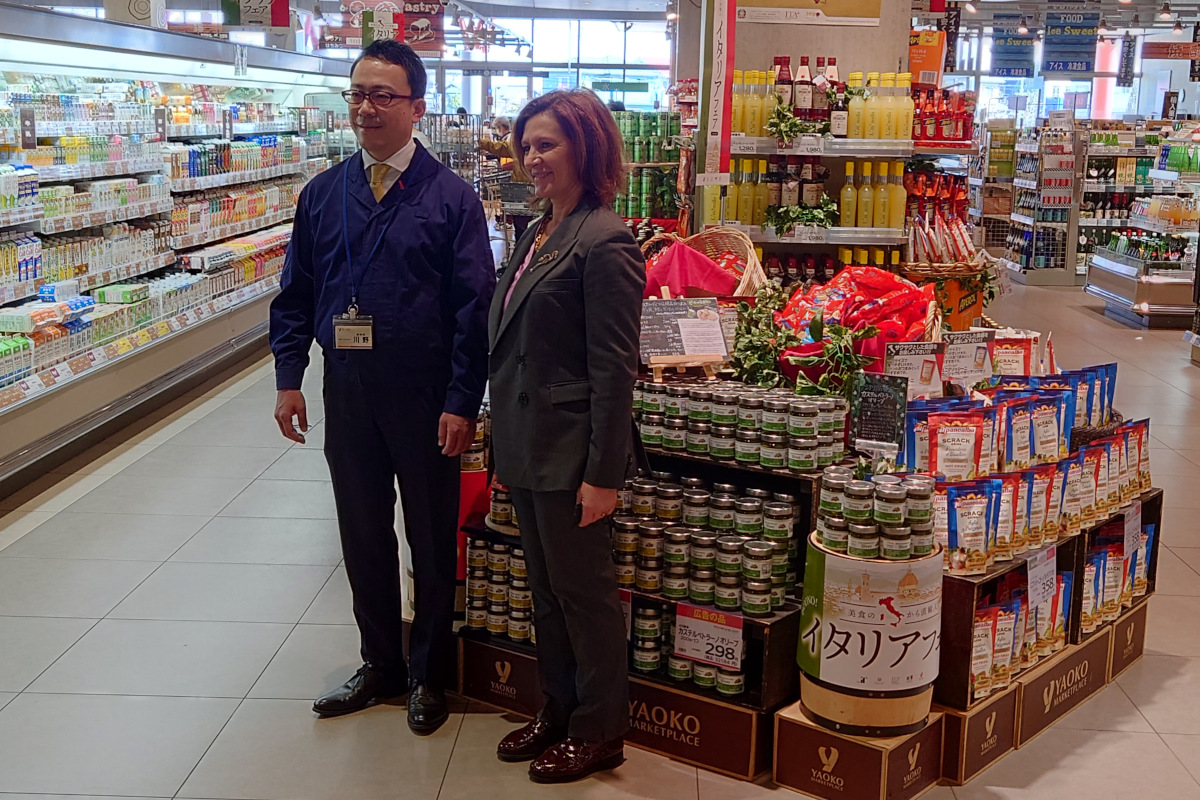 Under the project, which will last until March 2024, Yaoko plans to increase the number of Italian products and carry out various promotional activities. These include periodic in-store events (Italian Fair), promotions for online purchases, inserts in the quarterly "house magazine," competitions for customers to create recipes, in-store appointments for cooking seminars, and tastings.
© All rights reserved