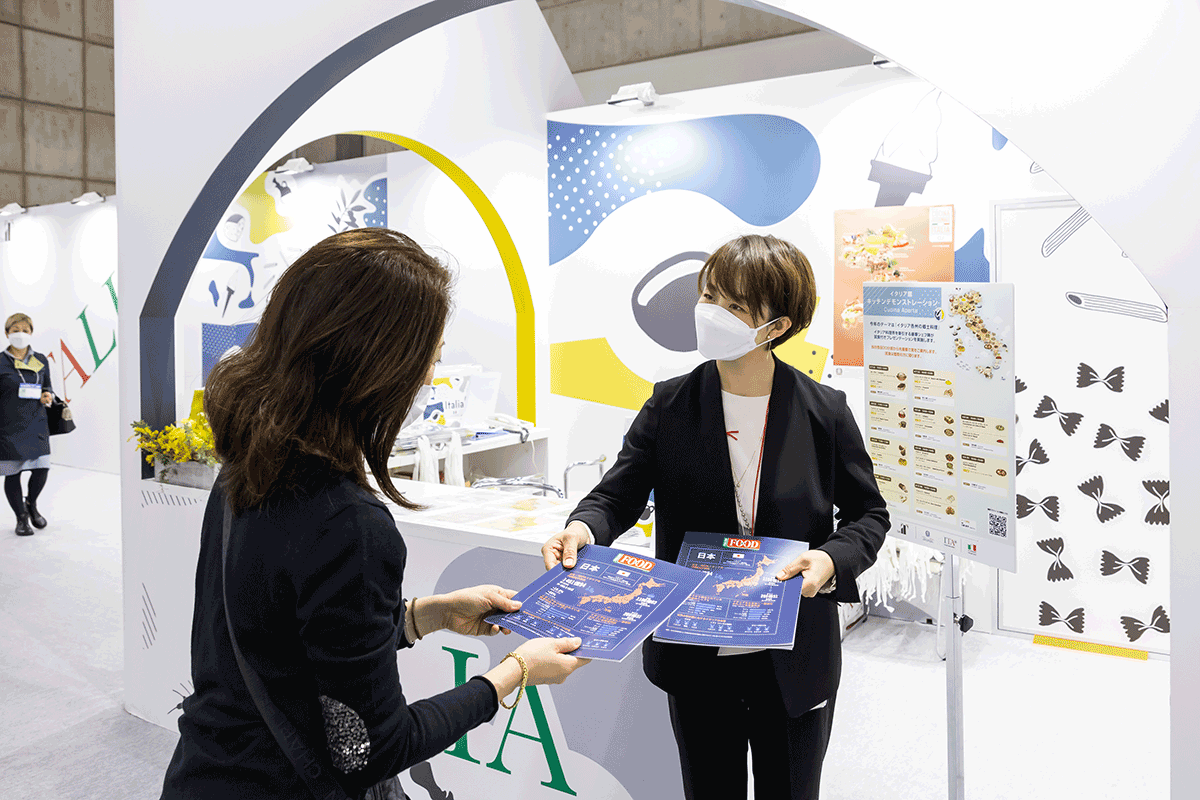 Co-opTrade Japan is a Japanese Consumers' Co-operative Union (Jccu). It has four groups under the head office in Tokyo and six offices in as many countries.
Foreign offices work on the development and procurement of product to supply to member co-ops of Jccu nationwide. The Bologna office is focused mostly on products such as pasta, olive oil, canned tomatoes/tomato cartons and frozen pizza. It aims to always deliver safe and healthy food and to carry out research and development of new products to satisfy co-op members. Many Italian recipes and food items are still unknown in Japan, so the office's dream is to develop products that can only be produced in Italy, just for Jccu. Italianfood.net asked Giacomo Perversi, Co-op trade Japan Ltd Bologna Office, about consumption trends in Japan, and about Italian food & beverage offer in Co-op trade Japan stores.
Are there interesting opportunities for Italian items?
Considering that Italian recipes are becoming part of the table of Japanese households, we believe there is still space for growth and increased sales of Italian F&B. Co-opTrade Japan Ltd (CTJ) has over 40 years' experience in directly importing Italian pasta in 1kg units. The product is still one of our members' favourite products. It can be said that one of the most loved Italian products in Japan is pasta, especially spaghetti.
How do you select Italian products to be part of your assortments?
Our business consists of 70% home delivery and the remainder in shops, which requires different requirements for the selection, especially when it comes to Made in Italy products. These include expiry dates and cargo weight.
One of the most important requirements we look for is the level of producer control. In particular, it is important that the quality and safety of the product is controlled, including the level of quality control and clear traceability of the product ingredients. Although we are comfortable with EU quality control, we need suppliers that can meet the tastes, appearance and ease of use of the products, as well as the tastes and requirements of Japanese consumers.
What is the role and potential of made in Italy for f&b products under your brand?
We believe there are still many opportunities in the Japanese market. In particular, we believe that innovative products such as frozen foods that can be prepared quickly and tastily, and instant products that are easy and quick to prepare, have a high potential for introduction in the future. Italian products may also find their worth in this area. I think it is still a quality orientation towards the 'real thing'.  It is also very important to create value and to focus on 'sustainable' and 'environmentally friendly' products in line with the recent SDG's. I think Italy and the EU are more advanced in this area, so I would like to learn from them as we move forward.
© All rights reserved