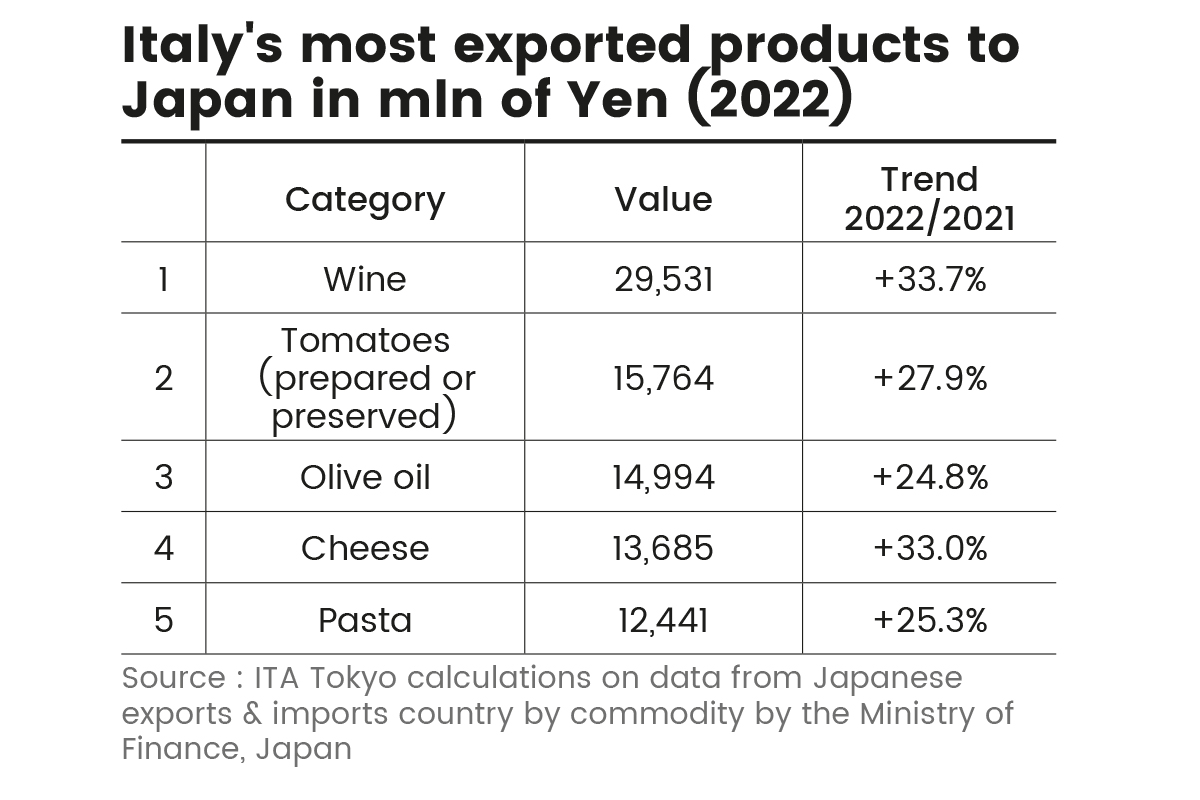 Italian food is particularly appreciated in Japan, and the pandemic has strengthened the image of Italian cuisine among the population. The overall recovery in consumption, as well as the opportunities opened up by e-commerce, offer Italian exports significant growth potential.
WAITING FOR OSAKA WORLD EXPO 2025
A crucial role in the promotion of Italian productions in Japan is played by Italian Embassy in Tokyo, ITA Agency and the Italian Chamber of Commerce in Japan, operating with a busy calendar of events and promotional initiatives.
A very important showcase for Made in Italy will be the Osaka World Expo 2025, an event for which the Foreign Ministry has already established a Commissariat General to coordinate Italian participation.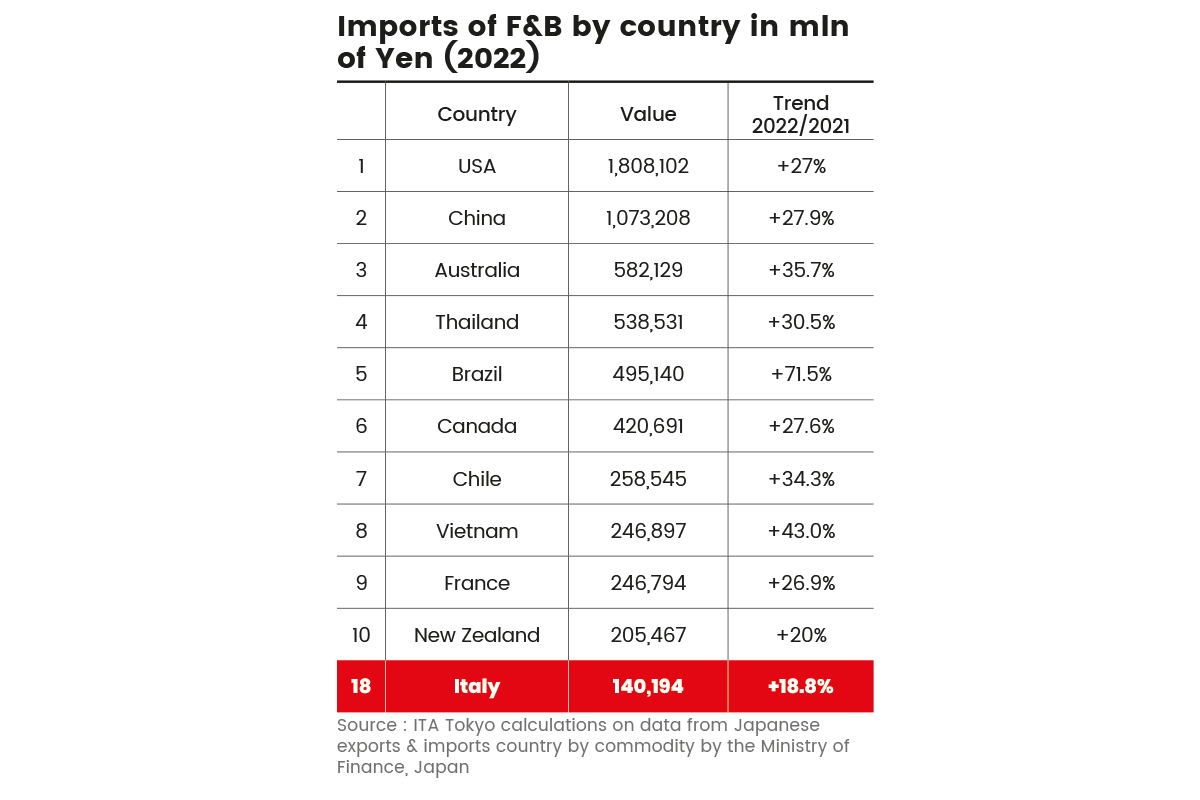 THE OPPORTUNITIES OF THE EPA
Italy is the leading European exporter of food products to Japan. The entry into force of the Economic Partnership Agreement (EPA) has strengthened sales of Italian food products to Japanese market, which have been on a growth trend of more than 50% over the past 10 years. The thousands of Italian restaurants in Japan account for nearly 70% of the value of Italian agri-food exports to the country, while the presence of Italian products in retail is still low, thus presenting wide opportunities for growth.
© All rights reserved