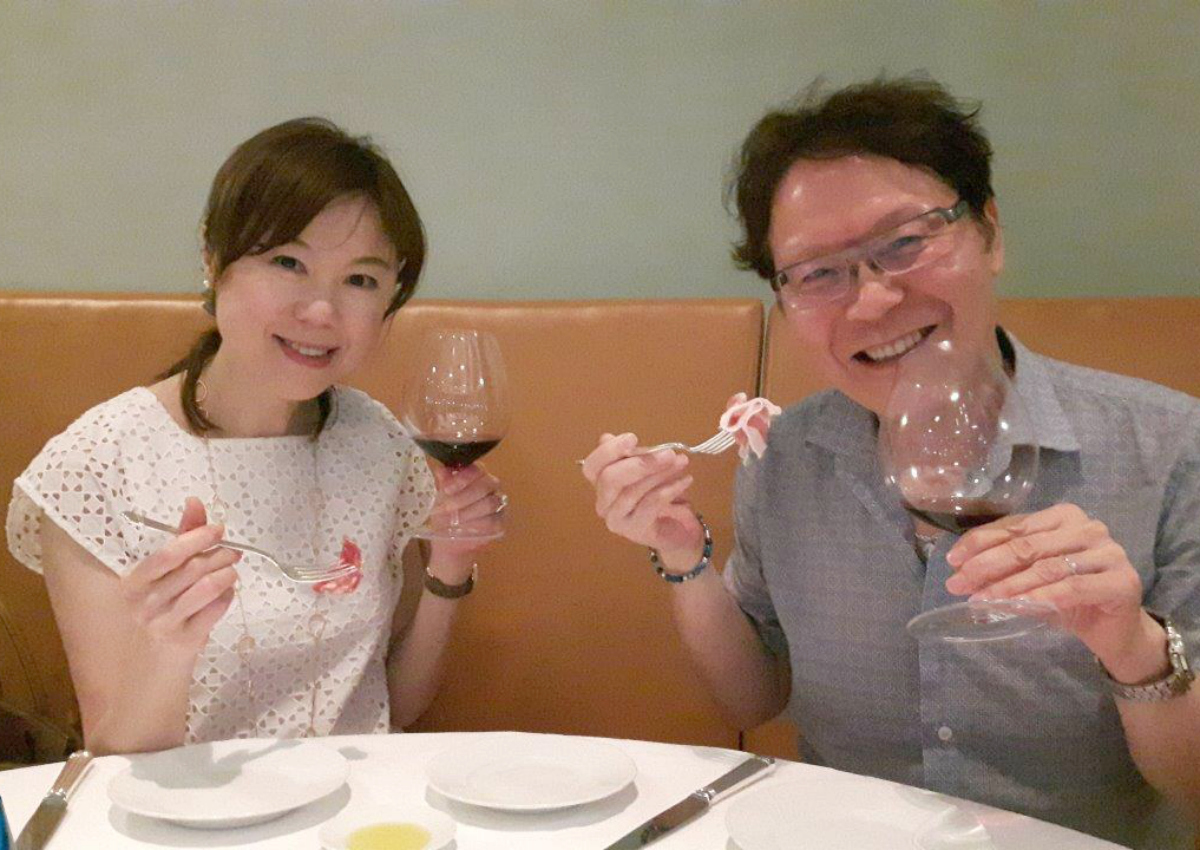 Japan is the EU's 5th largest export destination for agri-food products, experiencing fast annual growth rate for EU exports. A dynamic, high-income country of 126 million people, it represents solid opportunities for a number of agri-food sectors, including organic products and products with geographical indications (GIs). The EU's Economic Partnership Agreement (EPA) in Japan has been in force since 2019. Over time, around 85% of EU agri-food products (in tariff lines) will be allowed to enter Japan entirely duty-free. During the first nine months of 2022, Japan's food & beverage imports grew, slowing slightly only in the third quarter. Japanese domestic consumption increased in 2022, returning to pre-epidemic levels.
ITALY IS AMONG MAIN EU'S EXPORTERS
Demand for imported products is buoyed by the excess cash available to consumers who had reduced out of home consumption during the months of the lockdown. Within the single categories, our country's position as an exporter is leading in the food categories that are typical of the Mediterranean Diet (preserved tomatoes, olive oil and pasta) where Italy steadily ranks among the top 5 supplier countries to Japan. Italy also ranks third as a supplier of chocolate and cocoa products and fifth in the bakery category. Our country also ranks sixth among suppliers of cheese and dairy products.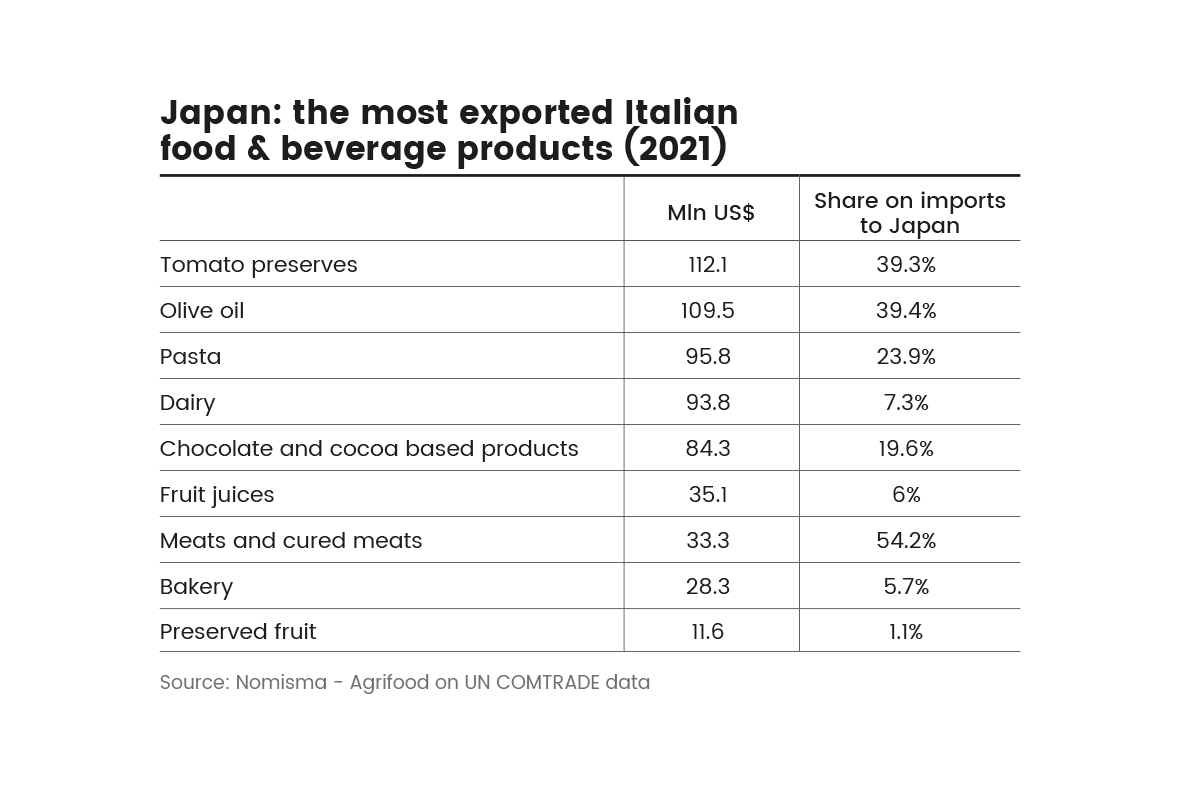 TOP 3 EXPORTED ITALIAN F&B PRODUCTS
The most significant growth among the top 3 food categories comes from olive oil (+14.5%), which remains the top Italian f&b product, ahead only of tomato derivatives (canned and other processed products), which in turn grew by +7.5%. Pasta ranks third with a double-digit increase in imports (+13.6%).
The performance of the Italian f&b top 3 categories is doing well because Japan's "core" inflation rate (food basket, excluding fresh food) is steadily increasing. Due to the devaluation of the yen, food and agricultural imports are a key factor in inflation.
Despite the anti-inflation measures launched by the government, household purchasing power is declining, and this circumstance leads to cautious estimates of consumption trends in 2023.
© All rights reserved