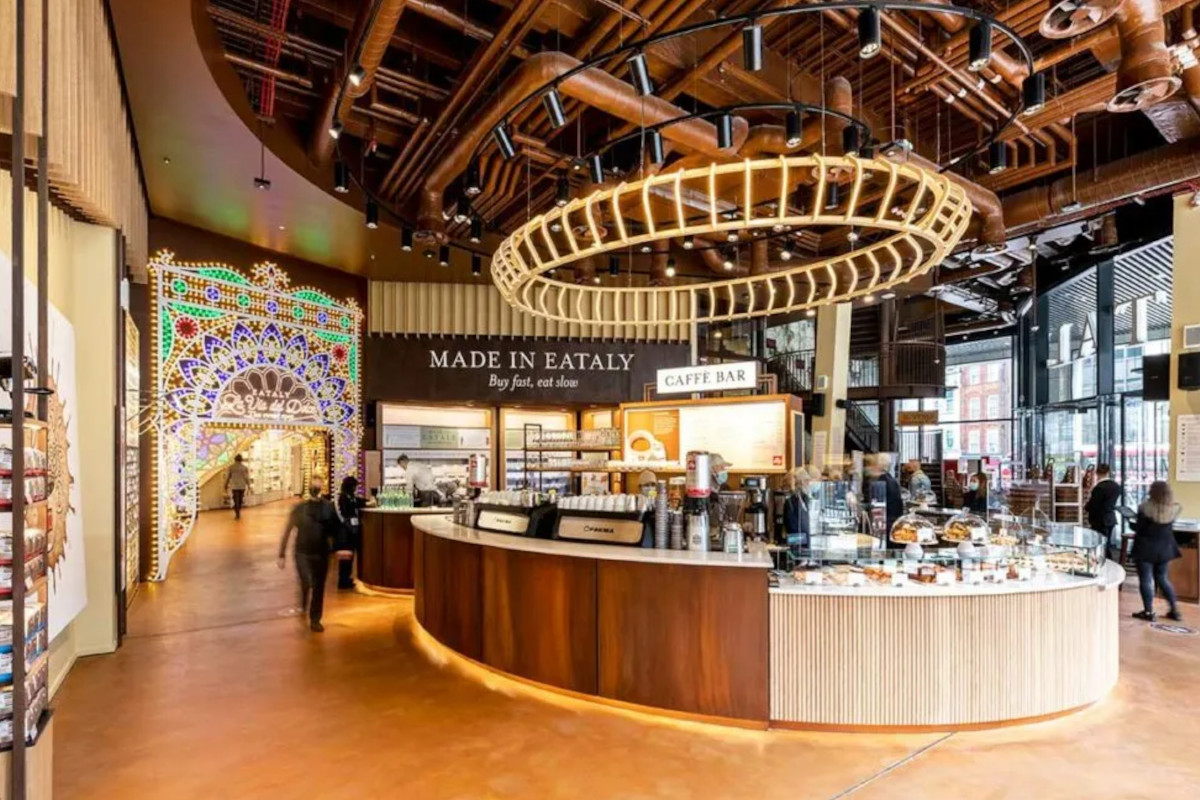 Eataly is still relatively new to London, but the concept behind it has been around for a little longer– fresh, high-quality food at reasonable prices for all. Londonxlondon.com site wrote an account of a visit to the London facility of the world's most famous Italian food hall.
Eataly London is the largest stand-alone food hall in the UK, ideal for those who want to eat, drink, and shop for Italian food at Eataly's restaurants and various food market stalls.
Discover the authentic Italian F&B on the Italianfood.net platform
Three restaurants serve high-quality and great-tasting dishes using produce from the market stalls. Customers can up their cooking game with fresh pasta, handmade cheese, sustainably sourced meats, and fresh seafood from Eataly's market.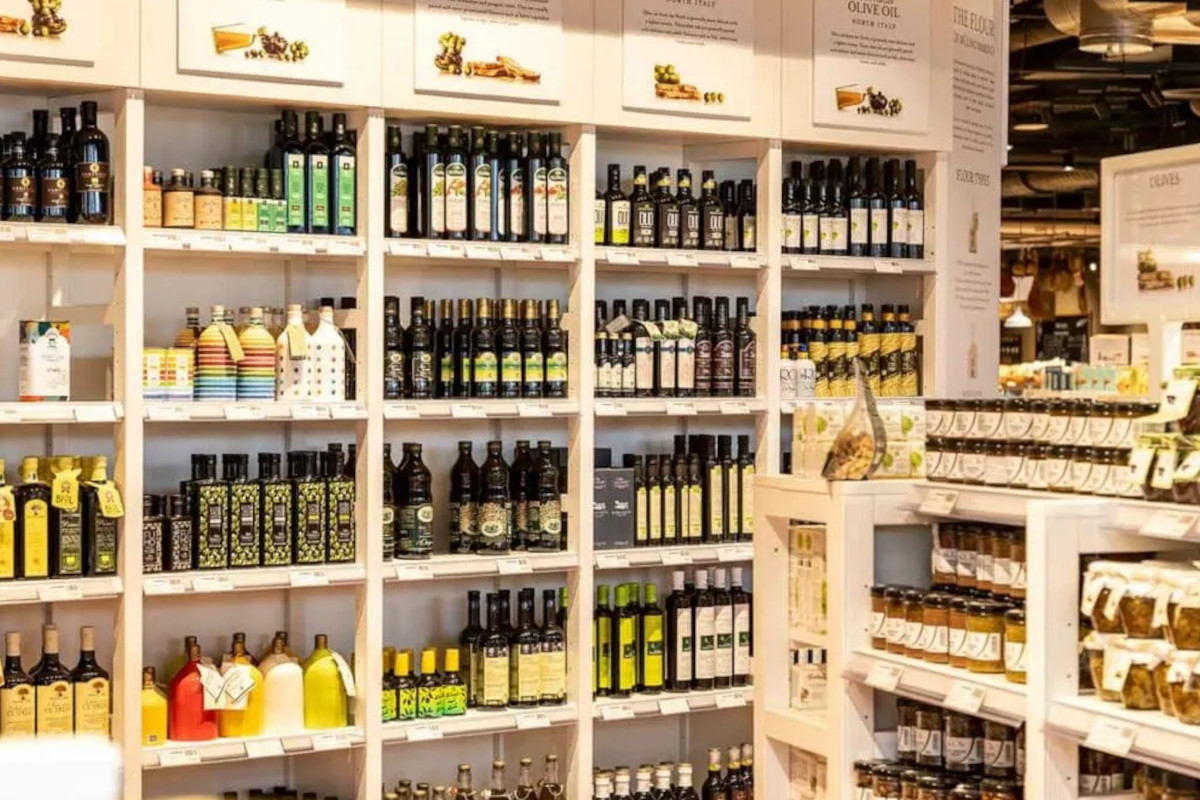 PASTA AND PIZZA
Located on the top floor of Eataly's food court, Pasta e Pizza takes pizza-making very seriously and the dough is leavened for 50 hours before it reaches your plate.
Eataly brings a little taste of Italy's finest traditional Roman-style pizzas. There's also Nduja & Burrata and Diavola's spicy salami. Fresh pasta is served in true Italian style– al dente.
AL FRESCO
Downstairs, the outdoor Al Fresco restaurant's menu offers a selection of antipasti and nibbles, such as traditional Italian breadsticks and beef bresaola served with rocket and Parmigiano Reggiano PDO cheese. Fresh pasta from Eataly's pastificio includes the tasty ravioli ricotta and spinach with butter and sage sauce. Al Fresco is also a spot for drinks and enjoying the cuttind board of cold cuts and cheeses sharing board featuring a selection of cheeses and cured meats. For spritz lovers, this Eataly London restaurant has them covered – from Aperol to Campari and the infamous Limoncello.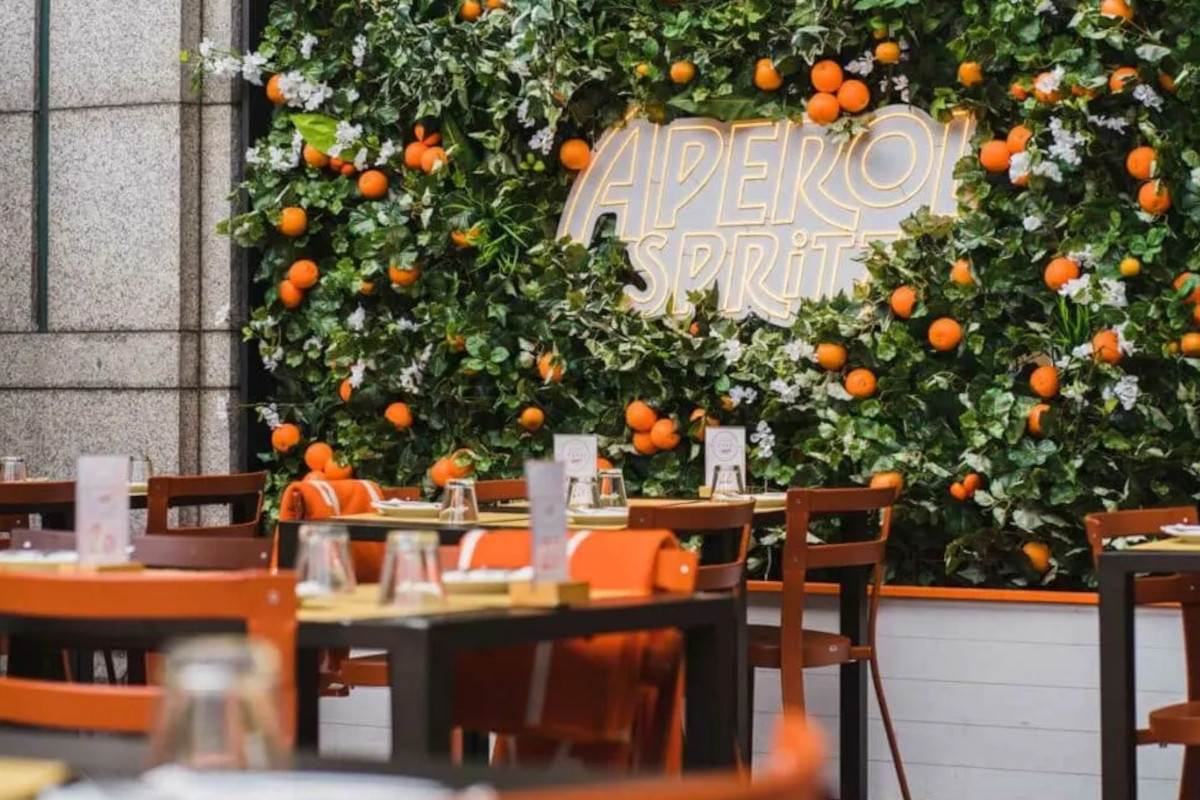 TERRA
Italian wood-burning grill and bar, Terra, uses the ancient and most difficult method of cooking– fire. Terra's show-stopping artisanal grill steals the show at Eataly London. The sizzling grill brings to life a menu filled with simple, seasonal flavors that pair perfectly with cocktails from the bar. Antipasti is a good way to start, Calamari Fritti is expertly deep fried and served with lime and chili mayo for dipping.
From the grill, fired with Calabrian wood, there are three options, the sea, earth, or farm. Grilled Swordfish, Cornish leaves salad, and gremolata bring Italian smokiness to customers' plates. For a more meaty affair, grass-fed La Granda beef roast bone marrow is coated with the melted onion and drizzled with red wine drool.
GELATERIA
Gelateria is a counter in Eataly that everyone should stop by for homemade gelati and sorbetti made fresh in-house every day. The counter serves a selection of seasonal and creamy gelato in all of the best flavors. Gelateria also has dairy-free gelato so no one needs to miss out on this occasion.
GRAN CAFFÈ BAR
Gran Caffe Bar's coffee tastes like it was brewed in Italy, from Italian coffee's roaster illycaffè. The cafe, inspired by the elegant cafes of Rome, serves breakfast, lunch, aperitivo, and late-night bites.
LA VIA DEL DOLCE
La Via Del Dolce hits the sweet spot. This brightly lit market stall looks like it should be part of a Christmas market, displaying the best brands that Italy has to offer via a huge selection of candies, biscuits, and chocolates. The selection of artisanal brands incorporates flavors using ingredients from various Italian regions.
II CASEIFICIO
II Caseificio is the house of mozzarella and fresh cheese. Here, customers can watch the experts turn local milk sourced from Devon into light, flavorful cheese from mozzarella to stracciatella. Cheese is handmade daily here, and onlookers can learn about the process in the mozzarella lab.
Eataly London is open seven days a week, including bank holidays. Terra is open Tuesday through Sunday from 5.30 pm and Al Fresco and Pasta e Pizza are open every day from 11.30 am.
© All rights reserved