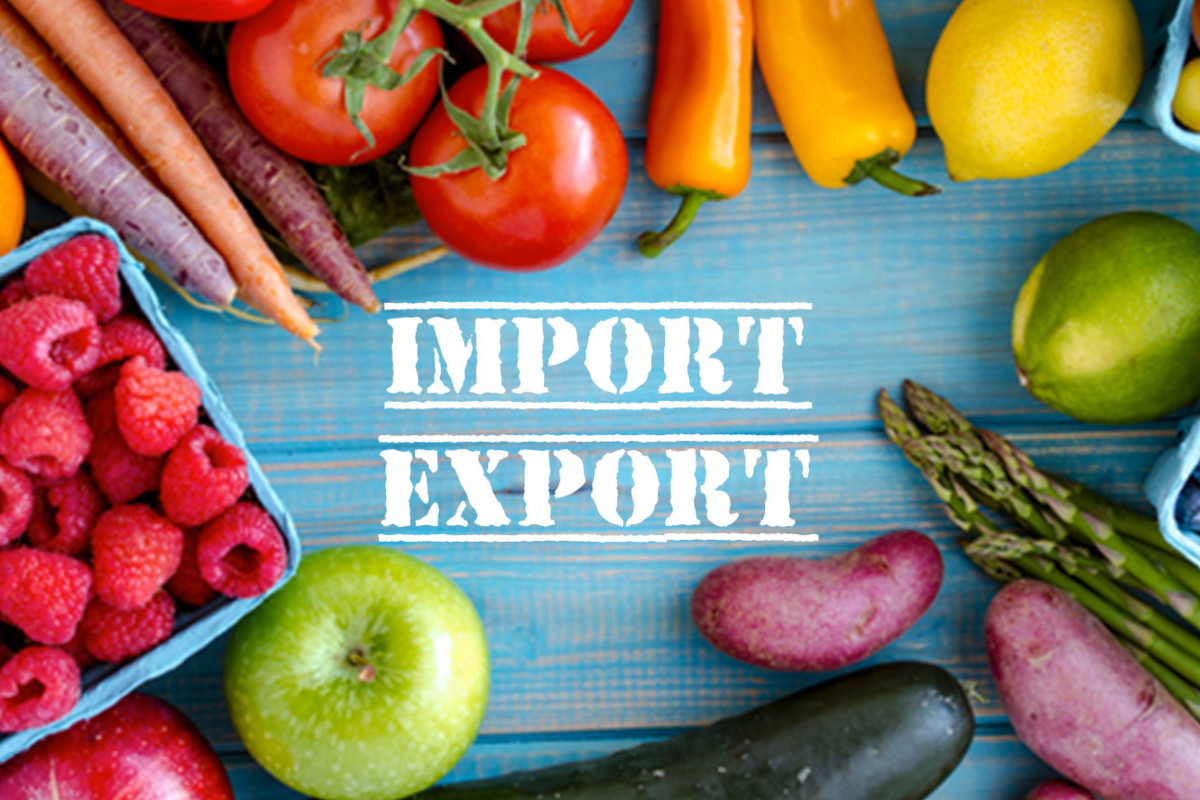 Export growth continues for Italian agribusiness districts, according to the Monitor edited by Intesa Sanpaolo's research and studies directorate that was recently released.
Despite a difficult context, including rising energy costs, difficulties in sourcing raw materials, and problems in logistics, exports of Italy's agri-food districts continued to grow at a fast pace in the first quarter of 2022. After the all-time high in 2021 (22.6 billion euros, +9.2 percent compared to 2020), the first three months of 2022 recorded a further leap forward, with over six billion euros in exports, 811 million more than in the same period of 2021 (+15.4 percent) and over 1.2 billion more than in the same period of 2019.
Discover the authentic Italian food and beverage products on the Italianfood.net platform
THE GROWTH OF ITALIAN FOOD EXPORTS
The evolution of the districts reflects that of Italian agribusiness exports as a whole, which had already exceeded 50 billion euros last year and grew further by +18.9 percent in the first quarter of 2022. The result is partly affected by rising inflation. Indeed, Italian food prices on foreign markets increased by +8.5 percent in the first quarter of 2022, with peaks of +18.5 percent for oils and fats and +13.9 percent for meats.
THE WINE SECTOR
Wine districts led growth in the first quarter of 2022, crossing the threshold of 1.4 billion euros in exports in current values (+17.7 percent). This has never been achieved so far in a single quarter. The most important district in terms of export values, with nearly 447 million euros in the first three months of 2022, is the Wines of Langhe, Roero, and Monferrato, up +11.4 percent compared to the same quarter in 2021. This is mainly due to the British market, where sales increased by 13.6 million euros compared to the first three months of 2021 (+47.5 percent).
Excellent performance also for the Veronese Wines district (+19.4%), which closed the quarter with 284 million in exports and widespread growth to all trade destinations, especially Germany (+2%), the first outlet market, the United Kingdom (+33.8%), the United States (+44.7%), and Canada (+29.9%). The greatest contribution to the wine districts' growth, however, comes from Prosecco di Conegliano-Valdobbiadene, with the progress of more than 49 million in the quarter (+31.1 percent): the United States, the UK, and Germany, the three destination markets that total more than half of the district's exports, are growing at double-digit rates (+12.9 percent, +50.9 percent, and +27.2 percent, respectively).
PASTA AND SWEETS
The price index in foreign markets for the production of bakery and flour products rose +12.1 percent in the first quarter of 2022, driven by inflation. Rising energy and raw material costs weighed on the pasta and pastry sector. This is particularly true for cereals, which are often priced in dollars, a currency that continued to strengthen against the euro throughout the first quarter of the year.
The Alba and Cuneo Desserts district stands out, with an increase in sales of 64.6 million more than in 2021 (+19.8 percent), as well as the pasta divisions of Parma Food (+28.7 percent), Naples Food (+33.3 percent), and Bari Oil and Pasta (+26.9 percent).
AGRICULTURAL DISTRICTS
The Agricultural Districts chain, after strong growth in 2021 (+9.4 percent), slows down in the first three months of 2022 with a growth trend of +7 percent. The largest contribution to growth is due to the Bari Fruit and Vegetable district, which increased from 53 million in 2021 (it was 45 in the first quarter of 2019) to 155 million in 2022. Double-digit growth is also due to the Sele Plain Agriculture district (+12.9% trend) and the two Floriculture districts of Pistoia (+13%), and Ponente Ligure (+16%).
PRESERVES AND SAUCES
Preserves from Nocera recorded a 4.6 percent trend increase. Double-digit increases were recorded for Trentino-Alto Adige Jams and Juices (+35.9%) and for the canned sections of Naples-based Alimentare (+37.6%) and Parma-based Alimentare (+18.6%). High costs and the drought emergency in Mediterranean countries are having negative implications for the 2022 marketing year for processing tomatoes, in which the Foggia district specializes. AMITOM (Association Méditerranéenne internationale de la Tomate) forecasts a production loss of -10% in Italy's central and southern regions.
CURED MEATS
Rising energy and raw material costs hit the Italian cold cuts supply chain, which has been already tested by price increases caused by swine fever in China. The strong growth of Modena's Salumi district (+21.8 percent, equal to 33 million euros) is contrasted by a decline in the Verona Meat district (-18.9 percent, 26.8 million less), which is about -3 percent below 2019 levels. The performance of the German market – which absorbs one-third of the Verona district's exports and where sales drop by a trending -37% (20.6 million less) – weighs most heavily.
Export sales boomed for the Reggio Emilia Salumi district, with 12.8 million more than doubles compared to 2021 (+109.5 percent) as well as to 2019 (+100.7 percent), and widespread growth to all major trade destinations. Notably, the Netherlands, Germany, and the United States.
DAIRY
The first dairy district in terms of export values is Southeast Lombardy, thanks to the excellent result achieved in 2021 (+15.4%), and the first quarter of 2022 marked by a +29.4% growth, or more than 61 million more compared to 2021. Sales boomed in France (+30.2%), the Netherlands (+45.2%), and above all in the United States where export values almost tripled. The dynamics are similar for Mozzarella di Bufala Campana (+25.3% in 2021; +21.4% in the first three months of 2022), and Parmigiano Reggiano Dairy district (+21% and +14.8%, respectively).
OLIVE OIL
The Tuscan Oil district closed the first quarter of 2022 with a +25.9% growth trend or more than 40 million euros. Umbrian Oil (+24.9 percent) and Bari's Oil and Pasta (+51.9 percent) also performed very well. According to data from the International Olive Council (IOC), olive oil demand all over the world has been higher than production volume for as many as three marketing years in a row, which has never happened before.
RICE
The two rice districts are moving in unison. Vercelli Rice, which closed in 2021 with a -4.5% decrease, grew by +24.1% in the first quarter of 2022. The same can be said for Pavia Rice (-4 percent and +28.4 percent, respectively). According to the National Rice Board, net milled rice production in 2021 is estimated to decline by about -2.3% compared to 2020 but is supported by an increase in producer prices in foreign markets, with a growth trend of +10.7%.
COFFEE
In the coffee supply chain, all districts continue the positive trend of 2021. The Turin Coffee, Confectionery, and Chocolate district (+25.5 percent), and Trieste Coffee (+30.5 percent) stand out.
SEAFOOD
The Polesine and Venetian fishing districts (+21.3 percent and +1.8 percent over 2019, respectively) are also returning to pre-pandemic levels. Fishing is among the most energy-intensive businesses in the agribusiness sector. As for the Venetian district, more concerns are about the effects of climate change, which are reducing water levels and increasing salinity and algae.
TARGET MARKETS
Overall, exports of Italian agri-food districts are growing to all major destination markets. Sales to Germany, the main outlet market (+3.4 percent in the first quarter of 2022), increased, mainly thanks to the contribution of the Pasta, Sweets, and Oil supply chains. Exports to the United States also grew (+14.3%), as the strong dollar currency supported the growth of the Wine, Oil Pasta, and Sweet districts. Good results were also achieved in France (+16.8%), where the success of the Pasta and Sweets supply chain was joined by Dairy. Sales in the British market also resume growth (+21.9%, following a -9.6% drop in 2021), especially in Wines, Pasta, and Preserves. Finally, sales to emerging countries continue to increase: +19.6 percent over the period against +14.3 percent in economically developed countries.
© All rights reserved