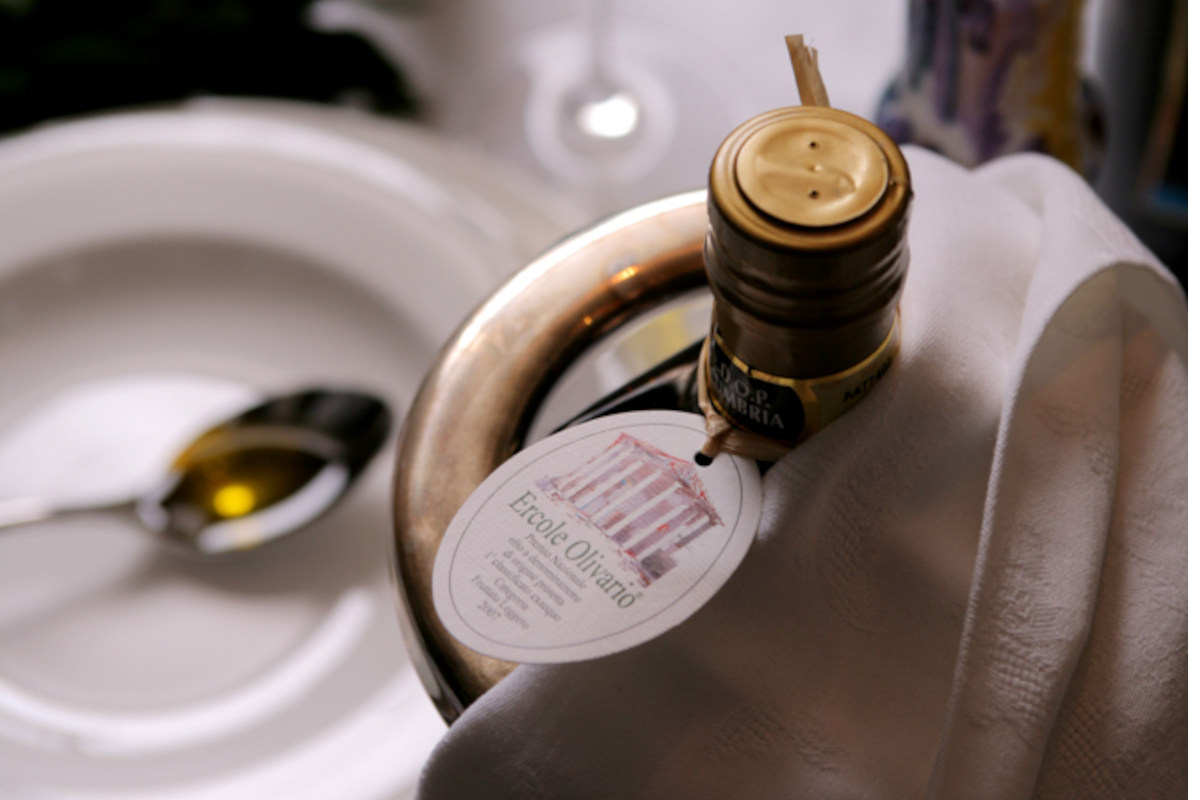 The promotion and training program for foreign markets, reserved for Italian olive oil companies that won the 30th edition of the Ercole Olivario national competition, is getting into full swing. A series of events are scheduled in June and July, organized in collaboration with Assocamerestero and the Italian Trade Agency.
The first group of initiatives is part of the "True Italian Taste – Authentic Italian Table" project, part of "The Extraordinary Italian Taste" program with the aim of enhancing and promoting the Italian food products in their typical characteristics, as well as fighting against the Italian Sounding phenomenon.
Discover the authentic Italian extra virgin olive oil on the Italianfood.net platform
THE PROMOTION PROJECT
The promotional journey will start from Australia, where, with the support of the Italian Chamber of Commerce and Industry in Australia-Melbourne, an event with tasting led by Chef Alessandra d'Angelo is scheduled for June 2, inside Hangar Leonardo Australia in Melbourne. On June 3, the appointment will be in Sydney, again with the participation of the Ercole Olivario winning oils that will be offered for tasting and illustrated in their qualities and characteristics of excellence. The promotional tour will then continue in the Asian continent with the double appointment on June 5 in China, in Chengdu, and on June 8 in Japan, in Tokyo.
The second group of initiatives includes an Ercole Olivario Masterclass, with guided tastings of the winning oils of this year's edition for the benefit of an audience of buyers and influencers, according to the following schedule:
June 29 in Tokyo, with a presentation by Miciyo Yamada, journalist, extra virgin olive oil taster, and winner of the Leikithos 2022 Award;
July 20 in Sydney, with the participation of Nicola Di Noia, Director General of UNAPROL (Italian Olive Consortium);
Mid-September in Melbourne, again with the presence of Nicola Di Noia.
With a view to B2B business promotion, there will also be an initiative by the Italian Chamber of Commerce Abroad in Sydney, which will accompany the winning companies of the Ercole Olivario award on a presentation and acquaintance path with Australian buyers. A matching is also planned to organize virtual online meetings with local players interested in meeting Italian olive oil producers.
Finally, as part of the collaboration between the Ercole Olivario competition and the Italian Trade Agency, a webinar is scheduled for June 9 on the topic "Italian Trade Agency's New Promotion Tools for the Italian Olive Oil Sector. The Italian olive oil market in France: characteristics and prospects."
THE WINNERS OF THE 30TH NATIONAL ERCOLE OLIVARIO COMPETITION
PDO/PGI Fruttato Medio Category
1st place – De Carlo Dop Terra di Bari – Bitonto dell'Azienda Agricola De Carlo di Bitritto (BA), Puglia 
2nd place Classificato – Don Gioacchino Monocultivar Coratina Dop Terra di Bari – Castel del Monte dell'azienda Sabino Leone di Canosa di Puglia (BT), Puglia 
3rd place Classificato – Fruttato Verde Dop Sardegna dell'azienda Fois Antonello di Alghero (SS), Sardinia 
PDO/PGI Fruttato Intenso Category 
1st place – Cagnara Dop, Dop Terra di Bari – Bitonto dell'azienda Ciccolella Soc. Agr. Arl di Molfetta (BA), Puglia 
2nd place – Don Pasquale Colline Pontine DOP dell'Azienda Agricola Cosmo di Russo di Gaeta (LT), Lazio 
3rd place – Cetrone Colline Pontine DOP dell'Azienda Agricola Alfredo Cetrone di Sonnino (LT), Lazio
PDO/PGI Extravergine Fruttato Leggero Category 
1st place – Lelais dell'Azienda Moretti LAURA di Ittiri (SS), Sardinia
Extravergine Fruttato Medio Category 
1st place – Iliò della Olivicoltori Oliena S.C.A. di Oliena (NU), Sardinia
2nd place – CM Centoleum dell'Azienda CM srl di Agello, Magione (Pg), Umbria
Extravergine Fruttato Intenso Category  
1st place – BIO dell'azienda Intini srl di Alberobello (BA), Puglia 
2nd place – Ispiritu Sardu della Masoni Becciu di Deidda Valentina di Villacidro, Sardinia 
3rd place – Verdemare dell'Azienda Agricola Cosmo di Russo di Gaeta (LT), Lazio
© All rights reserved