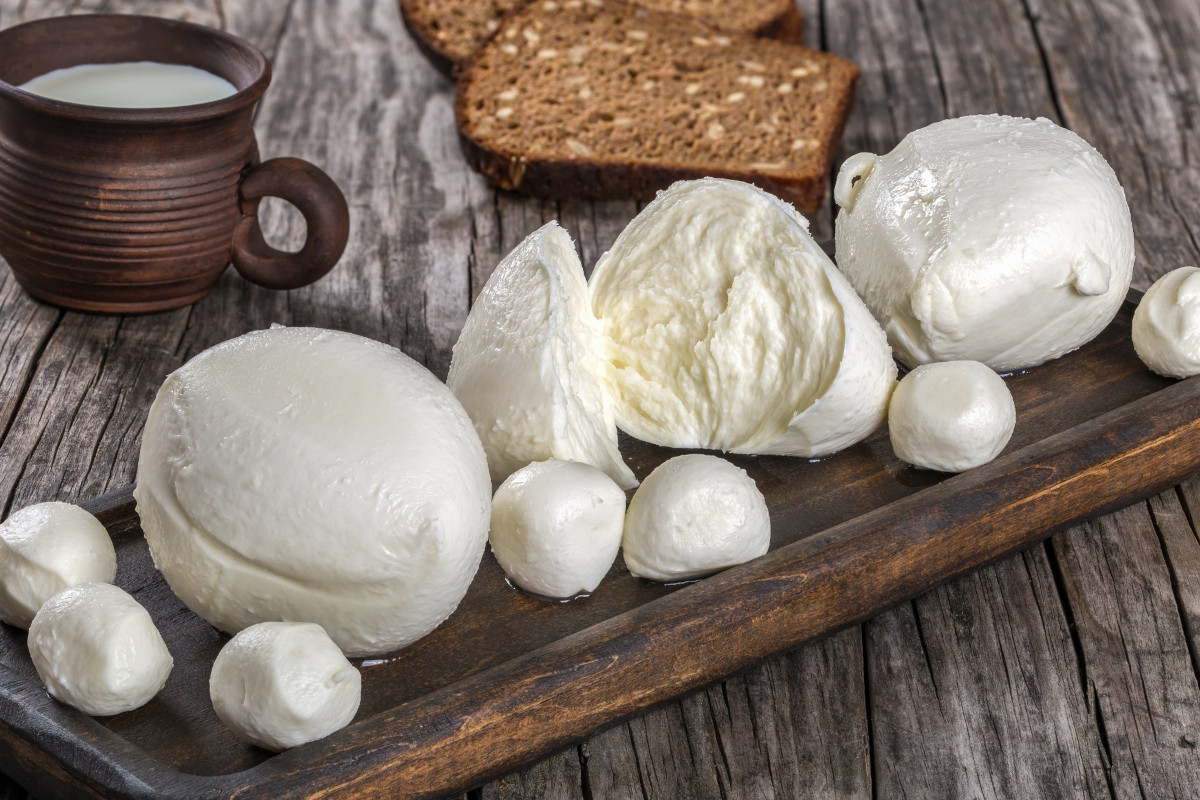 Italian agri-food districts account for about 45% of Italian food exports. In 2019, foreign sales flows exceeded 19.7 billion euros out of a total of more than 44 billion. In the third quarter of 2020 sales reached 5 billion euros, up +2.3% compared to the third quarter of 2019 (+3.1% trend in the first nine months of 2020).
1.78 billion – the flow of export sales recorded in 2019 by Italy's dairy districts
Within the districts monitored by Intesa Sanpaolo in its Agri-Food Districts Monitor, the dairy supply chain with its five districts (southeastern Lombardy, Mozzarella di Bufala Campana PDO, Reggio Emilia, Parmense, and Sardinian) represents almost 10% of total Italian agri-food district exports.
Values approached 1.8 billion in 2019 with an increase by more than +66% over 2008. These five districts represent about 47% of the 3.8 billion exported in 2019 by the Italian dairy sector as a whole.
Click here to discover the authentic Italian dairy products on Italianfood.net platform
THE WEIGHT OF PDO AND PGI PRODUCTS ON ITALIAN F&B
According to Mauro Rosati, director of Qualivita and Consortium, "it is worth emphasizing the spread throughout Italy of PDO/PGI productions: 17 out of 20 regions have certified dairy supply chains and, among these, as many as 15 have seen in the last 3 years a growth in the local economic impact generated by PDO cheeses. This is, therefore, a system that characterizes the entire country and generates widespread wealth."
+66% – Italian dairy districts' exports growth from 2008 to 2019
The production of cow's milk cheeses in Northern Italy is definitely the most relevant in terms of number of supply chains, production and value generated. Suffice it to say that the districts of Emilia-Romagna and Lombardy concentrate more than two thirds of the total value of Italy's PDO/PGI cheeses, thanks to the productions of Parmigiano Reggiano PDO and Grana Padano PDO. In the south of Italy there is one of the symbol products of the Italian dairy production, the Mozzarella di Bufala Campana PDO (Buffalo Mozzarella of Campania PDO).
Among the certified sheep cheeses, in Sardinia Pecorino Romano PDO and Pecorino Sardo PDO have great economic importance as production involves a very high number of producers. Also Tuscany can boast an important production chain such as that of Pecorino Toscano PDO.
47% – the weight of dairy districts' exports on the total export sales of the Italian dairy sector
FUTURE OPPORTUNITIES
"In addition to established districts, there are still ample opportunities for local productions and their Consortia" – says Rosati. "An example can be found today in Apulia, due to the rapid development in recent years of Burrata di Andria PGI. This is thanks to the PGI certification, which, together with the recent registration of Mozzarella di Gioia del Colle PDO, seems truly capable of giving a decisive boost to the economic development of the area beyond its borders."
© All rights reserved