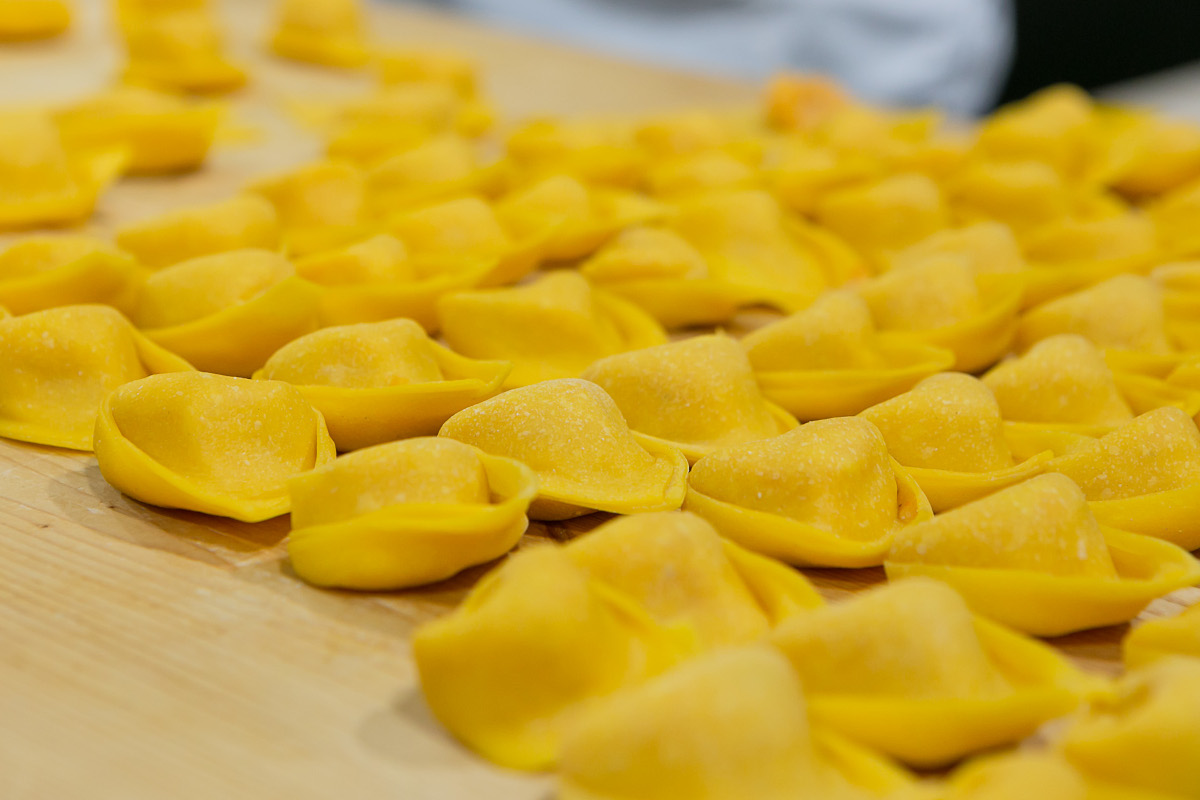 Italian pasta is holding its ground – and even taking off again. According to TUTTOFOOD data (the next edition of the food fair is scheduled at Fieramilano in Rho from 17 to 20 May, 2021), exports are breaking new ground alongside the boom in domestic consumption (up to +40% in March and April). The figures are reported by ISTAT for the first quarter of 2021, i.e. during the full lockdown period show a growth of over 20% after 2019's record-breaking 2.6 billion euro turnover. In March, in particular, exports grew by 21%, equal to 97,000 tons in additional sales abroad – 72,000 of which went to EU countries.
Click here to discover the authentic Italian pasta on Italianfood.net platform
There's also good news also for Italian durum wheat production, which is growing again thanks to the success of supply chain contracts. Given a +5% growth in the production area, total production is predicted to grow from 3.8 to 4 million tons over last year. While domestic durum wheat production is still far from covering the demand of Italian industry (it currently supplies around 40% of it), these developments are opening new space for producers who have decided to bet on the territory, a short supply chain and the know-how of local farmers.
LOCAL PRODUCTS ARE WINNING
"Our start-up was established two years ago to offer local products in an innovative way" – says Massimo Girelli, Sales Director for Pastificio Mozzo, producer of handmade Italian pasta which respects the best Italian tradition – "and our innovation is evident in several product lines. One example is the very short supply chain of La Nostrana, made with durum wheat semolina only from the Veneto region."
Marida Milo, Sales Director of Gruppo Milo, specializing in the production of organic fresh pasta, agrees: "Travel restrictions during the health emergency limited our contact with foreign buyers, but we are picking up the slack very fast. In particular, our philosophy of focusing on premium pasta made with 100% Apulian wheat and fair-trade contracts with our farmers is continuing to bear fruit. About 35% of our product is sold abroad, especially to North America, the Far East and Australia."
"We live and produce in Italy – says Dalla Costa company, specialized in the production of dry pasta – and this is an added value for international commercial development and favours us in terms of attention and listening. Moreover, we are always attentive to the evolution of the markets and the responses of the competitors. Our products respect the principles of vegan nutrition and the Mediterranean diet and we are devoting a lot of energy to the study and testing of eco-sustainable packaging".
NEW CHANNELS AND INNOVATION FOR ITALIAN PASTA
Divella has been a flag bearer for the Made in Italy brand in the agri-food industry for 130 years, explains the importance of "respecting tradition in the selection of safe, high quality raw materials and sustainable technologies, as well as low carbon dioxide emissions and 100% recyclable packaging. In this post-pandemic period – the company says – we are focusing on food service, with special products for the sector. We also want to consolidate our exports, as we registered a growth of more than 20% in over 130 countries".
"Like the majority of Italian food companies, we never shut down," agrees Riccardo Felicetti, Managing Director of the pasta company that bears his name and produces whole organic durum wheat pasta "and, even though the out-of-home sector came to a standstill, we were able to make up for that with new channels, for instance local shops. We can count on the high-demand of many of our products including organic, wholemeal, spelt, and kamut pastas."
ALL THE GOOD OF FRESH PASTA
As for the fresh-made pasta sector, Antonio Bianco, Marketing Manager for Master – specializing in gnocchi (dumplings) made from 100% fresh potatoes, steam cooked with the skin – says: "In the period from March to May we registered a better than expected growth in turnover, thanks to increased sales in large-scale distribution chains. In April we launched the new Mamma Emma EXTRA line, with its increased emphasis on naturalness. Export sales are very important to us and we are investing heavily in expanding our business, proposing the originality of gnocchi made only with Italian potatoes. We will soon be taking our first steps in new overseas markets."
Elena Cerizza, Head of Operations and Purchase of Pagani Industrie Alimentari SpA – an Italian company specializing in the production of long-life tortellini and dry ravioli – reveals how the company is continuously investing in research and development to further increase the competitiveness of the product compared to fresh food. "Our company – says Cerizza – is particularly attentive to the theme of sustainability and adopts only 100% recyclable packaging. The long storage at room temperature of our products is obtained only by a natural process of dehydration and drying, without the use of preservatives." Export markets represent the natural outlet for this kind of production: in particular, the United States and Latin America, but also some EU countries (such as Spain, Poland, Germany, Greece and the Netherlands), are the reference markets. "The Far East is growing double digit, but it is still far from the countries in which the tradition of the Mediterranean diet is more rooted".
© All rights reserved