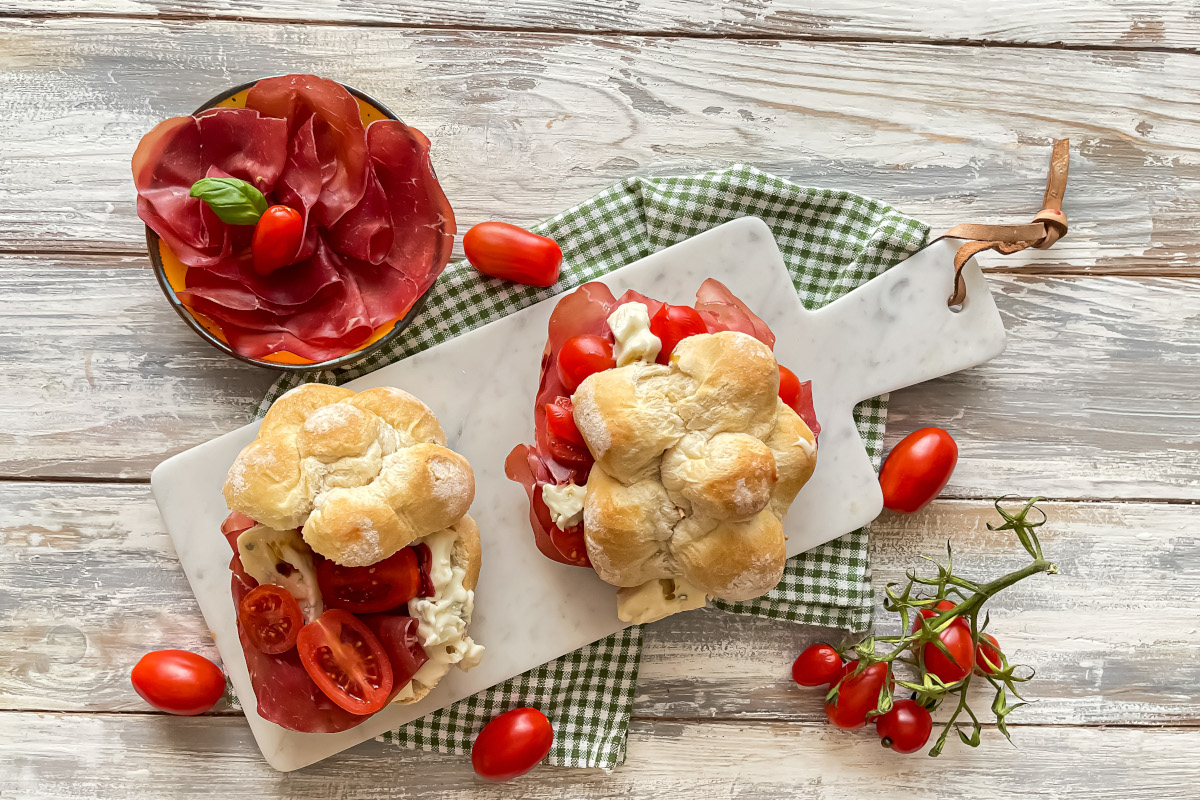 As the global culinary stage marks Italian Panino World Day on November 21st, the venerable Italian sandwich, a precursor to contemporary fast food, takes center stage. Renowned for its versatility, from fragrant simplicity to gourmet intricacy, this culinary classic has asserted its dominance worldwide.
Embodying a 'democratic' ethos – practical, expeditious, and economically sound – the Italian panino transcends the traditional fast-food paradigm, offering a healthier alternative that aligns seamlessly with modern, on-the-go lifestyles. Its adaptability extends from desk-side luncheons to impromptu countryside repasts, solidifying its status as the premier choice for out-of-home dining.
To honor the Italian Panino World Day, the Consortium for the Protection of Bresaola della Valtellina PGI unveils five featured sandwiches under the banner of the "Destination Bresaola" project.
Acqua Fraggia Panino: A composition of buffalo mozzarella, grilled eggplants, extra virgin olive oil, oregano, and Bresaola della Valtellina PGI, sandwiched between layers of focaccia bread.
Marmitta Panino: Showcasing alpine cheese, grilled bell peppers, avocado sauce, and Bresaola della Valtellina PGI, presented on a foundation of white ciabatta bread.
Palù Panino: Featuring Taleggio PDO cheese, lamb's lettuce, sun-dried tomatoes in oil, and Bresaola della Valtellina PGI, nestled within a soft roll.
Réit Panino: A delectable fusion of goat cheese from cow's milk, grilled zucchini, toasted hazelnuts, and Bresaola della Valtellina PGI, enveloped in soft bread.
Trela Panino: Crafted with fresh Valtellina Casera cheese, mixed salad, thinly sliced Golden apple, and Bresaola della Valtellina PGI, all embraced by wholesome rye bread.
Find authentic Bresaola della Valtellina PGI on the Italianfood.net platform
UNVEILING THE NUTRITIONAL EXCELLENCE OF BRESAOLA DELLA VALTELLINA PGI
A 50-gram serving of Bresaola della Valtellina PGI delivers a modest 76 kcal and a mere 1 gram of lipids. Rich in high-quality proteins and vital vitamins (B1, B6, and notably B12), it further provides essential minerals – iron, zinc, phosphorus, potassium, and selenium – serving as invaluable metabolic catalysts with antioxidant properties and muscle support.
© All rights reserved