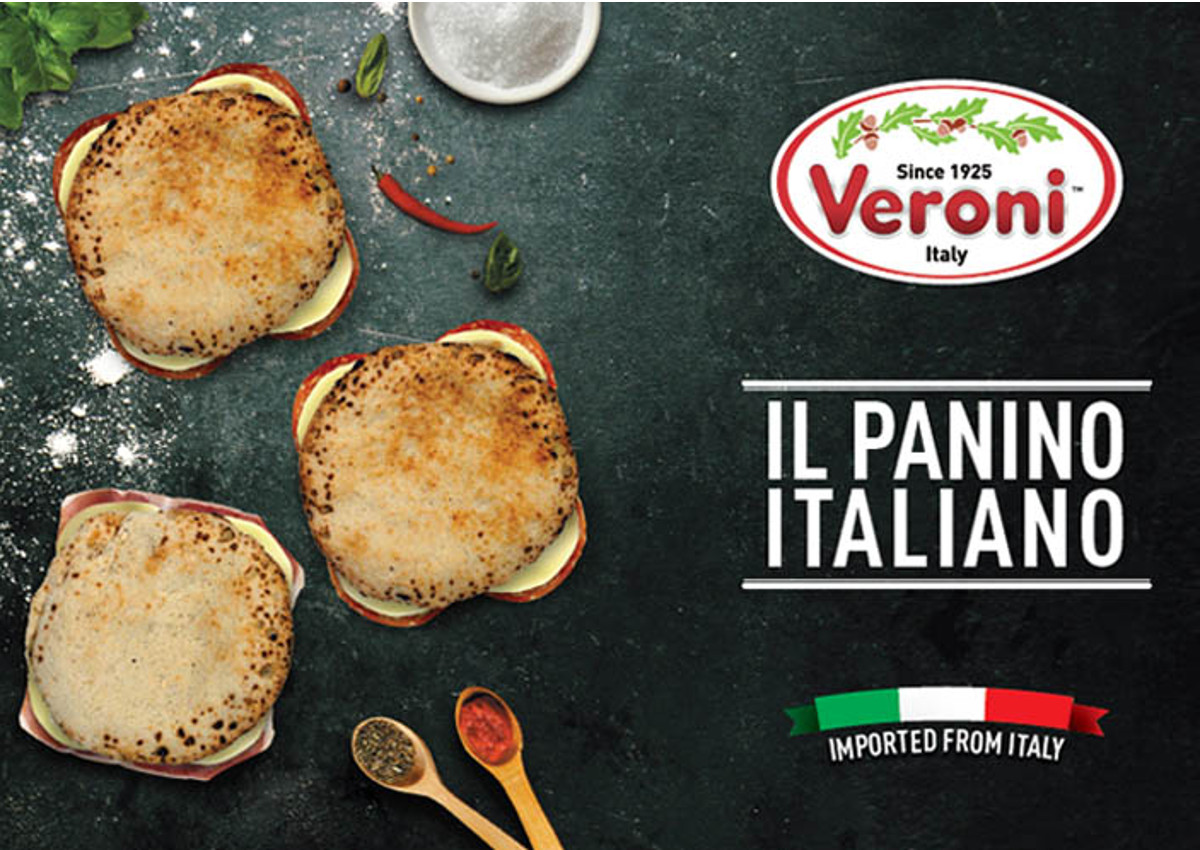 Italy's Veroni is a cured meat company creating opportunities for retailers to tap into the "panini" delightful meal solution with the launch of its Panino Italiano line throughout the USA. Costco has taken notice and will now be offering Panino Italiano in a range of its stores including locations in Dallas, Houston, Austin, San Antonio, and El Paso, Texas, as well as Oklahoma City, and Tulsa, Oklahoma, and New Orleans, Louisiana. These locations are now offering Veroni's Panino Italiano Mild Salami panini. After this first phase, the full range of Panino Italiano is expected to be sold at Costco stores.
VERONI AND THE SIMPLICITY OF A PANINO ITALIANO
"Simplicity, simplicity, simplicity: this is the philosophy that has guided us in creating the Panino Italiano line," Antonio Corsano, CEO of Veroni USA commented back in April about the launch of the new line. "A no-frills panini that we prepare with just bread, cold cuts, and cheese, just how Italian consumers love to enjoy it. We have studied the first three references of the line to satisfy all palates, ensuring the taste and quality of the best cold cuts 100 percent made in Italy combined with a bread inspired by pizza and the strong taste of provolone cheese."
The new Panino Italiano line – first presented last January at Winter Fancy Food Show in San Francisco – is a continuation of the company's goal to expand Veroni's range of products designed for the American market. The full range of Panino Italiano is available in three variants of cold cuts, showcasing mild salami, spicy salami, and prosciutto.
A PRODUCTION PLANT IN THE USA
Veroni produces all of its cold cuts in Italy, according to a press release, which are then imported into the United States to its state-of-the-art plant in Logan, New Jersey. Here, the operation slices the salami and prosciutto and assembles them with 100 percent Italian Provolone Cheese and Naples' rustic pizza-bread.
© All rights reserved