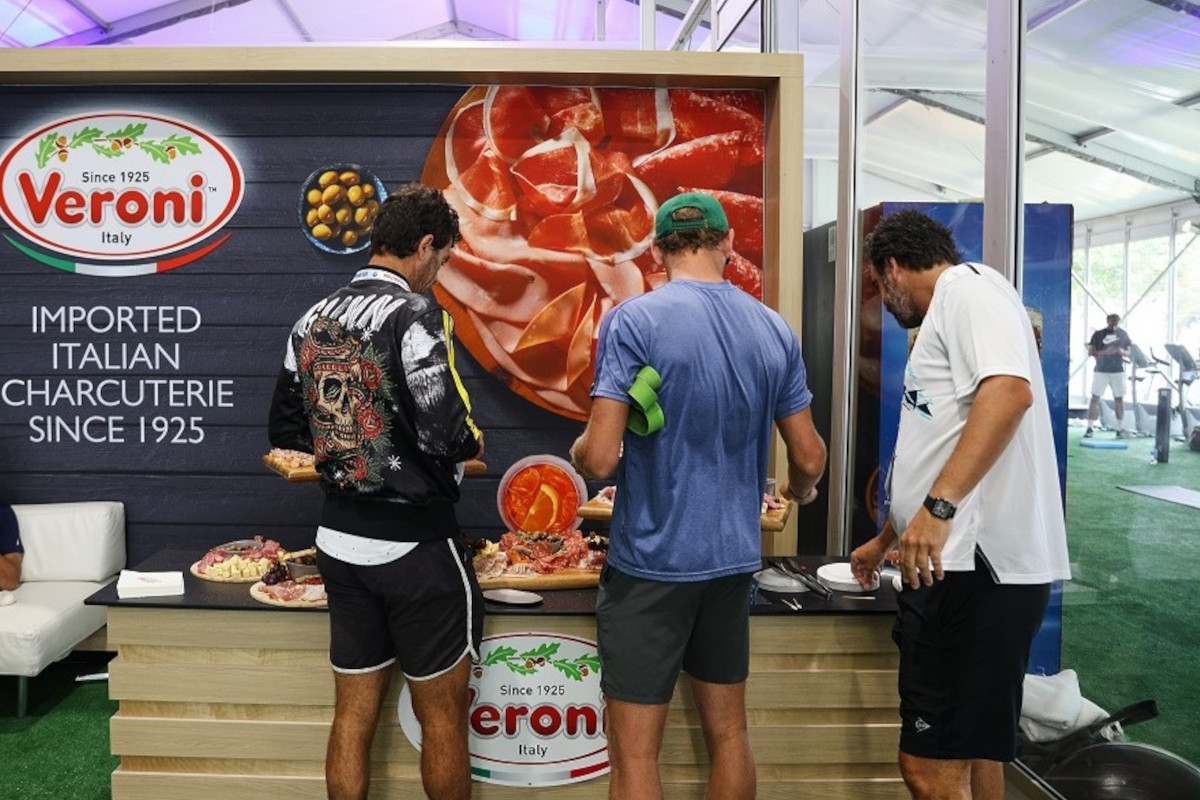 Veroni, the number one brand of Italian charcuterie in the US, returned to the tennis courts to serve as the official charcuterie sponsor for the 2023 Mubadala Citi DC Open.
Emanuela Bigi, Veroni Marketing Manager, explains why the company returned to the tennis tournament as a sponsor, "We had great results in brand awareness. Selling our products here at the tournament and around in the stores. We thought it was a great idea to sponsor tennis so people can know our brand and taste our products — to taste the real authentic Italian charcuterie."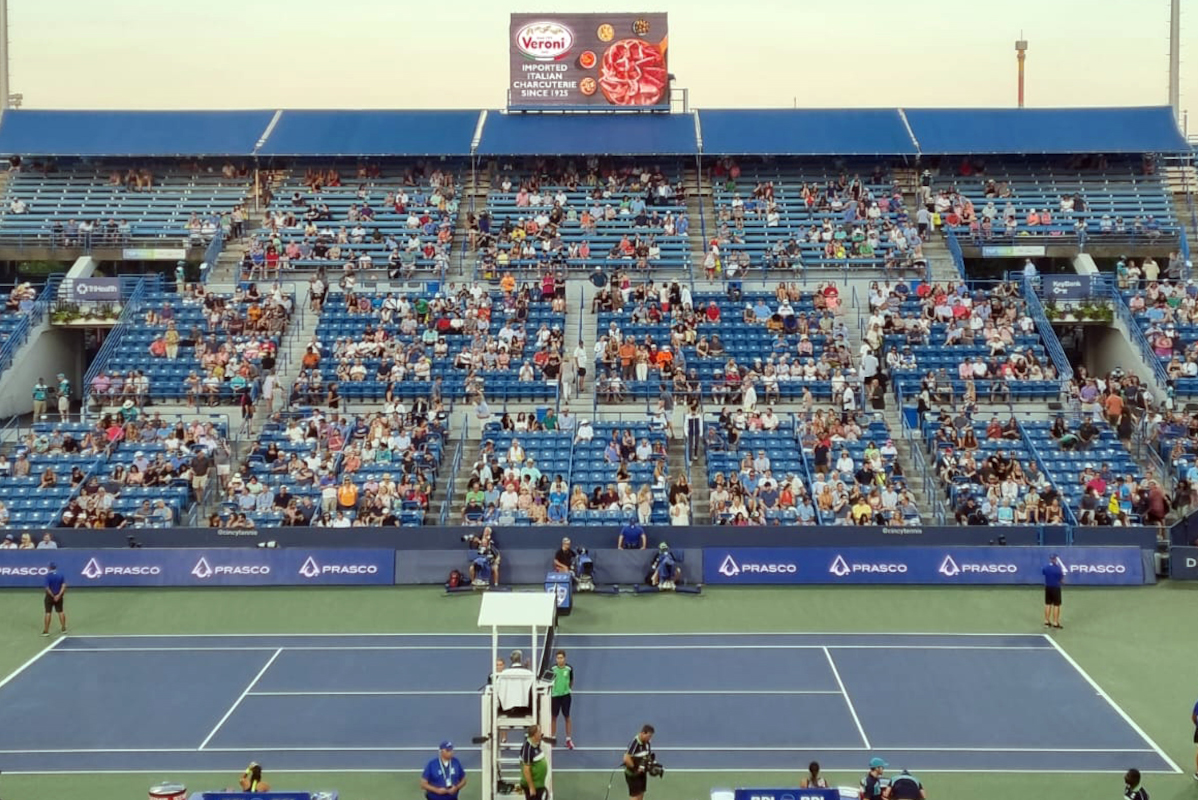 The Mubadala Citi DC Open tournament, played in Washington, D.C., between July 29- August 6 is one of the world's premier tennis events and benefits tennis programs for children.
Tennis fans at the tournament could find Veroni's products throughout the grounds. New this year, at the food pavilions, Veroni sold sandwiches and salads with their products, such as prosciutto and salami. In addition, for sale were Veroni's signature trays, which can also be found at supermarkets. The AperiTime tray– a mix of prosciutto, salami, breadsticks, olives, and cheese and the snack tray, 2 oz., with salami, breadsticks and olives or cheese. The trays were a great snack for fans to enjoy their own charcuterie board while watching tennis matches. The Italian company's products were also available at the players' lounge and the stadium club.
VERONI CONTINUES TO SERVE AT OTHER TENNIS TOURNAMENTS
Veroni headed to Cincinnati as a sponsor for another tennis tournament, the Western & Southern Open from August 12-20. On August 18, fans will be able to enjoy the Sunset Aperitivo. Veroni is collaborating with Aperol Spritz, one of the world's most iconic cocktail brands, to serve tennis fans the unmistakable orange drink with Veroni charcuterie. Fans can enjoy a branded lounge to sample Veroni products and sip cocktails. Veroni also served as a sponsor for BNP Paribas Open in Indian Wells, Miami, and in Rome.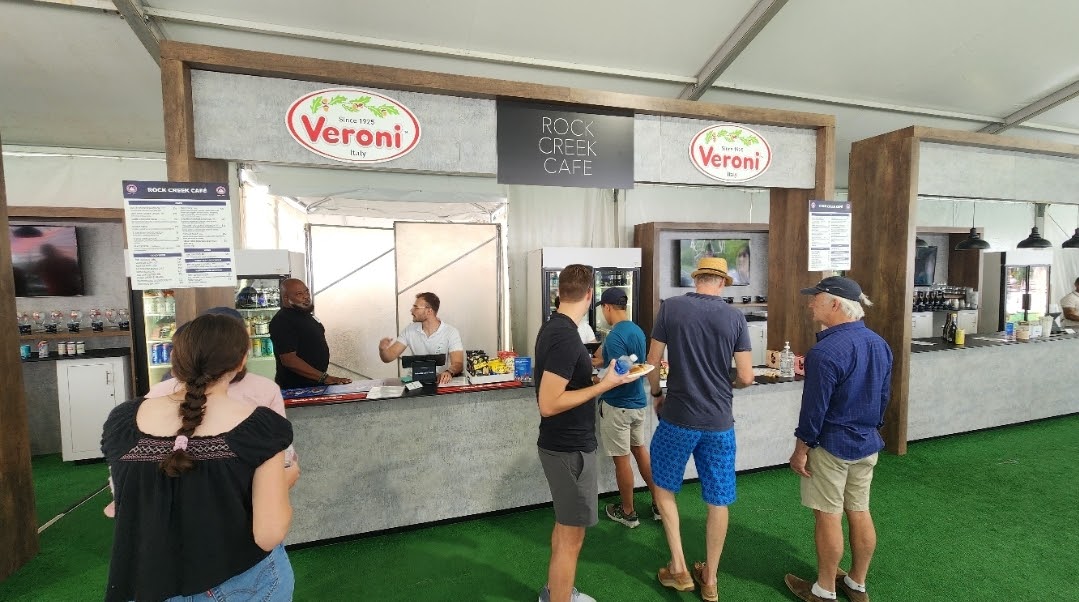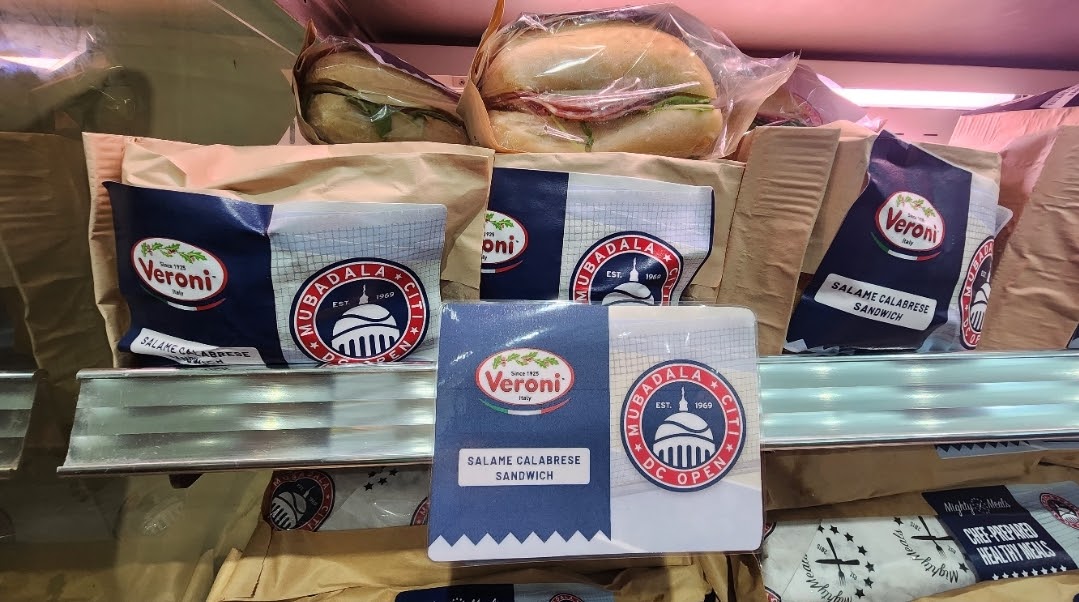 "Italian food comes with unforgettable experiences. This is what we aim to do by continuing to bring our culinary culture to the largest sporting events such as The Mubadala Citi DC Open and the Western & Southern Open", explains Emanuela Bigi.
CHARCUTERIE BUSINESS IN THE US "IS BOOMING"
"It's booming. It's not expanding," Bigi describes the Italian charcuterie category in the US market. Veroni has grown in the US market, with a 20% increase in yearly revenue in 2022.
The company was founded in 1925 and guarantees authentic Italian made salumi. In 2016, Veroni entered the US market by opening a facility in New Jersey to slice and package imported products. Over 40 products are available in supermarkets across the country.
© All rights reserved