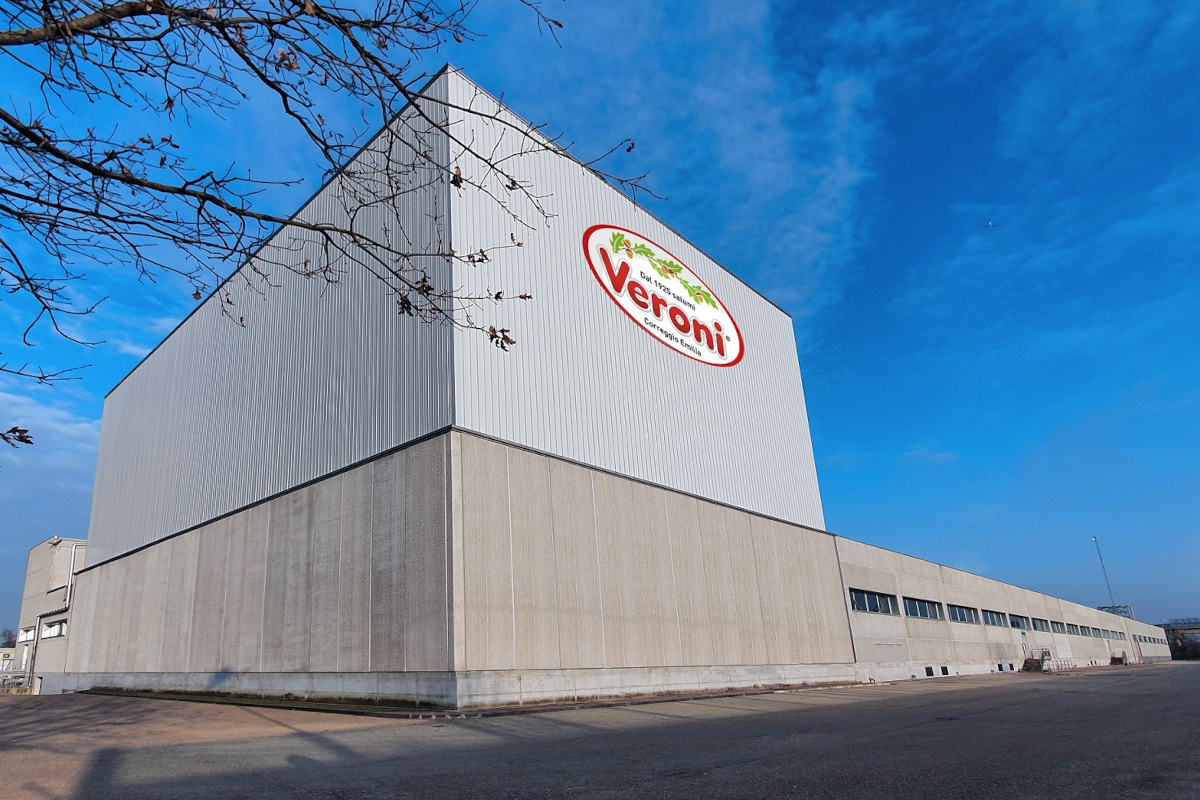 The deli meats leading company Veroni is strengthening its international presence through a strategic deal. It was recently revealed that US protein manufacturing titan SugarCreek Packing Co. has acquired 100 percent of the Italian-based company. Meanwhile, Veroni has also acquired 100 percent of the associated company Carnigest specializing in salami production.
Founded in 1925 in Correggio (Reggio Emilia), Veroni Salumi has six production plants in Emilia-Romagna, divided by product specialties, and a slicing center opened in the United States in 2016. It currently has 280 employees in Italy, 70 in the United States, about 200 sales agents, and more than 600 references. The company operates worldwide and serves all distribution channels, from retail to Horeca. In Italy, it is among the top 15 companies in the cured meats sector, while in the United States, it is the leading Italian brand in the sliced meats sector.
"We are very excited about the coming together of our two companies and how it will position us in the marketplace," commented John Richardson, Chairman and CEO of SugarCreek. "Both companies offer unique, high-quality, and food-centric assortments. Together, we can build on the Veroni group, and grow and widen our product offerings for our customers. Quality food and customer care are our guiding principles. Most importantly, both organizations have outstanding associates and very qualified and talented teams. Together we will build on the core values and food-forward culture. Our goal is to become a market-leading and quality-driven organization that will deliver the highest quality products to customers."
THE DEAL
Through this acquisition, Veroni is now a more international company while keeping its roots firmly anchored. SugarCreek confirmed the willingness to invest in the expansion and modernization of the production sites both in Italy and the USA, in order to guarantee the highest quality standards and create new job opportunities. SugarCreek's Daniel Hammer, the Senior Vice President of international business development, will assume the role of CEO for Veroni USA and be an engaged director in Veroni Spa.
Current Managing Directors Guido and Marco Veroni will keep their roles and manage the company. "Selling a long-held family business is never easy, but we thought this was the right thing to do at the right time," said Stefano Veroni, President of the group and fourth-generation family member. "We strongly believe in the benefits it will bring to our associates and customers. We are confident that, with our manufacturing synergies, we will lead the business to new heights. The family and its values have always been our distinctive assets. Today we leave our family of origin to enthusiastically enter into a new bigger family: SugarCreek. We know that we have the right associates and teams in place, both in Italy and the US, and together with SugarCreek we are looking forward to strengthening our positioning and growing our business with our passion for tradition and high-quality products."
© All rights reserved