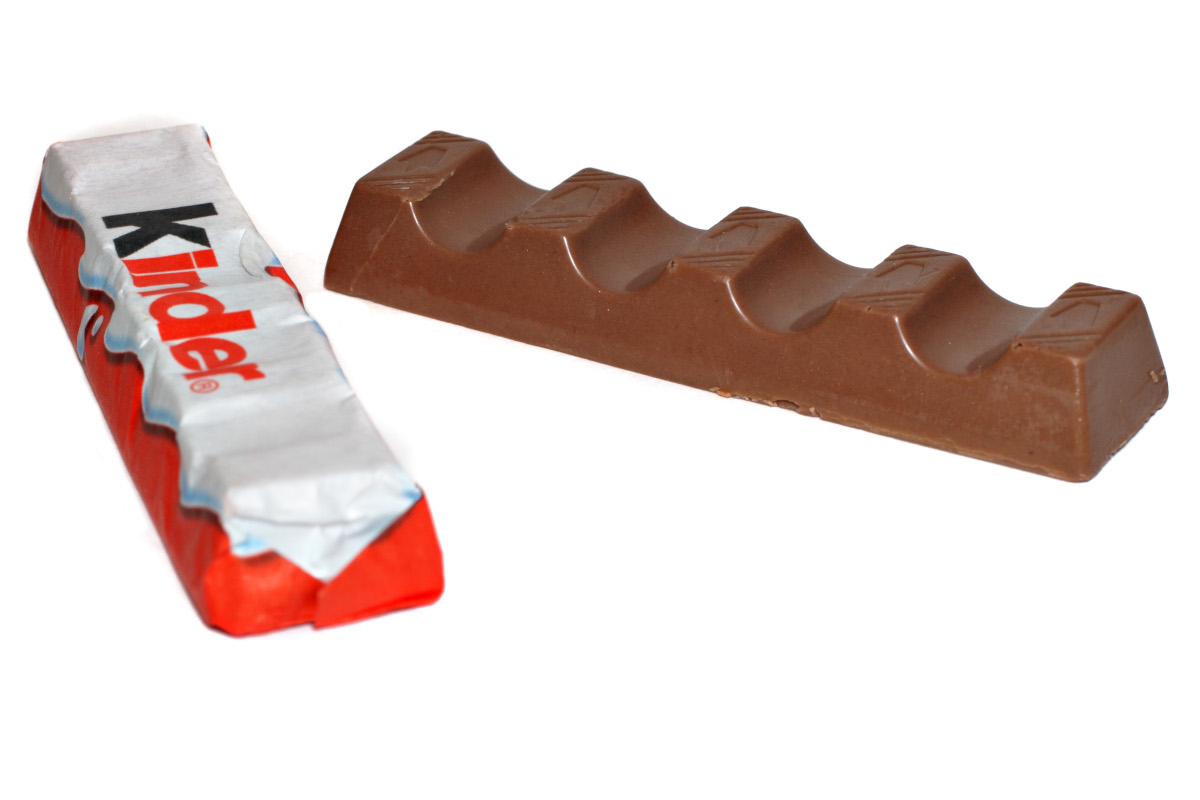 Kinder Chocolate, one of the flagship offerings of Italy's Ferrero confectionery brand, will be available in the U.S. for the first time starting in August. Catherine Bertrac, Senior Vice President of Marketing for Kinder and mainstream chocolate for Ferrero USA, said the company has been gearing up for its biggest U.S. launch over the last several years. "It was time to complete our Ferrero legacy of what we call the legacy portfolio of Kinder," she told FoodDive magazine.
THE KINDER BRAND
Ferrero's Kinder brand launched in Europe in 1968. Kinder chocolates first came to the U.S. five years ago with the introduction of Kinder Joy. Kinder Bueno was introduced in 2019, and then seasonal products started appearing in 2020.
The Kinder Chocolate bar was created by Michele Ferrero in Alba, Italy 55 years ago. The small bars, first designed for parents to give children, are made of Kinder's signature milk chocolate and have a creamy dairy-based filling.
"We expect to bring another quality of chocolate – not only the quality of the ingredients, but the quality of the recipes and different tastes," Bertrac said. "It's a new experience in a simple chocolate that's so different from what's existing."
FERRERO'S EXPANSION IN THE US
Bertrac said the Kinder Chocolate bars that will go on sale in the U.S. are identical to the ones sold in other countries. There is no U.S.-specific reformulation.
Since launching in the U.S., Kinder brand sales have totaled more than $500 million. Kinder Joy, the chocolate eggs that feature both candy and a toy, is the top-selling mainstream chocolate innovation in the last five years, Ferrero says. Kinder Bueno is positioned as an "everyday premium" chocolate bar and is currently a $209 million brand in North America.
In 2021, the company began construction on its first chocolate processing facility in the United States in Illinois. Eight months after starting work on that facility, Ferrero announced it was adding a 169,000-square-foot expansion to the under-construction portion.
© All rights reserved