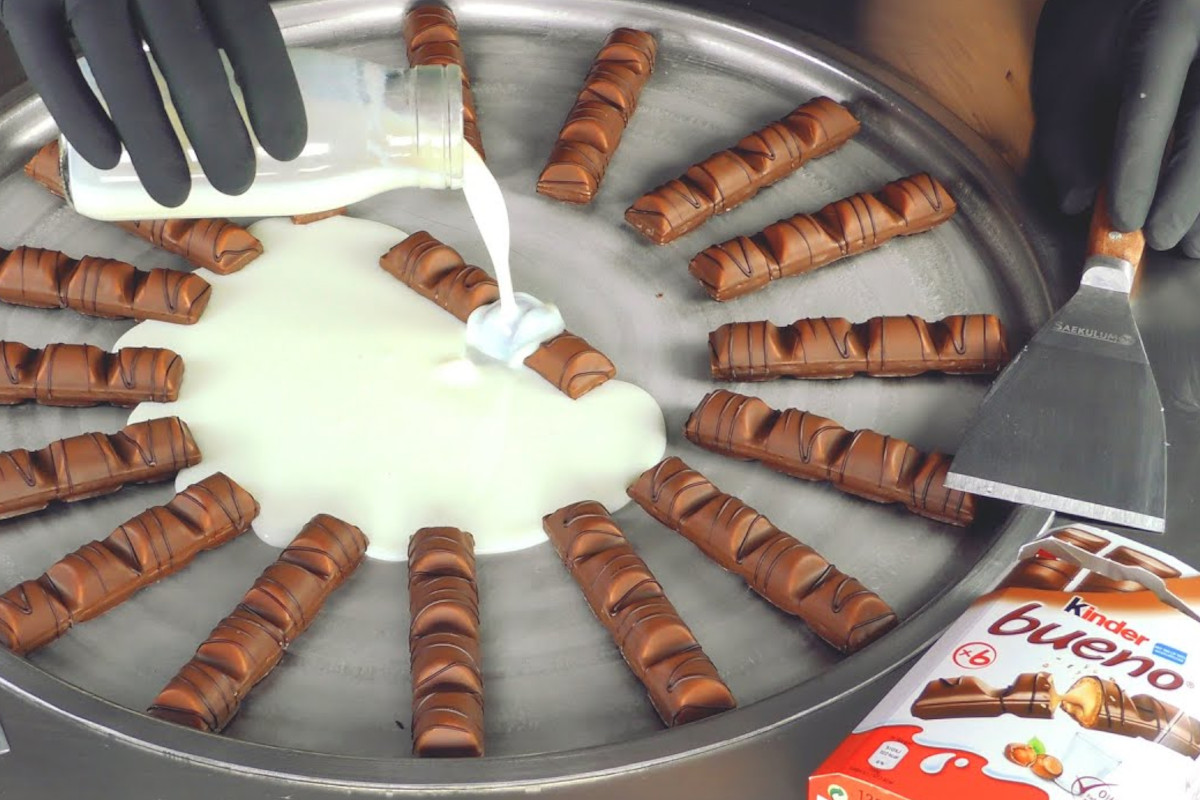 Eight months after announcing a 70,000-square-foot expansion to its manufacturing center in Bloomington, Illinois, the Italian confectionery giant, Ferrero, announced Monday an investment of up to $214.4 million to further expand the still-under-construction plant. According to Food Dive magazine, the newer 169,000 square-foot expansion will be dedicated to producing Kinder Bueno premium chocolate bars and will create up to 200 new jobs over a four-year period. The expansion will be one of the largest production lines Ferrero has built outside of Europe.
The announcement comes on the heels of a successful North American launch of Kinder Bueno. The premium bars with a filling of hazelnut cream inside a crispy wafer first came to the U.S. in 2019. According to the company, Kinder Bueno sales grew more than 51% during the past year, and the brand is worth $167 million in North America.
FERRERO EXPANSION IN THE USA
Both expansions are full of firsts. The initial expansion in Bloomington is Ferrero's first-ever chocolate processing plant in the United States. It is a $75 million project, adding 70,000 square feet to a legacy plant and creating about 50 new jobs. The chocolate processing facility, slated to open in spring 2023, will make chocolate for candies including Crunch, 100Grand, and Raisinets.
The newly announced expansion will be the first time Kinder products are made in North America. Construction is slated to begin this fall, and the Kinder line will be operational in 2024.
"Being able to make Kinder Bueno right here in North America will help us build on our tremendous momentum and continue meeting consumer demand," Catherine Bertrac, senior vice president of marketing for Kinder at Ferrero North America said in a statement.
Both of these expansions have been announced since Ferrero named Todd Siwak to the position of president and chief business officer of Ferrero North America. Siwak, who had been the president and CEO of the confectioner's Ferrera division, was tasked with transitioning Ferrero North America from operating as its own distinct area instead of an international division of the Europe-based company.
© All rights reserved