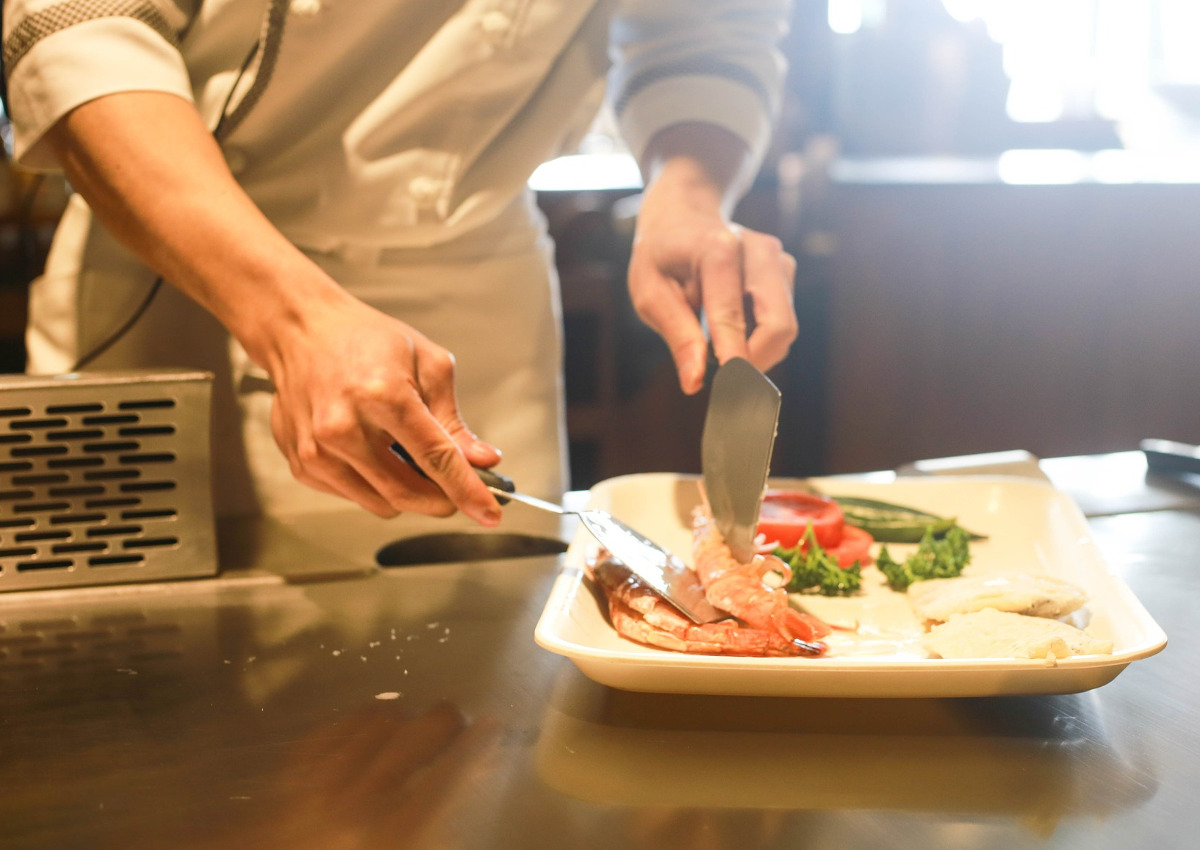 Italian restaurants are ambassadors of the Italian lifestyle in the world, and also a vehicle for knowledge and promotion of Italian gastronomic excellence. This is why the Italian Trade Agency (ITA) and Fipe-Confcommercio (the Italian Federation of Public Places) have decided to collaborate in order to enhance Italian restaurants and their promotional role abroad.
The initiative, presented in Milan on the occasion of the Host trade show, has as its main goal to tell the story of the ability with which chefs transform excellent F&B products, expression of the territory and regional traditions, into dishes that become a real experience of Made in Italy food all over the world. Five of these chefs are the testimonials of the project. Massimiliano Alajmo, Silvia Baracchi, Herbert Hintner, Claudio Sadler, and Giuseppe Santoro will be the protagonists of promotional activities in France, the United States, Germany, Russia, and the UK. Events, trade shows, and video clips will be promoted during the week of Italian cuisine in the world.
The "Made in Italy brand" is a guarantee of quality and often generates clumsy attempts at imitation. A path of valorization is, therefore, extremely opportune, also considering the risks generated by the Italian-sounding phenomenon.
Discover the authentic Italian F&B on the Italianfood.net platform
"The Italian Trade Agency has always been committed to supporting promotional projects for the 'Made in Italy' agri-food sector," says Roberto Luongo, General Manager of ITA. "The aim of this project is to raise awareness among foreign customers about the wholesomeness and genuineness of Italian food products, which they will be able to enjoy at the authentic Italian restaurants and large foreign organized distribution chains with which we have made agreements in recent months. Despite the pandemic crisis, Italian food exports grew by +10.42% in the first half of 2021 compared to the same period in 2020," Luongo says.
There are 2,218 certified Italian restaurants in 60 countries, in 451 different cities, for a total of 250,875 seats per meal
ITALIAN RESTAURANTS ABROAD
The network of Italian restaurants in the world can count on 2,218 certified restaurants in 60 countries, in 451 different cities, for a total of 250,875 seats per meal. About 33% are concentrated in EU countries, 23.3% in Asia and Oceania, almost 30% in North America, about 13% in Latin America, and the remaining 10% in Africa, the Middle East, and non-EU countries. These restaurants cover the entirety of regional gastronomic offerings. About 77% offer not only a restaurant service but also the sale of typical Italian products. Many Italian restaurateurs try to keep up to date. Almost all (92%) return to Italy at least once a year, and many of them take the opportunity to visit Italian restaurants and food producers (in 75% and 68% of cases, respectively).
© All rights reserved