In the first half of 2022, sales of Prosecco DOC wine grew by +35.8 percent compared to the same period in 2021. Following this positive backdrop, Prosecco Wine Week Japan is in full swing, with the Italian sparkling wine's protection Consortium leading a busy calendar of events.
These events include masterclasses, talks, walk-around tastings, promotions in restaurants and shopping malls, as well as campaigns with billboards and signage posters in subway stations, train stations, and commercial facilities in Japan's most vibrant and populous cities: Tokyo, Sapporo, and Kyoto.
The video campaign was particularly effective, thanks to the airing of films dedicated to the popular sparkling wine from the Veneto and Friuli regions. Videos were aired as early as last October 8 on the big screens of Shibuya Crossing, one of the most recognizable and crowded places in Tokyo.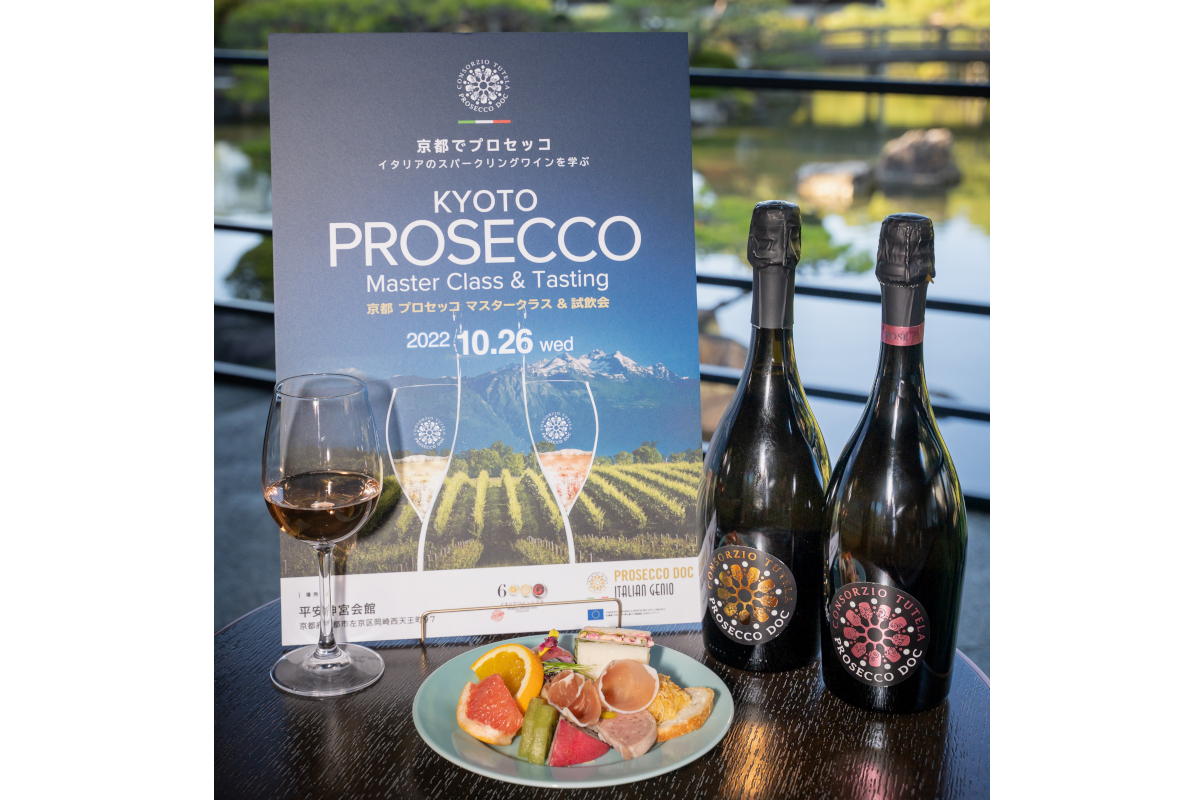 As many as 41 restaurants are involved in the week-long promotion of Prosecco DOC as part of Resto Week Japan. For capillary communication throughout the territory with digital signage in commercial facilities and onboard trains, the Consortium used the penetration force of Tokyu Group, a company originally linked to the railways developed in southwest Tokyo that currently operates commercial facilities, supermarket chains, and hotels.
During the initiative, thanks to the intervention of the Italian Trade Agency (ITA) Tokyo in some Japanese mass market retail groups, promotions of Prosecco DOC are going on.
Discover authentic Italian sparkling wine on the Italianfood.net platform
THE PROMOTION WEEK AGENDA
The initiative was enriched on Monday, October 24, by a newly conceived event: the "Pink Party by Prosecco DOC and Gambero Rosso" organized at Cé La Vi in Tokyo. It was a networking moment in a convivial atmosphere, aimed at fostering better knowledge of Prosecco DOC Rosé while encouraging dialogue between producers and an audience of media, influencers, and industry professionals.
On Tuesday, October 25, at The Ritz Carlton in Tokyo, the Gambero Rosso Trebicchieri World Tour, a regular event of the Consortium's promotion in Japan, took place.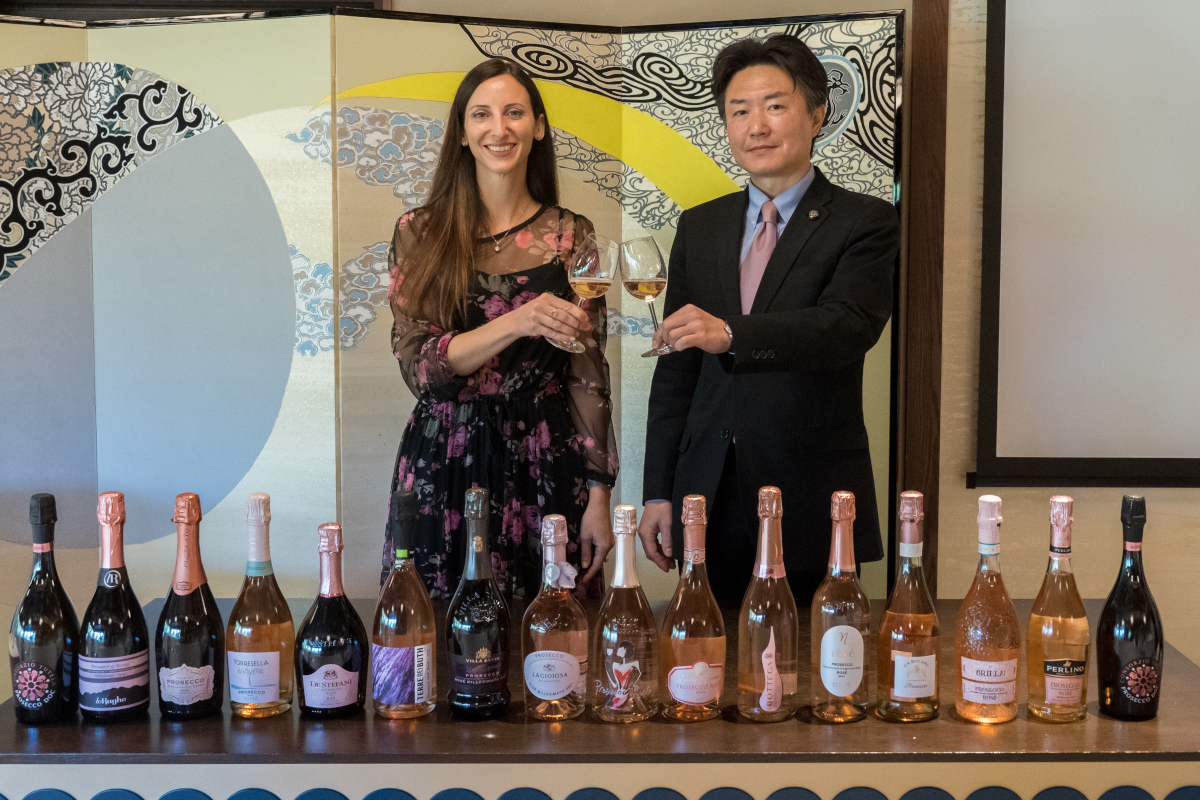 There was no shortage of high-level training organized by the Consortium during the mission, with Masterclasses curated by sommelier Akira Mizuguchi, Prosecco DOC Ambassador and Director of the Japan Sommelier Association, focusing on the theme of Prosecco DOC Rosé, entitled "Drink Pink: The art of making Prosecco DOC Rosé," followed by Walk Around Tastings in Kyoto and Sapporo.
Today, "The Prosecco DOC lifestyle drinks & talks", an event dedicated to sparkling wine as an emblem of the Italian lifestyle in the world, will be staged at LIFORK in Tokyo. The event, organized in collaboration with ICCJ, will feature actors Watanabe Saori and Matteo from NHK TV's "Italian for Traveling" show as speakers, while Deejay Claudio Cuomo's music will enliven the evening actively engaging an audience of potential Prosecco DOC drinkers. Micro-influencer involvement and collaboration with iconic Italian partners (Vespa, Baci Perugina, and FLOS) are also planned for co-marketing activities.
The Prosecco DOC Consortium will also be present, involving the various brands adhering to the initiative, in some radio shows such as The Nite, a music program aired Monday through Friday; Yappari Italiazuki, a program/talk dedicated to those who love Italian culture and lifestyle, aired every Wednesday; Reset, a program/talk dedicated mainly to women between the ages of 30 and 50, aired every Saturday.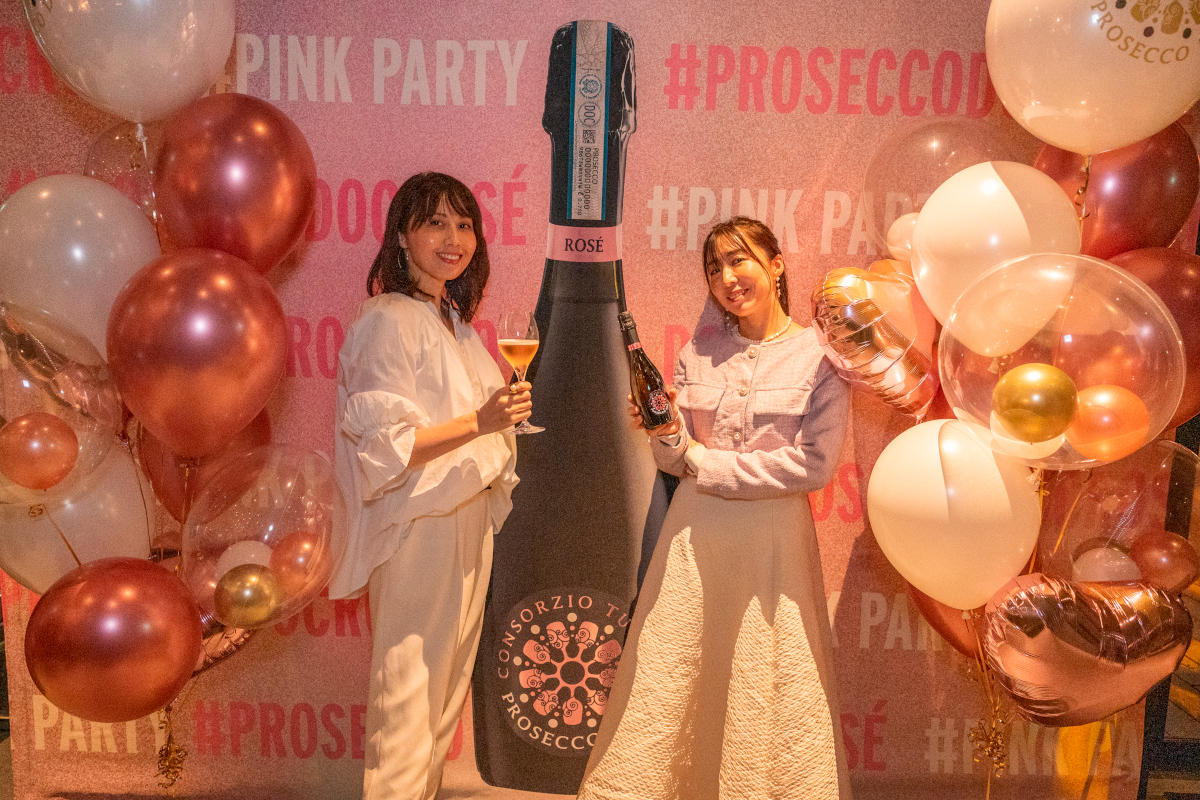 Prosecco DOC will then accompany a concert for 400 guests dedicated to Luciano Pavarotti organized by the Italian Cultural Institute of Tokyo.
The mission will ideally end on October 30 in Tokyo with a party at Chef Ochiai's La Bettola restaurant. A leading figure in Italian cuisine in Japan, he chose Prosecco DOC to toast his birthday. However, activities will continue in November with ACCI GUSTO, the only trade show in Japan entirely specialized in the Italian food and agriculture sector (November 1 and 2, in Tokyo).
The following Consortium member companies have joined: Bottega, Botter, Ca' Bolani, Ca' di Rajo, Cantina Pizzolato, Cielo e Terra, De Stefani, La Gioiosa, La Marca, Le Contesse, Le Rughe, Mionetto, Moletto, Perlino, Ruggeri, Tenuta Sant'Anna, Terre dei Buth, Torresella, Valdo, Villa Sandi, Viticoltori Ponte, e Zonin.
Click here to discover the Prosecco PDO Consortium member wineries
© All rights reserved