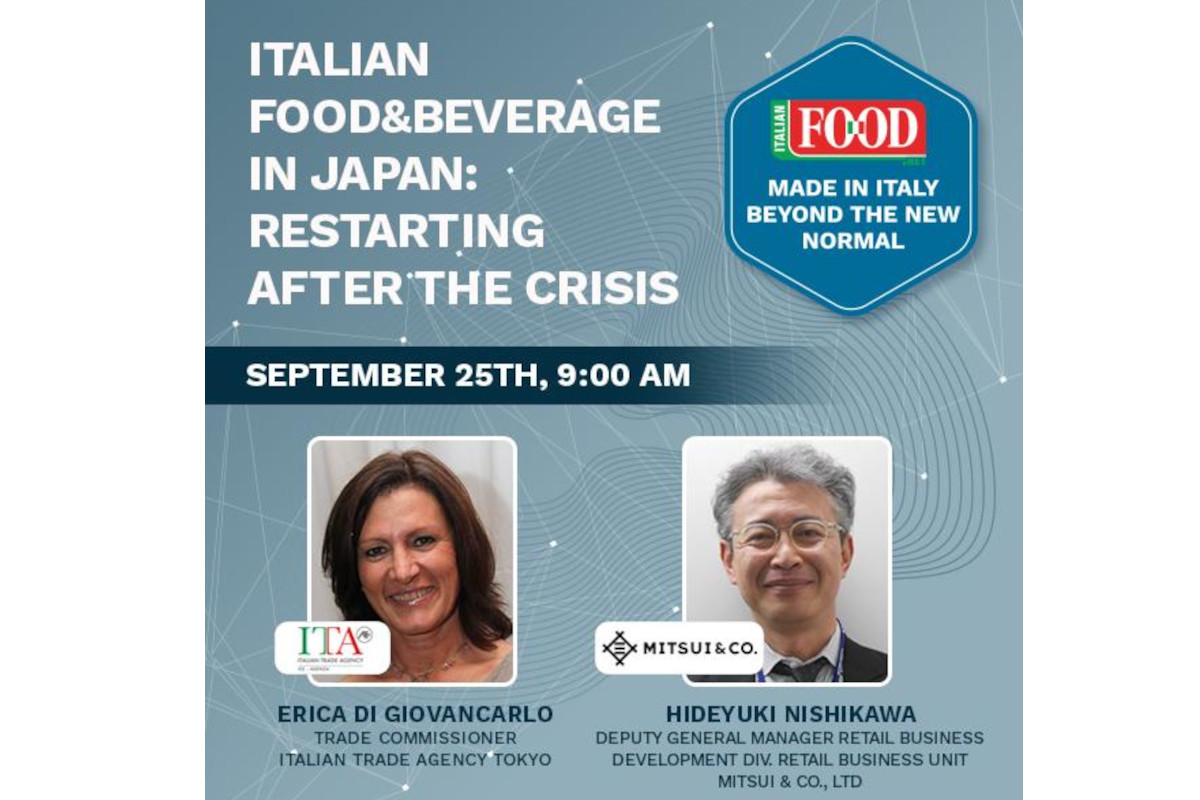 With a value of over 57 billion euros, Japan is the fifth largest market in the world for imports of food products. In order to discuss the approach of Italian food to the Japanese market in the post-Covid age, Italianfood.net is organizing a new meeting of the "Made in Italy beyond the new normal" webinar series (on Friday 25 September, at 9 am) with the following speakers:
Erica Di Giovancarlo – Trade Commissioner, Italian Trade Agency Tokyo
Hideyuki Nishikawa – Mitsui Co., Ltd., Japan-based Food Distributor, specialising in wholesale, import & export
The debate will focus on:
The new business opportunities for authentic made in Italy products in Retail, Horeca and Online channels;
Free trade agreement: the effects of EPA on Italian F&B exports;
Consumers' behaviour after Covid: the latest trends in the Japanese market
THE POTENTIAL OF ITALIAN F&B IN JAPAN
Italy is not one of Japan's main suppliers, weighing just 1.5%, however, Italian food and beverage are highly appreciated and sales are growing. In the last decade, imports of Italian wine in Japan has grown at an average annual rate (CAGR) of 4%, cheese at 5.9% and olive oil at 7.5%. The USA, Australia, and Asian countries are the main competitors. Thanks to the free trade agreement between the EU and Japan in force since February, Italian products, especially PDOs and PGIs denominations, are more and more competitive thanks to the reduction of duties and non-tariff barriers.
CLICK HERE FOR FURTHER INFORMATION
© All rights reserved