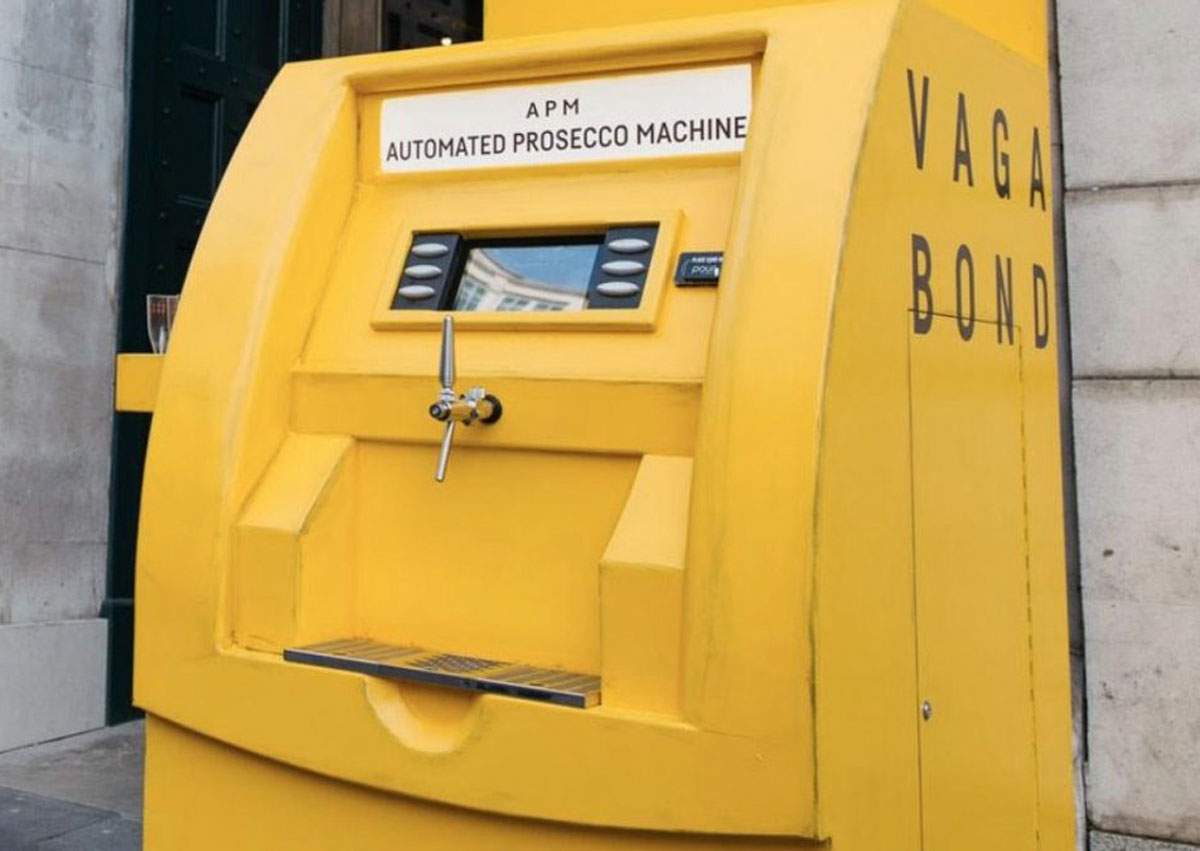 Its shape resembles that of an ATM, but instead of being grey it is a bright yellow, the shade most often associated with sparkling wines. In fact, APM is nothing more than a Prosecco vending machine in the middle of London, confirming the passion that the English have long had for Italian sparkling wines.
The acronym stands for 'Automatic prosecco machine', an idea coming from a chain of wine shops in London, Vagabond Wines, which can boast 8 stores throughout the city. This machine has been installed in Glouchester Street near Victoria Station, where until recently a canonical ATM machine of a bank branch was installed, as reported by Forbes magazine.
'APM will become very popular, come and visit us!'. With this claim, the chain of wine bars and wine shops launched the novelty on its social channels.
PROSECCO CONSORTIUM COMPLAINS
It's a pity that, according to the Prosecco PDO protection Consortium, the dispenser in London is completely unlawful. The president of the Prosecco protection Consortium, Stefano Zanette, said: "This is clearly a fraud against English consumers, as well as a serious damage to the image of our Protected Denomination of Origin. The first report to the British authorities, made by our offices, dates back to the middle of last week" when the Consortium received news of this opening.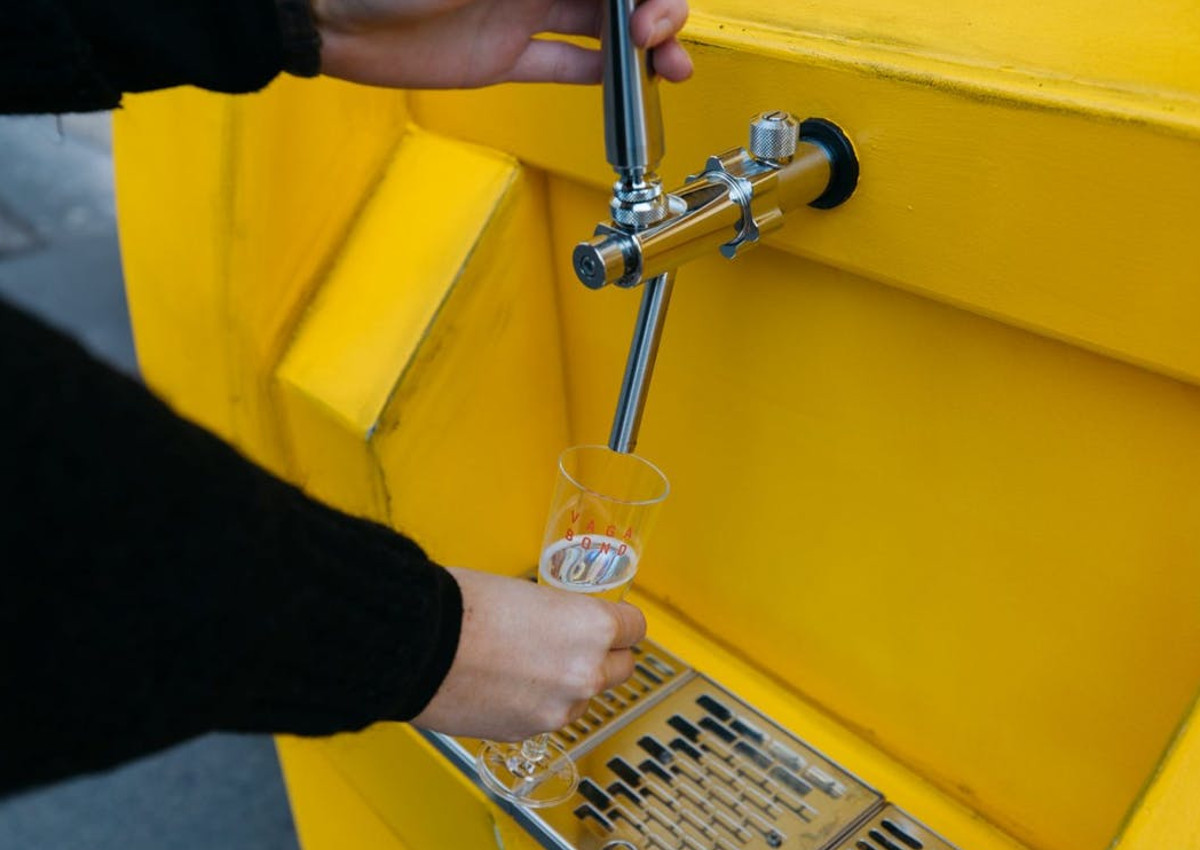 The Consortium also complained about "the illegitimate reference to the Prosecco denomination that appeared on the London dispenser. On this occasion, the Consortium reiterates that it will take action in all locations against anyone, in Italy and abroad, who continues to supply wine on tap selling it as 'Prosecco', which is not allowed in any way by the regulations in force."
Following a direct meeting between the owner of the wine bar and representatives of the Consortium Vagabond Wines decided to remove the "bubbles bank ".
PROSECCO EXPORTS
In 2019, Prosecco PDO was confirmed once again as the pivot of Italian wine global exports. Considering the period January-October, in 2019 the exports of the Italian sparkling wine from Veneto in the world grew by 17.6%, for a value of 870.3 million euros compared to the same period in 2018 according to Wine Monitor-Nomisma processing on Customs data. The top markets were still France (+42.2% – 45.3 million euros), the United States (+41.4% – 243.2 million) and the UK (+0.4% – 260.9 million).
© All rights reserved