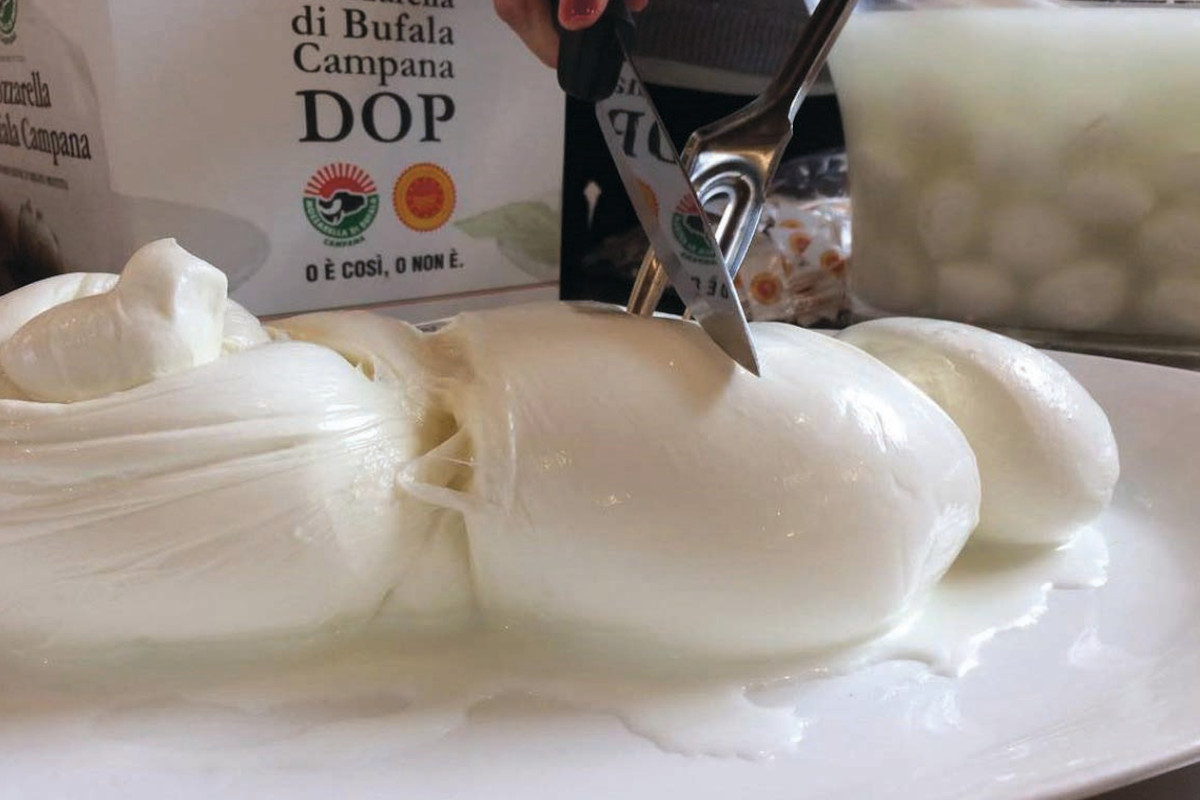 Italian cheeses are imposing themselves on the world dairy market thanks to their quality and versatility, which allow for various uses both at the table and in the kitchen. Data released by Clal, an Italian consulting firm active in the sector, about exports in the first half of this year show growth in volume (+14.1 percent) and value (+21.7 percent), with unit prices rising +6.6 percent (to €7.29/kg).
EU countries absorb 70 percent of the market share, with France remaining by far the top destination country. In fact, 65,291 tons of Italian cheese were sold in France in the first half of this year (+15.7 percent), compared to 37,300 tons shipped to Germany, Italy's second commercial destination.
Discover authentic Italian cheeses on the Italianfood.net platform
After a rather uncertain post-Brexit phase, trade between Italy and the UK has also picked up, with 25,827 tons of Italian cheeses imported in the first seven months of 2022, up +21.4 percent compared to the same period in 2021.
NON-EU COUNTRIES: THE USA
Italian cheeses are also making their mark outside the European continent. In August 2022, for example, the United States imported 4,236 tons of cheese from Italy (up +38.5 percent from August 2021), whose market share thus rose to 22 percent of the total cheese imported from the USA in the first eight months of 2022.
AUSTRALIA
The dairy market in Australia also speaks Italian. In August, cheese imports increased on a trend basis by +28.9% in volume and +38.6% in value. Thanks to +90.3% growth in August alone, Italy now accounts for 8% of total Australian cheese purchases by volume.
JAPAN
The same applies to Japan, where the performance of Italian cheeses is even more striking. Against a backdrop of declining imports in the first eight months of 2022 compared to the same period in 2021 (-4.3 percent cheese purchases from abroad, -11.3 percent imports from the EU alone), Italy has gained further ground with sales up +8 percent compared to the January-August 2021 period. This confirms that, when having to choose where to buy, Japanese consumers' very careful search for quality holds Made in Italy in high regard.
© All rights reserved