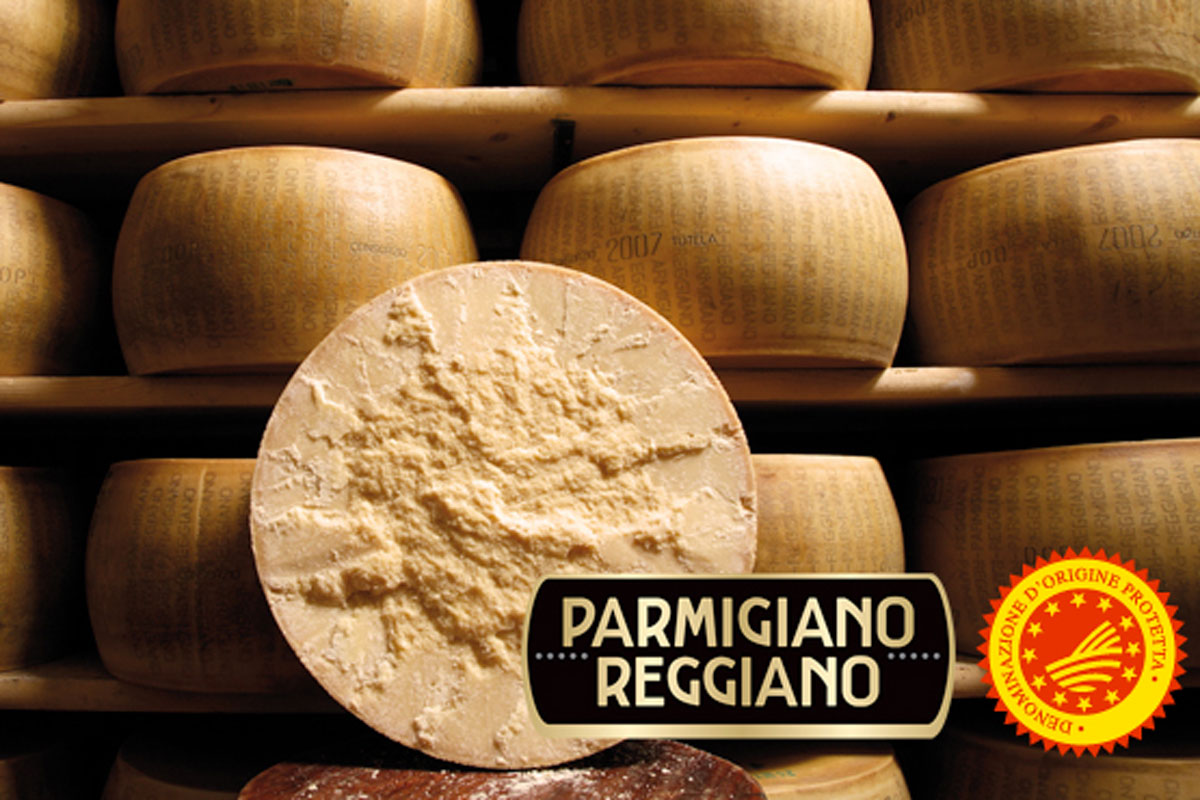 The Consortium for the protection of Parmigiano Reggiano PDO is increasingly focusing on the diversification of product maturation and, consequently, on premium productions. In December 2019, to support the development of the long maturation market segment, the "40 months" Premium Project was launched, introducing a specific quality selection to guarantee consumers and helping dairies that decided to join the initiative.
As many as 57 dairies have undertaken to bring more than 34,000 cheese wheels produced in 2019 to 40 months of aging, and other 35 dairies have already assigned more than 15,000 wheels of their 2020 production to long aging. During the last general assembly of Consortium members, membership was reopened for the 2021 production for a maximum of 50,000 wheels and it was proposed to give continuity to the 40 months also in 2022.
Click here to discover the authentic Parmigiano Reggiano PDO and other Italian seasoned cheeses on the Italianfood.net platform
PITTI TASTE 2022
Parmigiano Reggiano PDO will be the protagonist at the fifteenth edition of Pitti Taste, the exhibition dedicated to excellence in taste, Italian lifestyle, and table design, which will be held from 26 to 28 March 2022 at the Fortezza da Basso in Florence.
The "king of cheeses'" Consortium has taken the meaning of the slogan of the 2002 edition – Taste the Unexpected – dedicating its stand (number O 5, located in the Central Pavilion on the attic floor) to the 40 months Parmigiano Reggiano PDO.
ALL THE GOOD OF LONG MATURATION PARMIGIANO REGGIANO PDO
Long aging is also a source of selenium and chromium. Selenium is a micronutrient that contributes to normal immune system function, protection of cells from oxidative stress, normal thyroid function, and maintenance of normal nails and hair. Chromium contributes to normal macronutrient metabolism and maintenance of normal blood glucose levels.
"To stand out from competitors, it is essential to highlight the values and peculiarities of your product," – says Nicola Bertinelli, President of the Consortium. "That is why we focused on the 40 months Project, emphasizing that Parmigiano Reggiano PDO, unlike other cheeses, can reach long maturations giving the palate unique sensations, maintaining a perfect balance of flavors, and ensuring an unmistakable touch to dishes".
Products with long aging are very appreciated in the world of haute cuisine. In fact, Parmigiano Reggiano PDO is among the foods richest in "umami", that savory and pleasant taste that tickles the taste buds and makes the sensory experience unforgettable. From Carlo Cracco to Massimo Bottura, passing by Riccardo Monco, many starred chefs appreciate the complexity and organoleptic characteristics of Parmigiano Reggiano PDO aged 40 months and more.
© All rights reserved