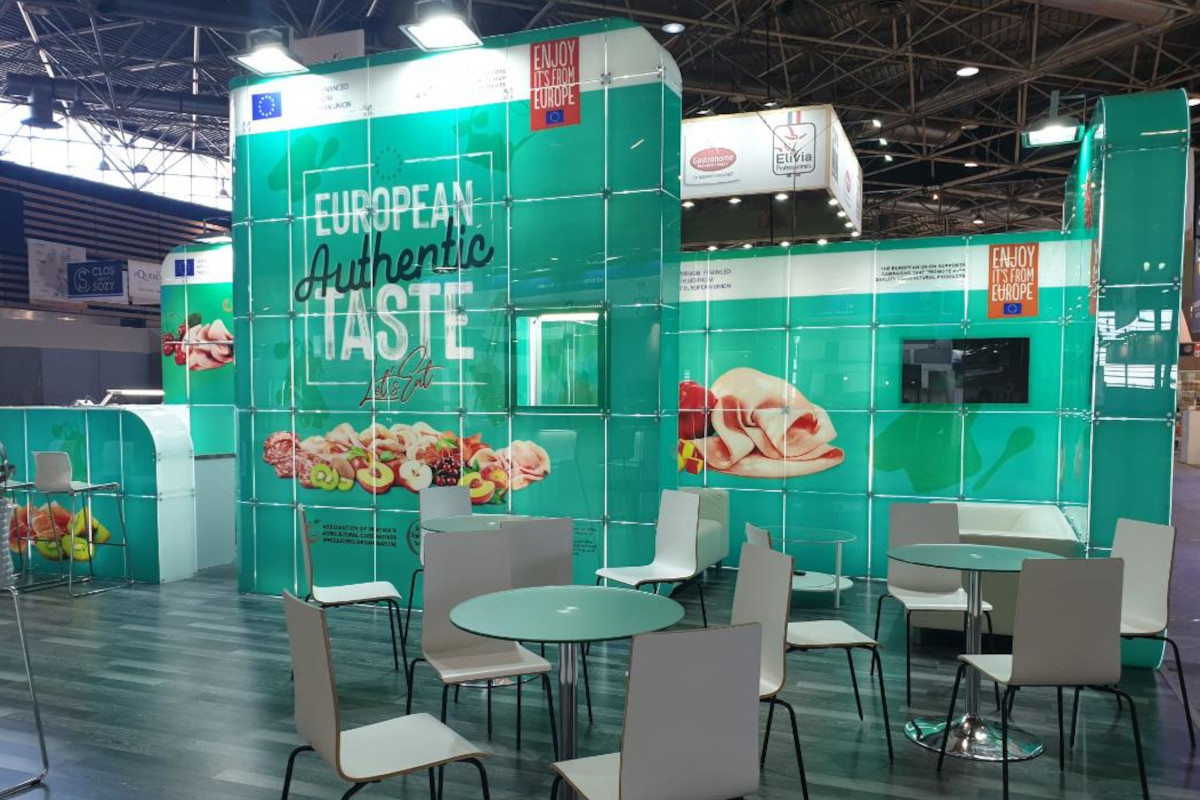 The "Let's EAT – European Authentic Taste" project, led and implemented by IVSI – Istituto Valorizzazione Salumi Italiani (Italian cured meats valorization institute) together with the Greek fruit association ASIAC (Association of Imathia's Agricultural Cooperatives), will participate in SIAL 2022 from October 15 to 19.
In the international food trade show that brings together all agribusiness operators in Paris, the program will have a customized booth (Hall 6, Stand A124) entirely dedicated to the promotion and enhancement of Italian cured meats and Greek fruits. Visitors will have the opportunity to learn more about the quality of these products in detail, thanks to the presence of experts, but also to taste them in tasty pairings, as well as receive promotional material for the campaign.
ITALIAN CURED MEATS EXPORT DATA
The fair is an ideal opportunity to present Italian cured meats in a business context, attended by operators from all over Europe, at a time when exports have begun to recover after the pandemic years. According to Istat data, in the first six months of 2022 export sales of Italian cured meats reached 95,006 tons (+4.1 percent compared to the same period in 2021), equivalent to a turnover of 925.6 million euros (+9.5 percent).
Among the European destination markets, France stands out with growing +11 percent in volume, or 16,883 tons, and +15.7 percent in value, for 166 million euros. Now it is the top destination market in volume, ahead of Germany. Leading the preferences of the French are cured raw hams, cooked hams, mortadella, and frankfurters. All major categories of cured meats, however, showed robust growth in both volume and value in the period considered.
PROMOTIONAL ACTIVITIES
Participation in SIAL 2022 is one of many initiatives of the Let's EAT project in France, which has already engaged Italian cured meats and Greek fruit in the Restaurant weeks – four weeks of promoting this pairing in 10 Parisian restaurants – and at the Omnivore Festival held in mid-September.
© All rights reserved