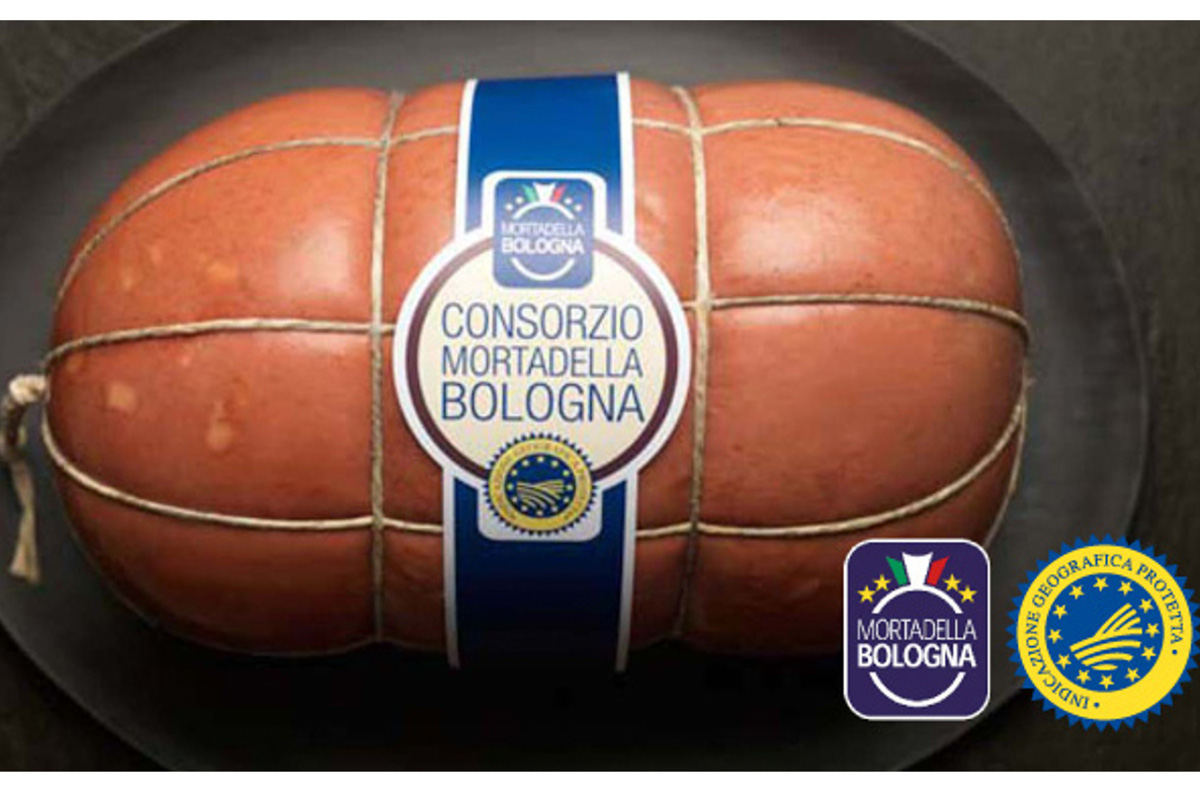 The path to enhancing the value of Mortadella Bologna PGI passes through a new revision of the product specification, which was recently approved. The changes proposed by the protection Consortium in 2021 have been approved by the European Union last June 9. The changes in the latest version, therefore, aim to adapt the cured meat to the new eating styles of consumers, as well as to the technological evolution of companies.
Discover authentic charcuterie from Emilia-Romagna on the Italianfood.net platform
"Among the main changes," – says Guido Veroni, President, Consortium for the protection of Mortadella Bologna PGI – "there is the introduction of the maximum salt content to 2.8 percent, an increase of the minimum protein content to 14.5 percent, and the ban on the use of polyphosphates, processing aids, and substances with coloring effects. The goal is to obtain an even simpler and more natural recipe."
The new specification sets a minimum 3% weight drop value that the product must have during the cooking process and subsequent cooling. Which formalizes the use of casings permeable to water vapor. It also sets a maximum limit of 0.3 percent of natural flavorings that can be used in the preparation of the mixture.
PROTEIN CONTENT INCREASES
Another important measure concerns the change in the total protein value, which rises to a minimum of 14.5 percent, up from the previous 13.5 percent. The collagen-to-protein ratio also changes and is set at a maximum of 0.18 from the previous 0.20.
THE MAXIMUM VALUE OF SALT
For the first time, the specifications also include a maximum value of salt allowed in the finished product, which must not exceed the limit of 2.8 percent. The Consortium itself considers this a decision of utmost importance, as it is unprecedented and strongly oriented toward an improvement in the quality of Mortadella Bologna PGI. At the same time, it can satisfy one of the main health demands regarding cured meats.
© All rights reserved