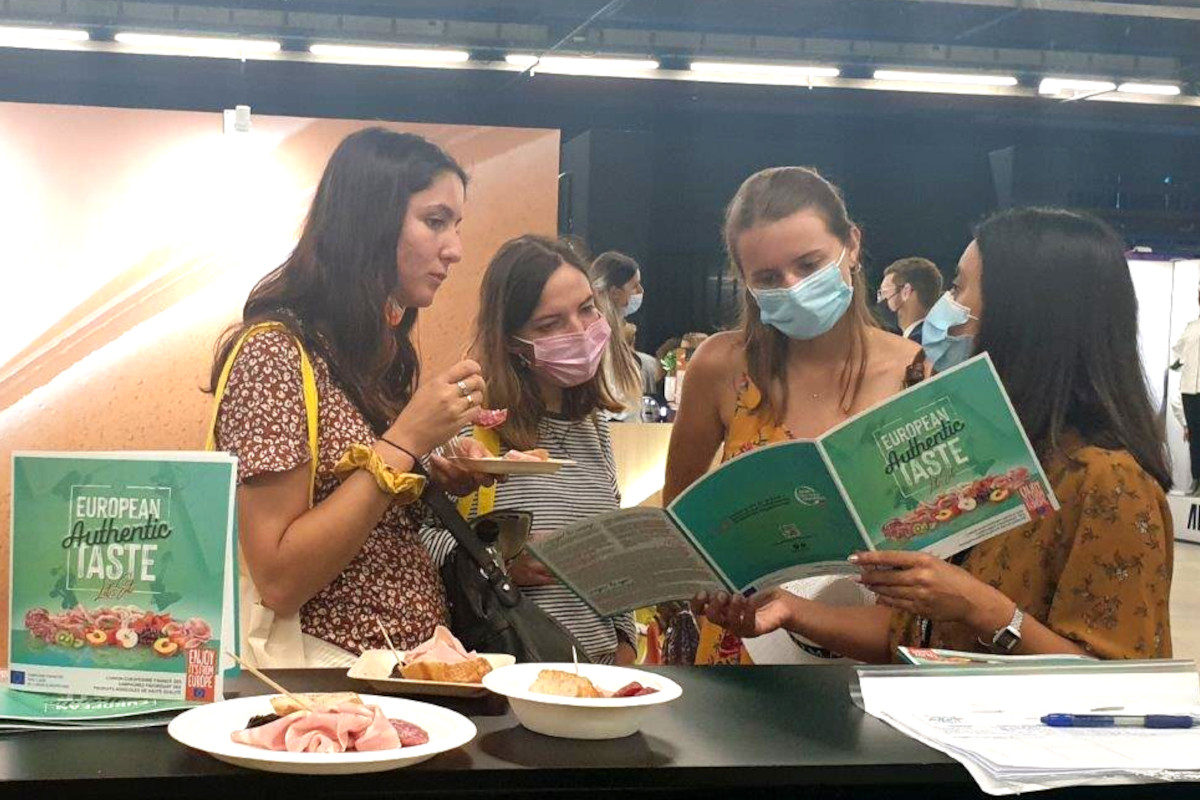 The French have always been great admirers of Italy as well as of its typical cold cuts. In recent years, in fact, France is the second market for Italian charcuterie exports, right after Germany. The figures for the first five months of 2021 also confirm this trend. Sales of Italian cold cuts in France increased by + 12% in volume and + 6.4% in value.
Therefore, the excellent reception that the Istituto Valorizzazione Salumi Italiani (IVSI – Institute for the valorization of Italian Salumi) received in Paris from 11 to 13 September at "Omnivore Paris", the international gastronomic festival that celebrates cuisine by bringing together the best protagonists of "jeune" and international French cuisine, was not surprising. The initiative coincided with the debut of the promotional activities dedicated to foreign markets related to the "Let's Eat – European Authentic Taste" project. It started in April 2021 and sees Italian cold cuts and Greek fruit as protagonists.
Discover the authentic Italian cold cuts and meat products at the Italianfood.net platform
"Omnivore Paris was a good debut for the 'Let's Eat' campaign, which was able to present itself to a particularly qualified audience interested in discovering quality products from other countries" – said Monica Malavasi, director of IVSI.
THE ITALIAN COLD CUTS AT OMNIVORE PARIS
Participation in Omnivore Paris was an ideal opportunity to establish a dialogue with the players in the sector. From chefs and journalists to restaurateurs and foodies, the debut of 'Let's Eat' proved to be highly effective, generating numerous opportunities to meet and discuss with qualified and interested people. "Many French visitors appreciated both the aromas and the flavor of Italian cured meats, being surprised by the combinations with fruit. Above all, Mortadella Bologna PGI with kiwi, Pancetta Piacentina PDO with peach, and Salame Cacciatore PDO with apple. These pairings enhanced the organoleptic characteristics of every single cold cut" – said Malavasi.
THE NEXT STOPS
The events continue from 23 to 27 September with participation in Sirha 2021, the biennial fair that brings together the catering industry in Lyon and is the ideal opportunity to promote the pairing of cured meats and fruit. In November, in Belgium, 'Let's Eat' will attend the Horeca Expo, the largest Belgian trade show for the catering sector.
© All rights reserved