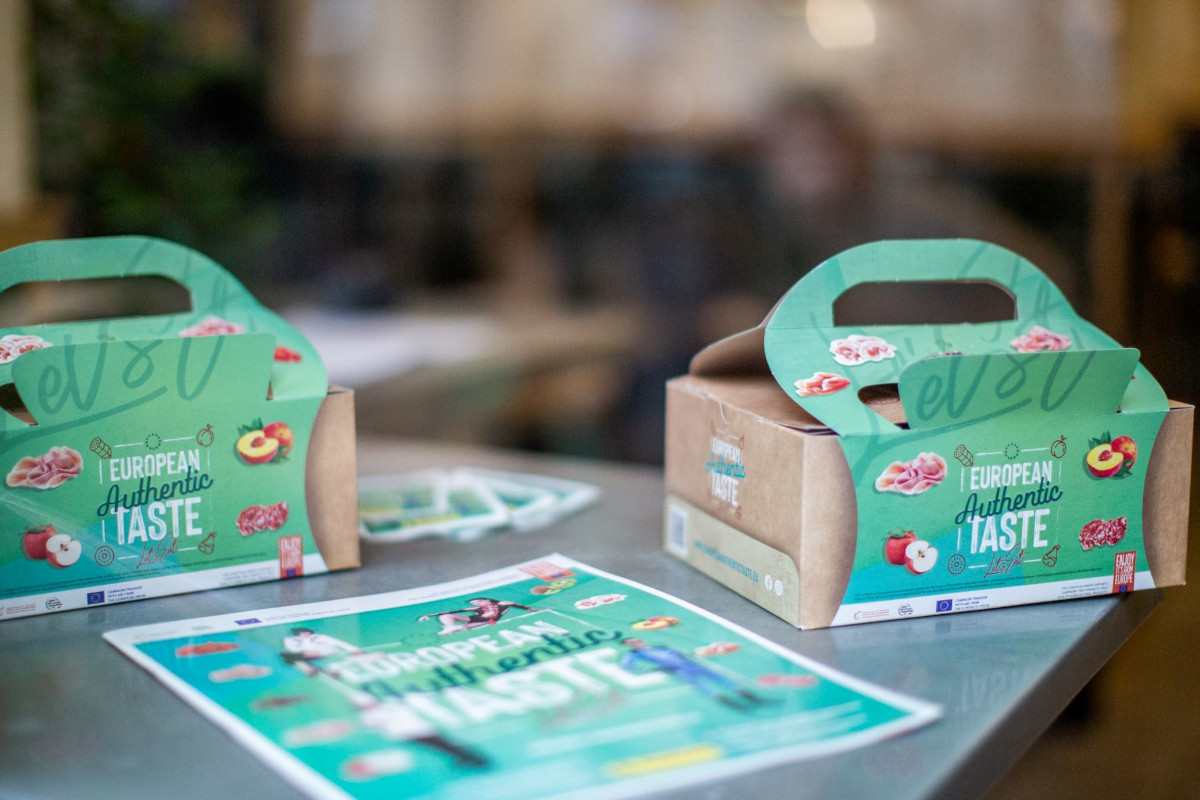 From November 29th to December 19th, the Restaurant Weeks are on display within the project Let's EAT – European Authentic Taste. The initiative is promoted by the Istituto Valorizzazione Salumi Italiani (IVSI) and ASIAC – the Association formed by the eight largest organizations of Greek fruit producers, in collaboration with the Italian Association of the Ambassadors of Taste.
The Let's EAT – European Authentic Taste project is taking place in 10 carefully selected restaurants and pizzerias throughout Italy. The project includes a tasting of Italian cured meats and Greek fruit, both natural and cooked.
Discover the authentic Italian charcuterie and meat on the Italianfood.net platform
Inside the restaurants and pizzerias, customers will receive a fun and colorful album of Panini Group stickers where the cold cuts and fruit are accompanied by portraits of the four Ambassadors of the project, chosen as testimonials of Let's EAT for their philosophy of life full of style and energy. They are Carlo Cracco (chef and TV personality), Matteo Eydallin (Ski Mountaineering World Champion), Paola Fraschini (World Champion in artistic roller skating), and Tanya Gervasi (model and food blogger). The restaurants' customers will also receive a foodie bag containing a sample of cold cuts and fruit; a way to continue the journey of flavors at home.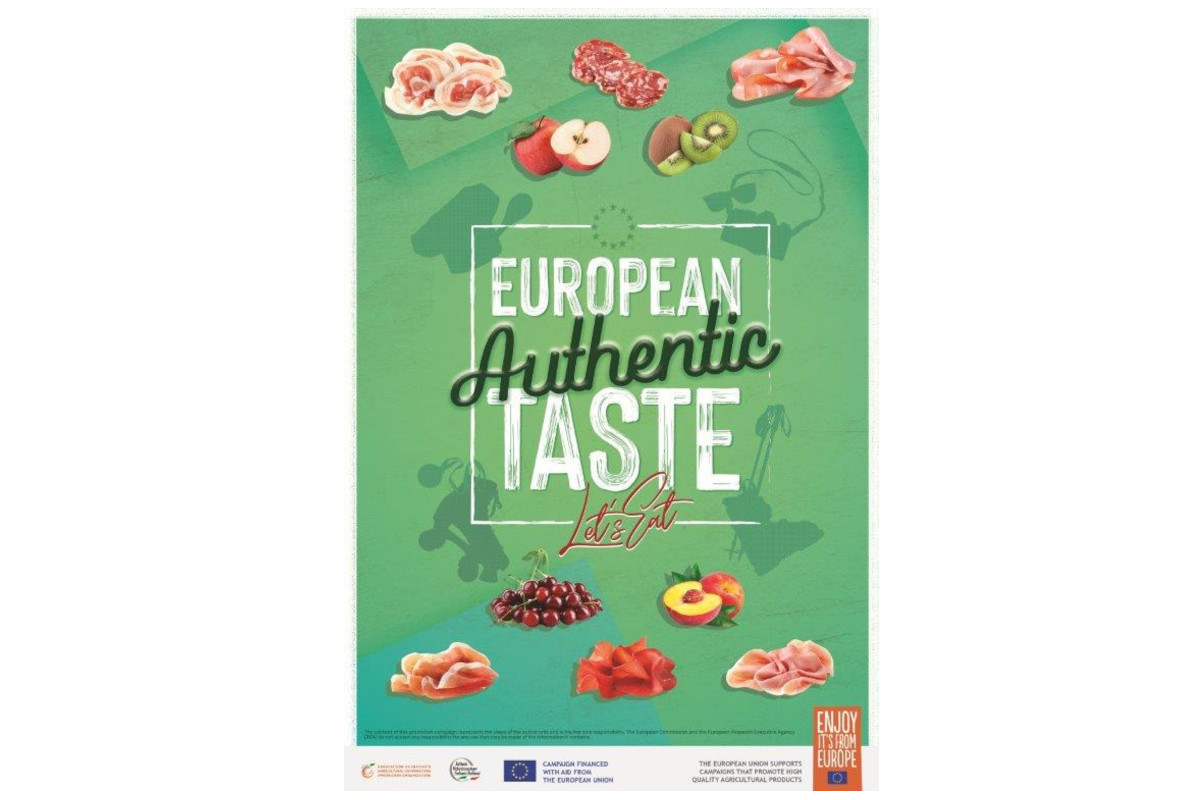 LET'S EAT – EUROPEAN AUTHENTIC TASTE PROJECT
"The Let's Eat – European Authentic Taste project aims to improve the level of knowledge of these products of excellence. This unique gastronomic heritage should be protected, enhanced, and promoted as a symbol of the Mediterranean Diet," says IVSI Director Monica Malavasi. "We have the ambitious goal of reaching thousands of consumers through Restaurant Weeks, having on our side the wisdom of chefs and the goodness of our cured meats and fruits."
Consumers inside the restaurants and pizzerias will be able to taste a Let's EAT dish. It will be different for everyone, as each Ambassador of Taste has created an exclusive recipe according to their own culinary tradition and sensibility.
THE PROTAGONISTS OF A JOURNEY IN TASTE
As for Italian cold cuts, the products on display are bresaola, coppa, cotechino, culatello, guanciale, mortadella, prosciutto cotto, prosciutto crudo, speck, and bacon. As for Greek fruits, most of the Ambassadors have chosen apples as the most suitable fruit to be matched with cold cuts, even though the most daring ones have also chosen cherries, peaches, and kiwis.
Marco Stabile, of the Ora d'Aria Restaurant in Florence, in his 'Pommes e pommes de terre, liquorice, and prosciutto crudo' paired raw ham and apples with flavors such as liquorice and potatoes;
Aurora Mazzucchelli, of Casa Mazzucchelli in Sasso Marconi (Bologna), proposes 'Pizza all'orzo toasted with cotechino, cauliflower cream, apple, and orange chutney';
Salvatore Salvo in his Pizzeria Salvo in Naples includes pizza with bacon and apple in his menu;
Still in Campania region, in Cetara (Salerno), at Gaetano Torrente's Al Convento Restaurant we can find 'Eliche salted zabaglione, crispy bacon and apple brunoise';
Alessandro Billi of the Osteria Billis in Tortona (Alessandria, Piedmont), proposes a very original and innovative combination of mortadella and peaches which gives life to the 'Focaccia Filante';
For mountain lovers, in Cavalese (Trento) at Alessandro Gilmozzi's Restaurant El Molin there will be the 'Tortino di mele e speck al taglio tradizionale' (apple and speck pie with a traditional cut);
Eleonora Andriolo, chef of the Acchiappagusto Restaurant in Arcugnano (Vicenza) has chosen instead culatello and cherries for the dish with the unusual name 'Su con lo spirito';
Corrado Scaglione of the Enosteria Lipen gave the name 'Let's Eat' to its pizza stuffed with bresaola and apples, while the cooked ham was the cold cut chosen by Vincenzo Butticè, of the Ristorante il Moro in Monza in his 'The Pink, parfait of cooked ham and apple';
Rome could not be left out: in his 'Coppa di testa croccante e granita di kiwi' creation, chef Luciano Monosilio chose kiwis matched with coppa and he was the only one to do so.
© All rights reserved