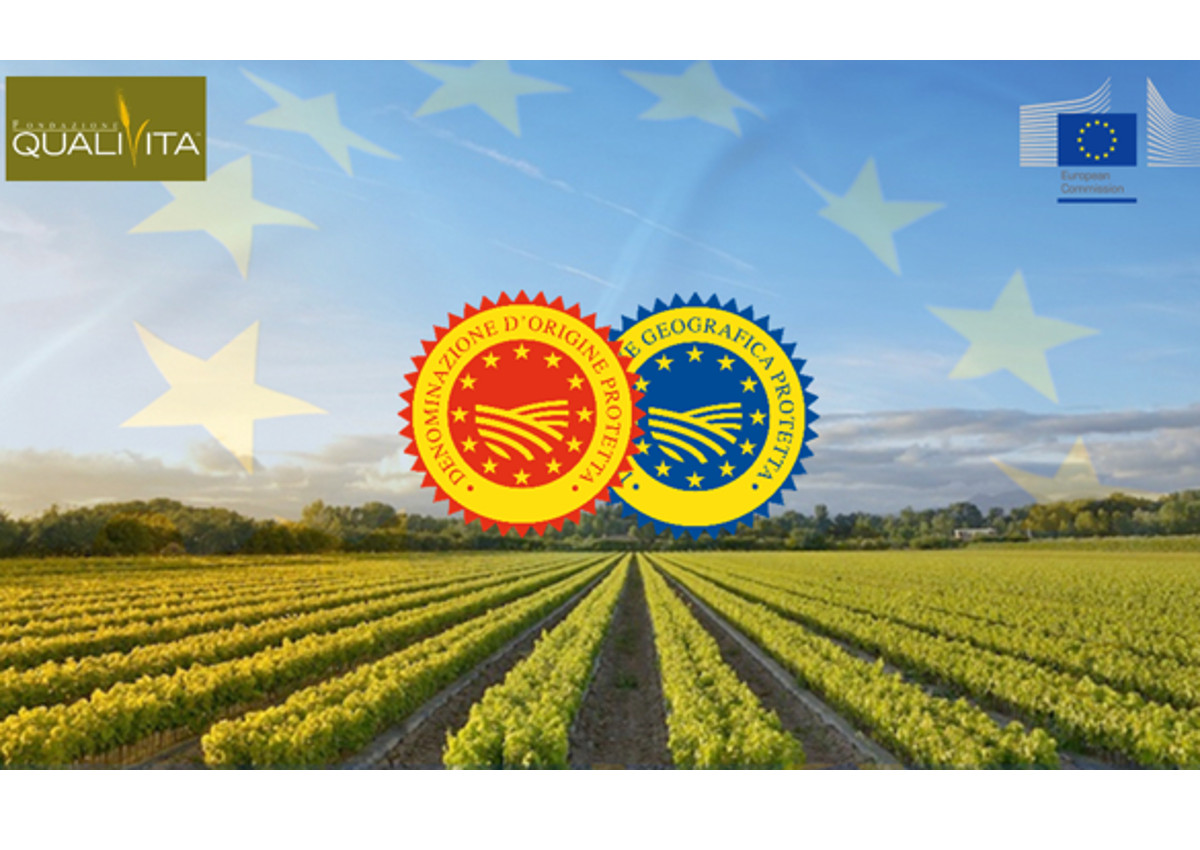 In 2020, the year characterized by the Covid-19 pandemic, the Italian PDO and PGI products confirmed their importance, all thanks to the work done by 200,000 operators and 286 Consortia for the protection of food and wine sectors. These numbers are confirmed by the analysis of the 19th Ismea- Qualivita Report. In 2020, the GIs supply chain reached 16.6 billion euros in production value (-2% in value), equal to 19% of the total turnover of the Italian food&beverage sector. Export sales are worth 9.5 billion euros (-0.1%) equal to 20% of Italian total exports in this sector.
Click here to discover the authentic Italian F&B products on the Italianfood.net platform
THE WEIGHT OF PDO, PGI PRODUCTS
On the one hand, the growth trend of the sector, uninterrupted over the last ten years, has suffered a setback. On the other hand, in a moment of extraordinary difficulty, the ability to hold on to a high-quality system spread throughout the country is confirmed.
In 2020 Italian PDO and PGI food products totaled 16.6 billion euros, equal to 19% of the total turnover of Italy's f&b sector
However, there is no lack of elements confirming a strong dynamism of the Italian Geographical Indications system, including the growing trends of categories such as pasta and bakery products. The agricultural and food sector of Geographical Indications is worth 7.3 billion euros in production, while bottled wine production is worth 9.3 billion euros.
THE IMPORTANCE OF EXPORT SALES
In 2020, exports of Italian PDO and PGI food and wine products reached a stable value on an annual basis of 9.5 billion euros (-0.1%), weighing for 20% on the Italian agri-food exports. This is an important result, with clear effects related to the pandemic on non-EU markets, whose decline is offset by a growth in exports to European destination markets.
Export sales of Italy's GIs were worth 9.5 billion euros in 2020, equal to 20% of Italian f&b total exports
The overall value is also the result of a different trend between the two sectors. Food, with 3.92 billion euros, increased the value of its exports by 1.6%, while wine, with 5.57 billion euros, fell -1.3%.
EXPORTS TO EU COUNTRIES GROW
The Italian PDO, PGI, and TSG agri-food sector involves more than 86,000 operators, 165 authorized Consortia, and 46 control bodies. In 2020 it reached 7.3 billion euros in production value (-3.8% compared to 2019), growing +29% since 2010.
Consumer value was stable at 15.2 billion euros, with an increase of +34% compared to 2010. Export sales growth continued in 2020, reaching 3.9 billion euros (+1.6%): more than doubled since 2010 (+104%). The most important markets are Germany (770 million euros), the USA (647 million), France (520), and the UK (268).
WINE EXPORTS SLOW DOWN
The Italian PDO and PGI wine sector involve over 113,000 operators, 121 authorized Consortia, and 12 control bodies. In 2020, production was 24.3 million hectoliters of bottled wine (+1.7% compared to 2019). PDO wines amount to 68% of production, PGI to 32%.
Exports reached 5.6 billion euros, down -1.3% on 2019 but with a +71% growth trend since 2010. The pandemic effects were mainly felt in non-EU markets (-4.3%), while exports to the EU grew (+4.1%) with double-digit increases in Northern European countries.
© All rights reserved