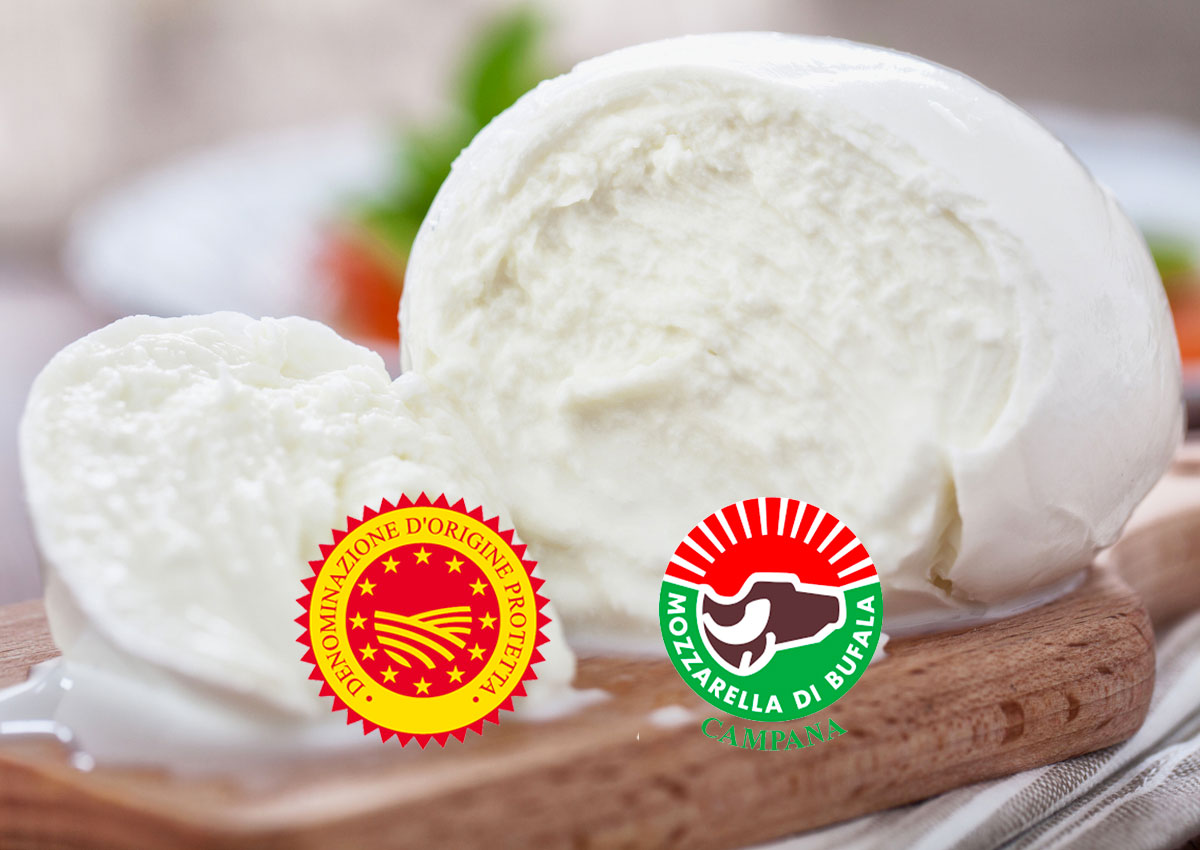 The Consortium for the protection of Mozzarella di Bufala Campana PDO has started his mission abroad. October will be dedicated to international events, starting from the Universal Exhibition in Dubai and continuing with the Anuga trade show in Cologne.
The goal is to consolidate the positive exports trend of PDO buffalo mozzarella. In 2020 exports increased by +9.7% reaching a 37% share of total production, equal to 20 thousand tons of product. France, Germany, and Spain share the export sales podium.
Click here to discover authentic Italian buffalo dairy products on Italianfood.net platform
DUBAI EXPO
The Consortium's first stop abroad is at the 2020 International Expo in Dubai, inaugurated last October 1st. Mozzarella di Bufala Campana PDO is taking part in the Afidop collective (the association of Italian PDO cheeses) together with the Consortia for the protection of Grana Padano PDO, Gorgonzola PDO, and Pecorino Romano PDO. Buffalo mozzarella is also present at M-Eating Italy, a space designed to convey the Italian food excellence.
During the six months of the Universal Exposition, a series of events will be organized that will combine tastings with cooking shows. "Consumers are asking us for further attention to the themes of quality and sustainability. We are already working on these topics, as they will allow us to conquer tomorrow's consumers all over the world," says Domenico Raimondo, president of the Mozzarella di Bufala Campana PDO's Consortium.
ANUGA 2021
At the Anuga trade show in Cologne,, the main European event for Food & Beverage, the Consortium will have a space in Hall 10.1 Stand H22-G23. Once again in a collective exhibition under the aegis of Afidop, together with 4 other Italian Consortia: Grana Padano PDO, Taleggio PDO, Asiago PDO, and Gorgonzola PDO.
During the event, the stand will host three masterclasses led by a chef, a sommelier, and a performer (Domenico Gentile, Claudia Stern, and Stefania Lettini). They will present, explain, and let people taste Mozzarella di Bufala Campana PDO and the other PDO cheeses involved.
© All rights reserved