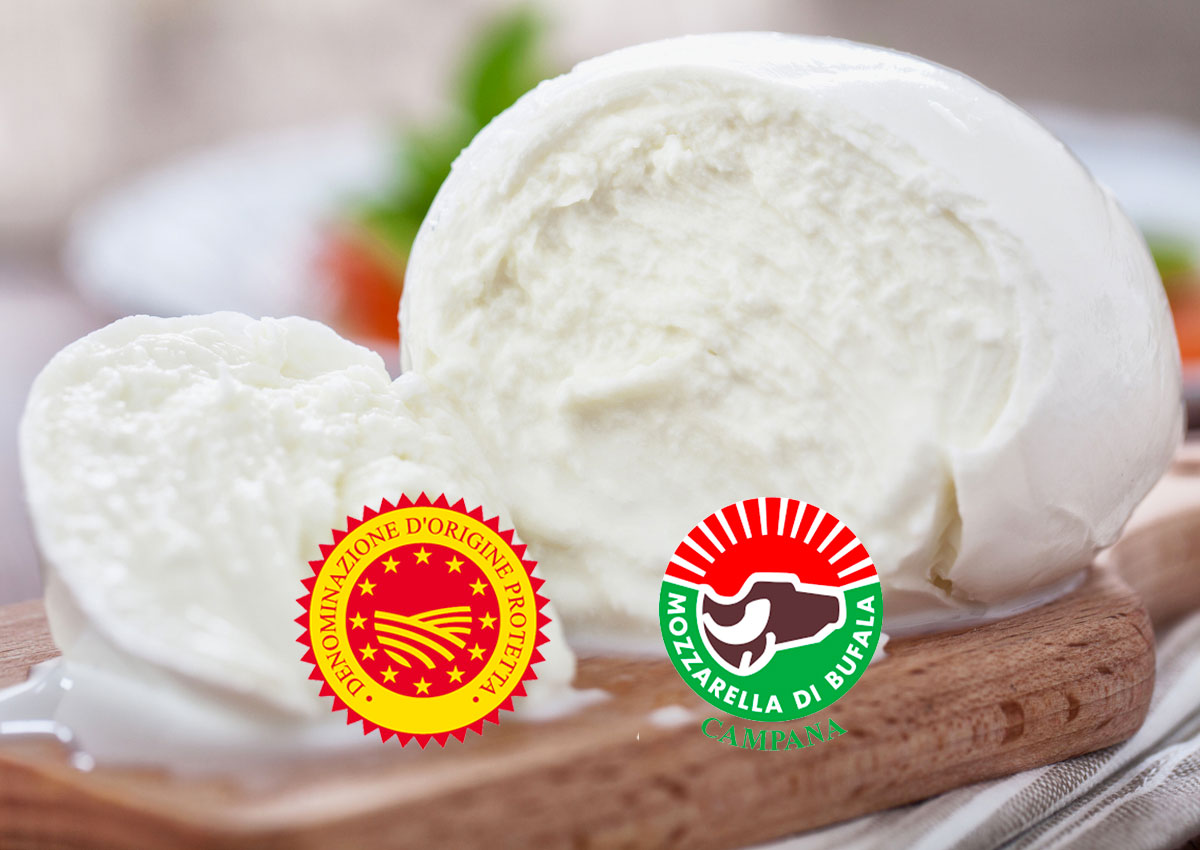 In the first quarter of 2020, despite the first effects of the Covid health crisis, exports from Southern Italy recorded a good performance (+4.4%), in sharp contrast to the average of Italian districts (-6.8%).

According to the analysis by Intesa Sanpaolo on the first quarter of 2020, exports of Italy's southern districts have been driven by the good performance of companies in Campania (+5.7%). This thanks to the double-digit exports growth recorded in the districts of the agri-food system.

The Mozzarella di Bufala Campana PDO sector grew by +19.4%, supported by the increase in exports especially to France and the United Kingdom (first and third outlet markets, respectively).
Click here to discover the authentic Italian mozzarella products on Italianfood.net platform
BUFFALO MOZZARELLA PDO, ALL THE GOOD COMES FROM EXPORTS
The performance of the food districts of Avellino (+32.5%) and Naples (+24.4%) was very good, whereas the preserves of Nocera decreased (-1.8%).

The sector of Mozzarella di Bufala Campana PDO, with a turnover of one billion and 218 million euros, produces an impact on the local economic sector equal to more than two euros for each euro of product turnover, with an impact on the GDP of the provinces of Caserta and Salerno equal to 1.4%.
© All rights reserved