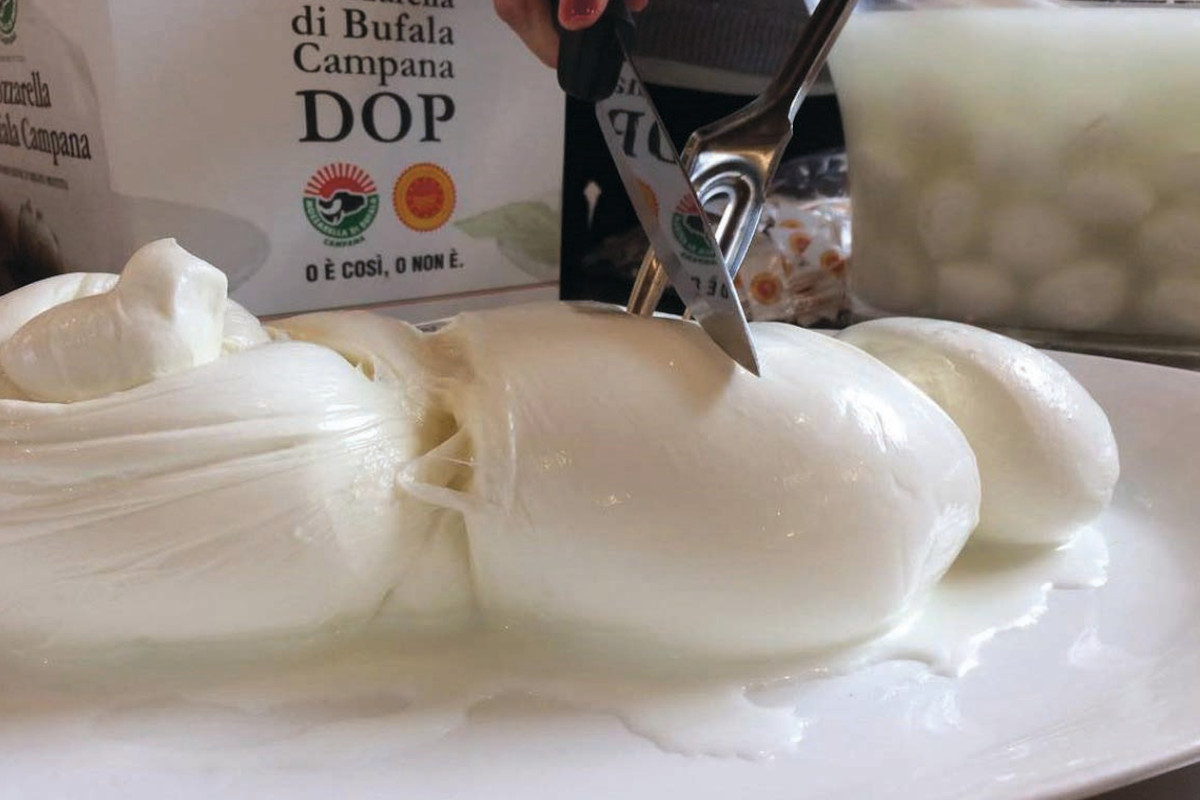 Mozzarella di Bufala Campana PDO, one of the top four Italian Geographical Indications, has shown a surge in sales over the last ten years. In fact, turnover has grown by 70% in the last ten years, reaching 430 million euros.
A key step in this process – as the Consortium for the protection of this typical Italian fresh cheese will turn 40 next July 13 – was the regulation on the traceability of buffalo milk, passed in 2014. In forty years, the processing method has not changed but innovation and improvements in logistics have allowed this product to spread to the markets.
Click here to discover authentic Italian buffalo dairy products on Italianfood.net platform
MOZZARELLA DI BUFALA CAMPANA PDO BY THE NUMBERS
In 2020, more than 50 thousand tons of Mozzarella di Bufala Campana PDO were produced and exports reached a share of 37%. Markets such as France, Germany, Spain, but also China and Japan come in the front row, and the positive effects of international protection agreements are beginning to be felt.
Today, the production of Mozzarella di Bufala campana PDO (concentrated in the provinces of Caserta and Salerno) has managed to play a leading role in the economy of the territories of origin. According to the figures of latest Ismea-Qualivita 2020 report, it represents more than half of the entire value of PDO and PGI products in Campania which, including wine, is estimated at 788 million euros.
© All rights reserved