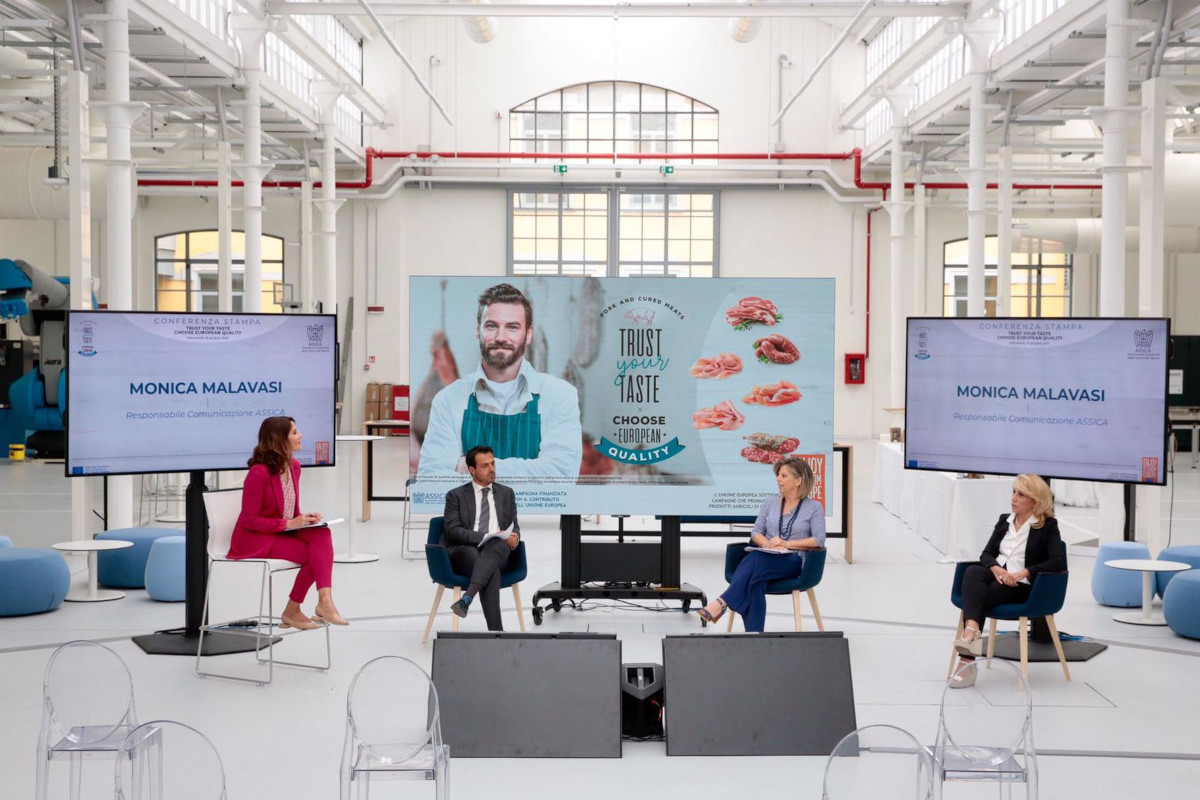 The Italian association of meat and cold cuts industries (Assica) has launched a project supported by the European Union that focuses on trust between the supply chain and consumers. "Trust Your Taste, Choose European Quality" is the name of the three-year campaign that has Italy and Belgium as target countries.
"The project will act specifically – says Assica's communication manager, Monica Malavasi – to inform about the production methods of European cold cuts. Focusing on issues such as safety, nutritional aspects, animal welfare and sustainability, which are currently the most debated aspects among EU citizens. The protagonists of the campaign are both 100% Italian cured meats, true excellence of our country, and Italy's pork meat."
Discover the authentic Italian deli meats on Italianfood.net platform
Davide Calderone, director of Assica, says: "It is always necessary to communicate more and better what we do and to be more open and transparent with respect to the high European production standards. The sensitivity of the consumer, both Italian and Belgian, is increasing with respect to the issues of nutritional values, sustainability, food safety and animal welfare. These are all increasingly important purchase drivers. The modern consumer is much more interested in the origin of what he eats. This project offers us a great opportunity to evolve into an increasingly virtuous sector that knows how to address critical issues and turn them into opportunities."
The following social channels are already active:
https://www.facebook.com/Trust-your-Taste-Choose-European-Quality-104582645199284
https://www.youtube.com/channel/UCkMa3-MaYNlDSoRY3k7sO3g https://www.instagram.com/trustyourtaste_chooseeu_ita/
THE ITALIAN COLD CUTS AND PORK MEAT MARKET
In 2020, the total turnover of Italy's cold cuts sector was 8,237 million euros, down -3.3% compared to 2019 (8,522 million euros). Production of cured meats declined to 1.093 million tons from 1.176 in 2019 (-7.1%). Value at production also dropped, to 7.927 million euros (-3.6%, from 8.225 million in 2019).
EXPORT SALES
According to Assica's elaborations on Istat data, in 2020 export sales of Italian deli meats involved 170,137 tons of products for a turnover of 1,626.7 million euros, recording a drop in volume (-7.2%) but a growth in value (+2.5%).
Belgium is currently the third destination country for Italian cold cuts with 7,489 tons of imported products and 96.2 million euros in value. The Italian cured meats most appreciated by Belgians in 2020 were mortadella and frankfurters.
In the first two months of 2021, the demand for Italian cold cuts in Belgium grew by +12.1% in volume and +8.8% in value. Salami, prosciutto, bacon, and bresaola performed well.
© All rights reserved