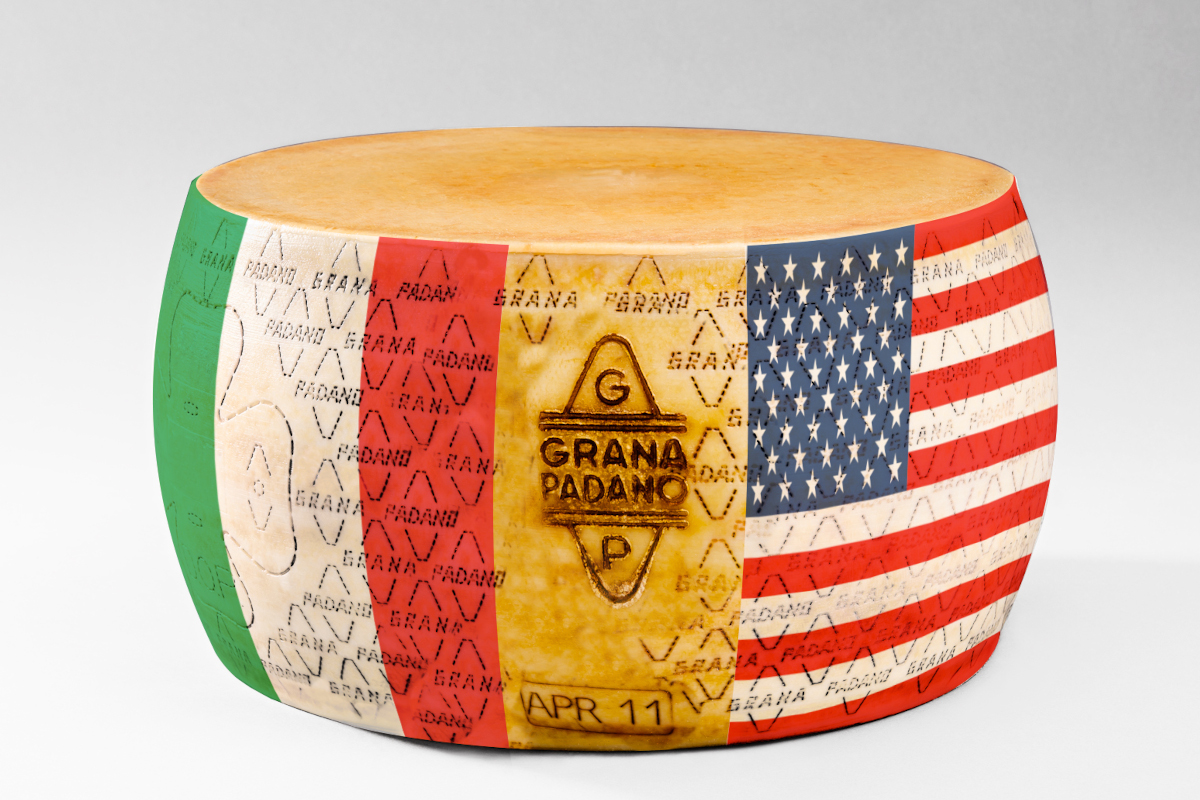 The suspension for the next 4 months of the duties imposed by the United States on many Italian food products is good news for producers. Starting with the companies that produce Grana Padano PDO, the most exported PDO cheese in Europe. "For some time we have been waiting for a change in relations between the US and the EU, which the new Biden administration had already hinted at. We had even bet on it by sending the White House a wheel of Grana Padano PDO Riserva decorated with the Italian flag and the 'stars spangled banner'. But we didn't expect it in such a short time for diplomacy, just forty days after the inauguration." This is the comment of Stefano Berni, director general of the Consortium for the protection of Grana Padano PDO.
Thanks to this agreement, for four months duties will be removed on 65 million of exported cheese's value, equal to over 16 million euros that will not have to be paid by buyers and consumers. According to the Consortium, "calls from the US are already coming in from importers. Our trading partners in the US are already asking for more cheese wheels."
PARMIGIANO REGGIANO PDO AND THE IMPORTANCE OF THE US MARKET
Enthusiasm is being expressed also by Parmigiano Reggiano PDO's producers. According to the protection Consortium, it was in fact the most affected Italian product by Trump's isolationist policy. The USA is the leading export market, with a 20% share of the total equal to about 12 thousand tons of cheese. From October 2019 on Parmigiano Reggiano PDO additional tariffs weighed equal to 25% (growing from 2.15 to 6 dollars per kilo) marking an increase in the shelf price from 40 to 45 dollars per kilo.
Click here to discover the authentic Parmigiano Reggiano PDO and seasoned Italian cheeses on Italianfood.net platform
"The full development of the US market is of crucial importance for the sustainability of our supply chain. A system that generates a turnover of 2.35 billion euros. We are optimistic for the future: we hope that the Biden administration will put an end to a trade dispute that is no longer sustainable" – said the protection Consortium's president Nicola Bertinelli.
© All rights reserved