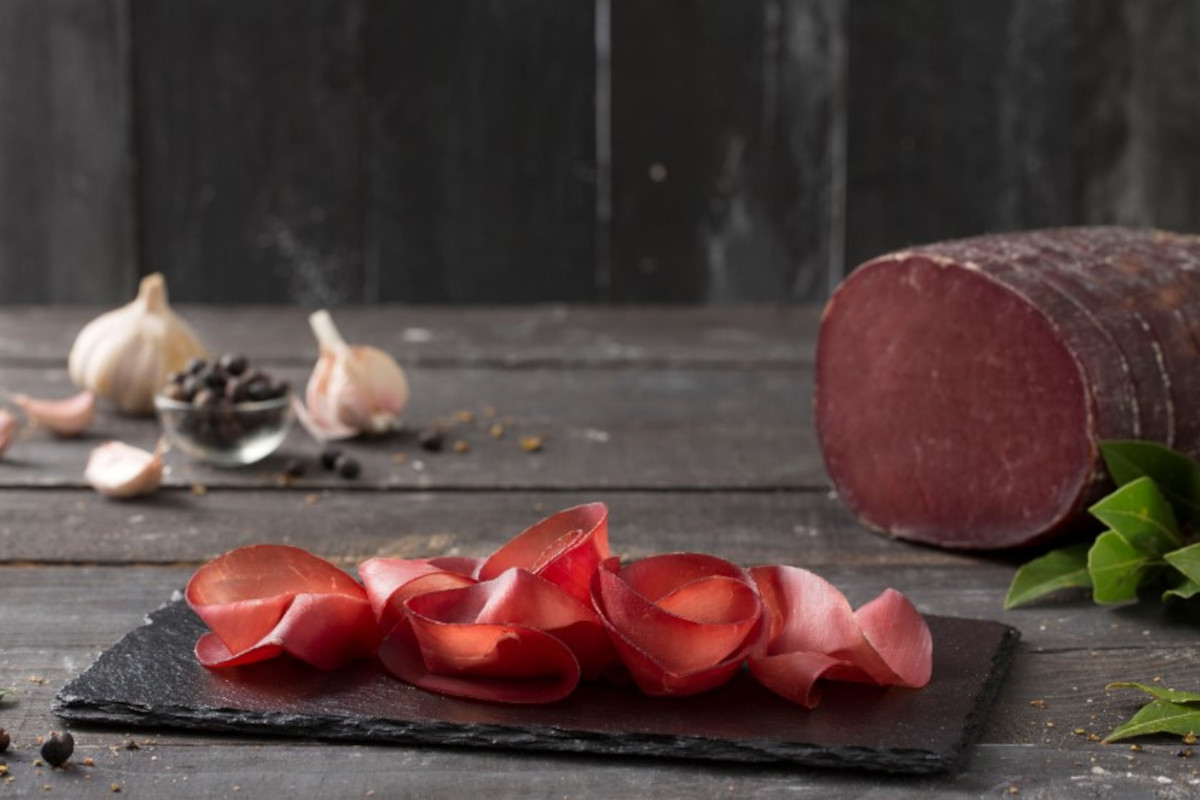 Italy's Rigamonti is increasingly focusing on total quality, certified supply chains and range diversification. The Italian charcuterie company, world leader in the production and sale of bresaola (135 million turnover in 2020, +7% on 2019) has launched the first ever "Bresaola List". It is a vademecum dedicated to consumers, to discover the world of bresaola starting from the origin, taste and characteristics of the meat according to breeds, with tasting cards, pairings and tailor made recipes.
BRESAOLA: A WORLD TO BE DISCOVERED
In fact, there is not just one bresaola, but many:
Bresaola della Valtellina PGI – in fourth place among PDO and PGI cured meats in Italy in terms of production value, for the Rigamonti Group it is worth about 50% of its turnover – is particularly appreciated by Italians for its thinness and distinctive taste. Rigamonti produces 90% of it with a prime cut: the hip tip of South American Zebu;
Bresaola certified 100% Italian 4 IT from native breeds (such as Bruna Alpina and soon Fassona) has characteristic spicy and peppery notes and to be enjoyed in thicker slices;
For those looking for more decisive flavors, there is Black Angus bresaola – from Australia, the USA or the UK – more marbled (with a pinch of extra "fat") and therefore even more flavorful, full-bodied and enveloping;
The South American Angus bresaola is characterized by herbaceous and slightly spicy notes, perfect in combination with a bitter orange marmalade;
Finally, the Gran Fesa Rigamonti from European Charolaise and Limousine breeds, balanced and with a savory and slightly bitter finish, can be tasted perhaps next to honey, goat cheese and chives while sipping a blanche style beer.
Rigamonti's vademecum will be flanked by a social campaign on the company's Facebook and Instagram channels and an ad hoc page dedicated to consumers on the new website of the company, which has been redesigned in terms of contents and graphics.
AN ALL-ITALIAN SUPPLY CHAIN
The production from the Italian supply chain is a great challenge for the Italian company, considering the limitation of the raw material. "Today – says Claudio Palladi, CEO of Rigamonti – we process 500 tons of Italian meat, equal to 4% of our production, but soon it will be possible to exceed one thousand tons."
However, in Rigamonti's future there is not only bresaola. "Diversification of the range and products from certified supply chain – says Palladi – are key assets on which we intend to continue to invest in the coming years. We will focus more and more on Italian cured meats from a traced and guaranteed supply chain and on organic products, which have grown by 20% this year. We intend to double our production volumes in the next 5 years. Among the medium-term goals there is the strengthening of production facilities, thanks to a 35 million euro investment plan by 2023. Moreover, we are also studying possible future acquisitions."
TASTING ADVICES
Rigamonti's bresaola list offers also a series of advices about tasting. Not everyone knows that once sliced, bresaola should be eaten fresh, within 24 hours, and never directly from the refrigerator but at room temperature. The best way to taste it is without condiments, in thin slices between 0.6 and 0.8 millimeters. Even the tactile aspect is very important. Bresaola should be taken with the fingers and brought to the nose. This is the only way to perceive the velvety texture, the softness, which is a fundamental element for this salami, and the aromas.
© All rights reserved