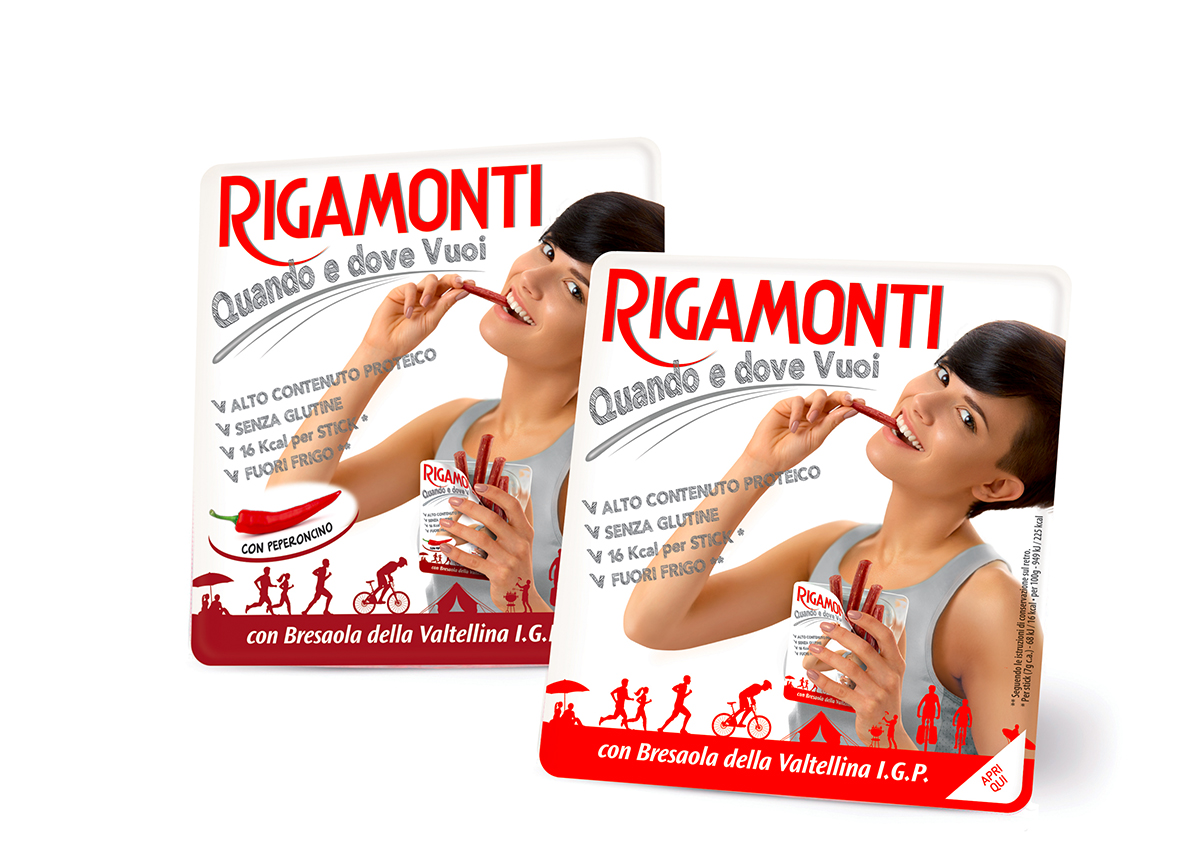 For over one hundred years, Italian company Rigamonti has been synonymous with Bresaola della Valtellina. This product has also obtained the PGI brand, which guarantees its origin promoting its image and protecting it from imitations and counterfeiting. This year at Cibus 2018 (7-10 May at Fiere di Parma) the company from Sondrio will be present with new products in the world of snacks and sticks. 'Quando e Dove vuoi' (When and Wherever you want) is the snack produced with aged beef and Bresaola della Valtellina PGI (in the photo above), designed for sportsmen and for those who love outdoor activities. It is available in the classic and chilli pepper version, with high protein content and only 16 kcal per stick. 'Menù Bresaola' (in the photo below), on the other hand, is the ideal tasty proposal for a quick lunch, composed of 55g of PGI Bresaola, Parmigiano Reggiano PDO and Ponti condiments.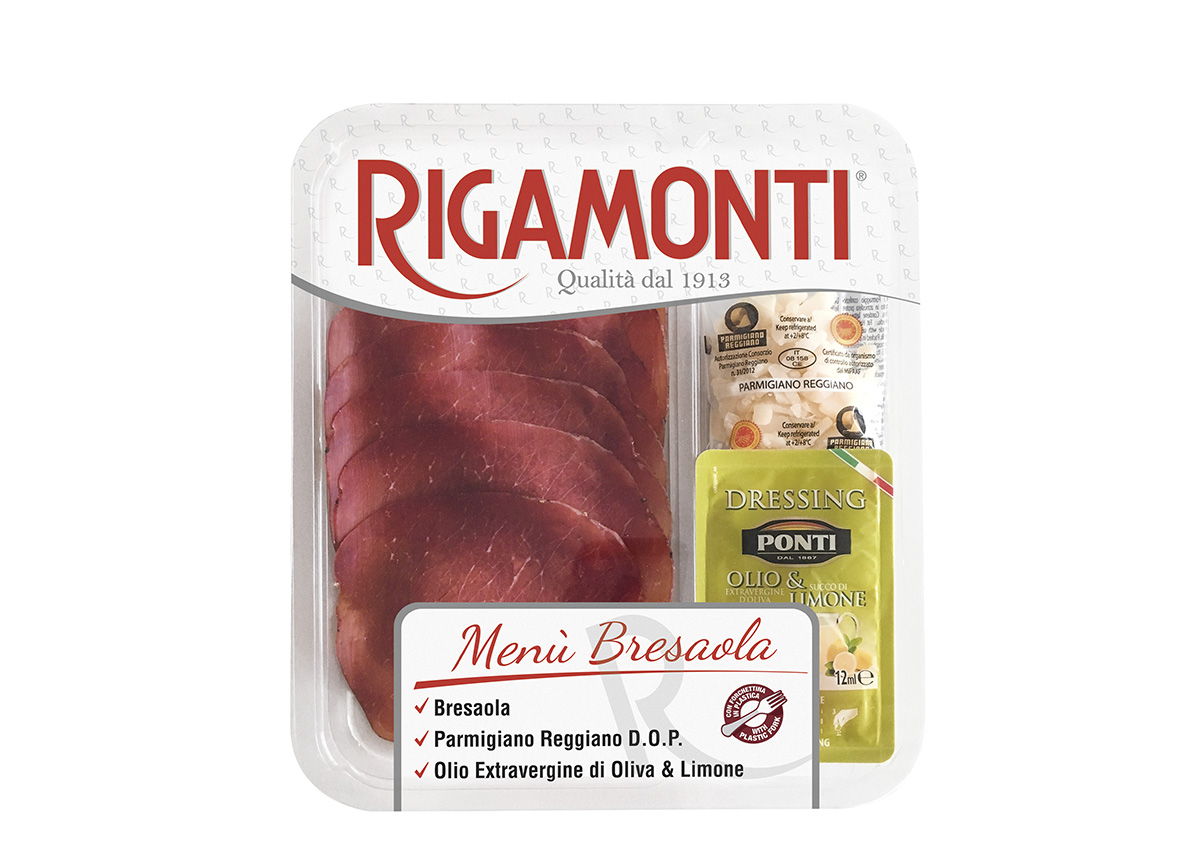 100% Italian quality
In addition to the ready-to-eat new range, there is the 100% Italian Bresaola line, an ambitious project developed together with Coldiretti's Filiera Agricola Italiana. It is a product certified throughout all stages of breeding and production. The 100% Italian line is available in three different versions: 100% whole or half Italian Bresaola (2.4kg on average), Cuore di Bresaola – a small cut Bresaola (1.2kg on average) – and the 90g trays. We want to become the symbol of Valtellina in the world – says Managing director Claudio Palladi. A market linked to traditional products is not inclined to innovation, but Rigamonti is meeting new consumer needs by proposing various innovations in the area of service content and health.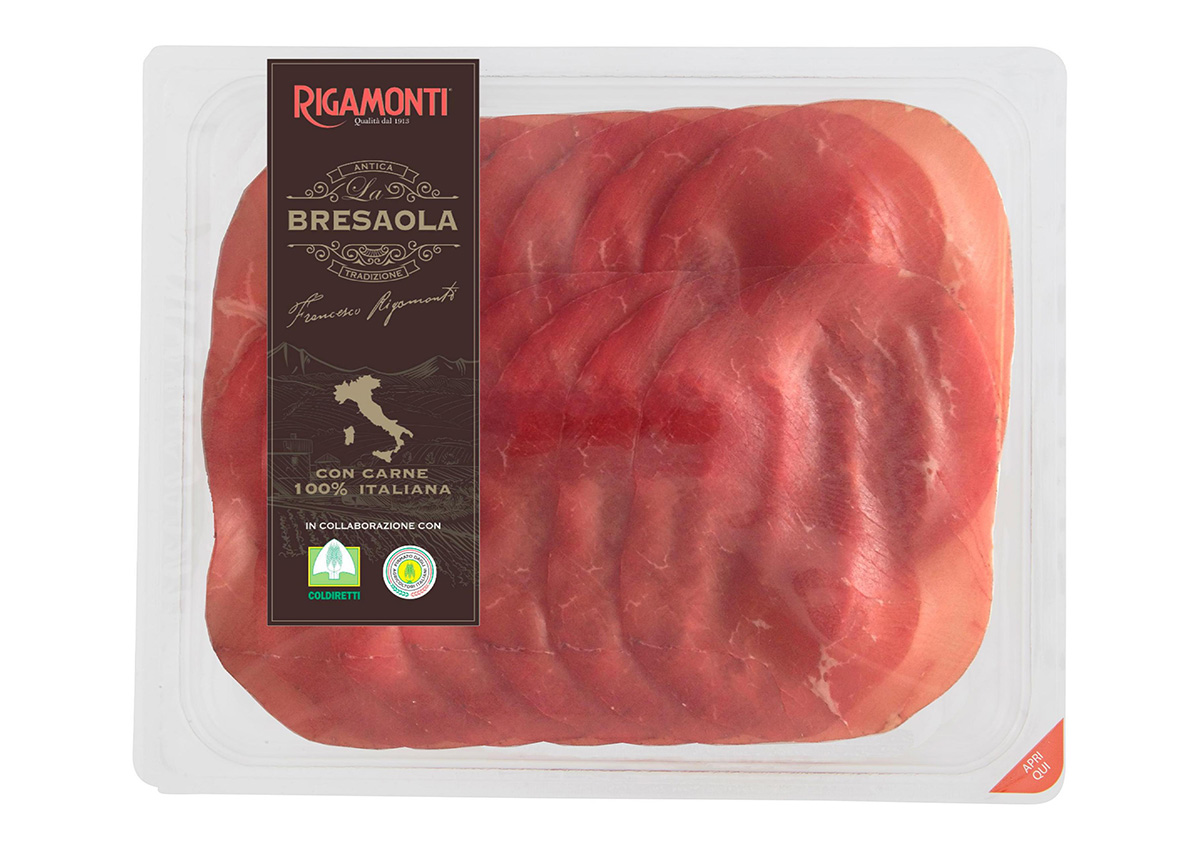 © All rights reserved