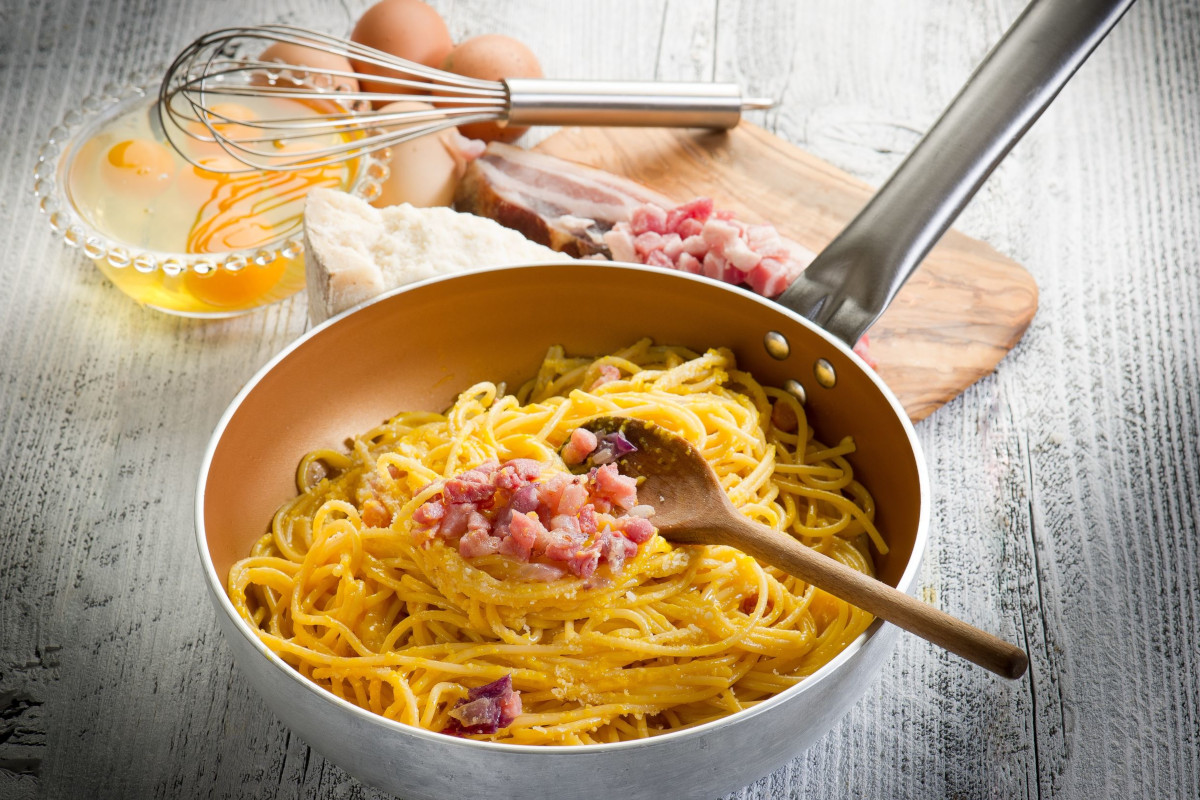 The most beloved pasta dish, carbonara, continues to make fans discuss it and everyone gives their "touch" to make it unique. The pasta makers of the Italian industry association, Unione Italiana Food, will tell in a social marathon (today at 12am, live on the social channels WeLovePasta) curiosities, practical advices and the "wrong" recipes that gave birth to the carbonara pasta dish as we eat it today. Purists and innovators can share their "perfect Carbonara", following the debate on Facebook, Twitter and Instagram with the hashtags #CarbonaraDay and #MyCarbonara.
The American Smoky Tomato Carbonara has divided the web but has united the Italians: according to a survey by Unione Italiana Food on a sample of almost 4,000 people, for 95% of Italians if there is tomato, it cannot be called "pasta alla carbonara". A very clear position, with which the Italian pasta makers present the theme of this year's Carbonara Day: MyCarbonara.
Click here to find the authentic Italian Carbonara pasta ingredients on Italianfood.net platform
CARBONARA DAY 2021
Carbonara Day is the world's largest "spaghetti social event" dedicated to the most beloved and shared pasta recipe. To date, over 1.4 million are the contents on Instagram with the #Carbonara hashtag. Conceived by the pasta makers of Unione Italiana Food and supported by IPO – International Pasta Organisation, in the last 5 years #CarbonaraDay has reached a potential audience of over 1 billion people. It is now an unmissable event for food influencers, media, chefs and enthusiasts who want to share opinions about this dish and, more generally, about the relationship between tradition and contamination in the kitchen.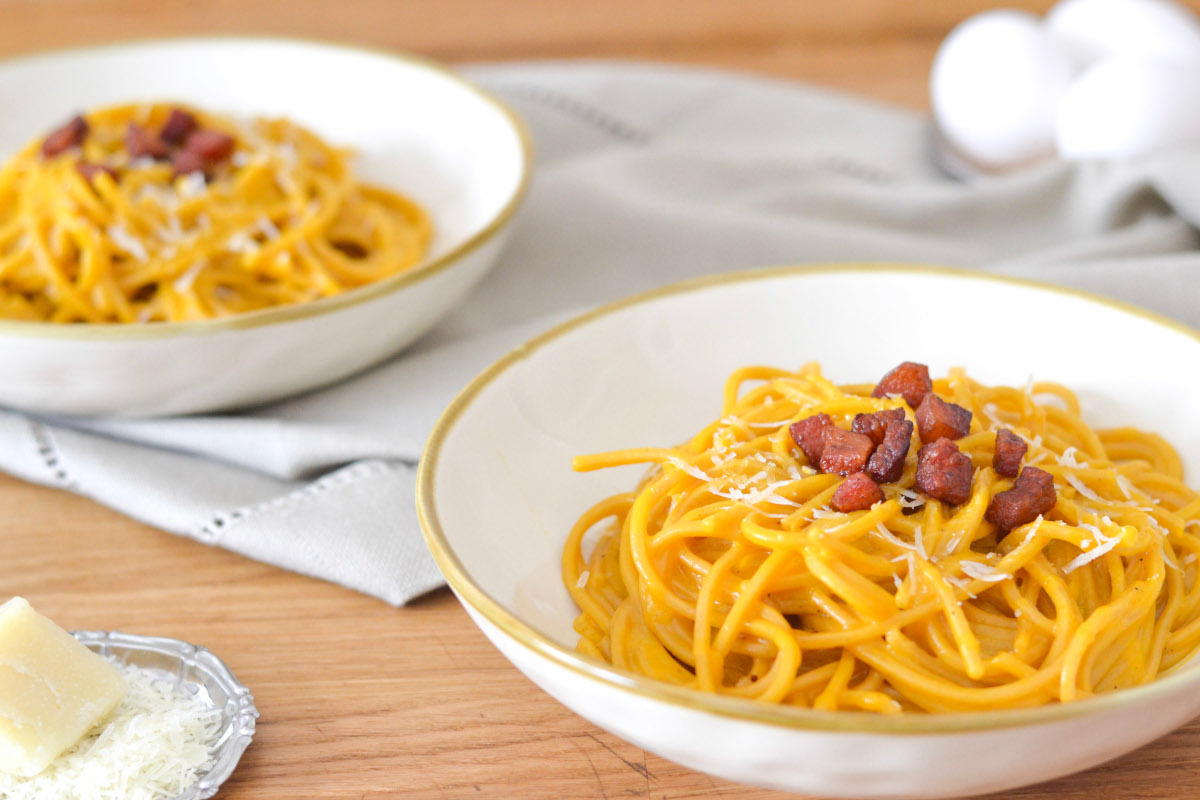 According to Riccardo Felicetti, the president of Unione Italiana Food's pasta malers, "Carbonara is the favorite dish for many people… and mine as well. Imagination or necessity can give rise to recipes inspired by this dish. But there is only one real Carbonara, just like Venice. This year we want to show that even using only the classic ingredients you can get a 'perfect for me' Carbonara pasta dish."
THE UNCERTAIN ORIGINS OF A SPECIAL DISH
Carbonara is said to have originated in 1944 from the encounter between Italian pasta and American soldiers' 'Ration K' ingredients (egg yolk powder and bacon). Going up the peninsula, American soldiers accompanied the 'Ration K' to spaghetti to integrate the dose of carbohydrates. The inventor of the K-Ration was Ancel Keys who, years later, would have "discovered" the Mediterranean Diet.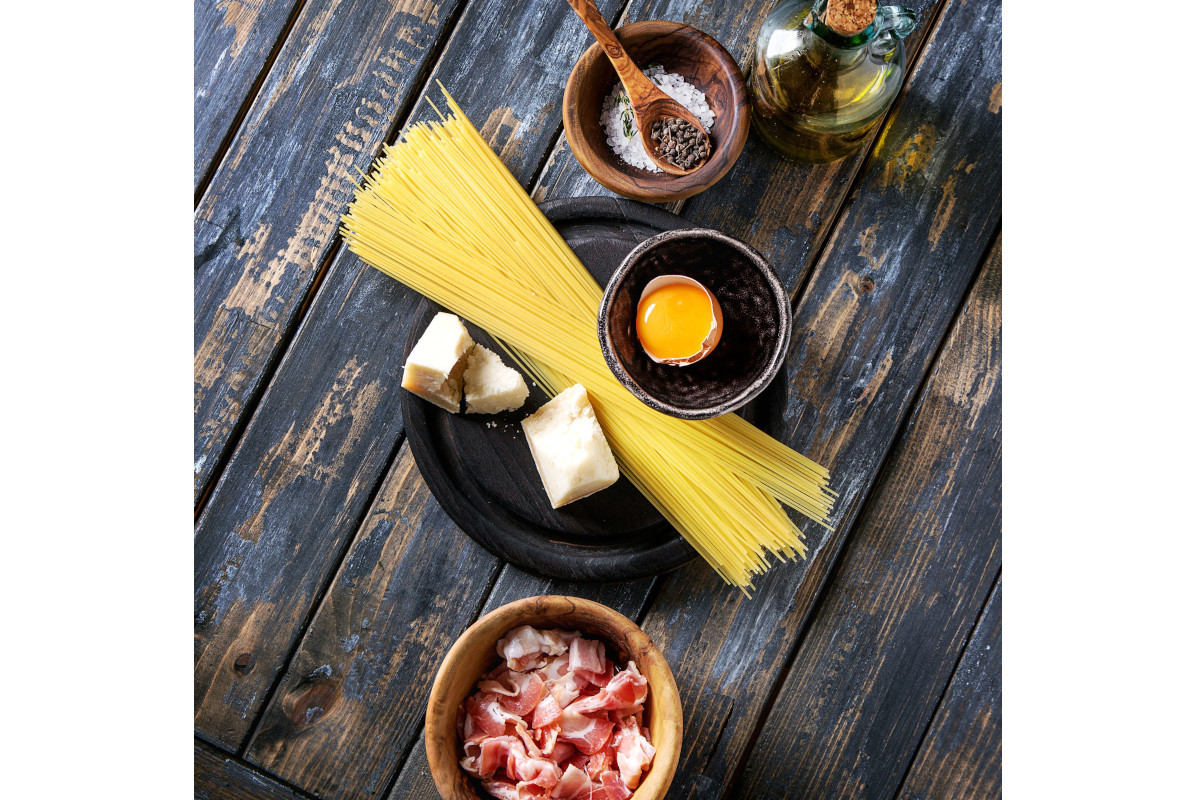 A second hypothesis attributes the paternity of this type of pasta to Italy's Apennine coalmen who prepared it using ingredients that were easy to find and preserve. In this case carbonara would be the evolution of the 'cacio e ova' pasta dish (cheese and eggs), originated in Lazio and Abruzzo region.
A last hypothesis brings back this recipe to Neapolitan cuisine, identifying in the 1837 treatise Theoretical-practical Cooking by Ippolito Cavalcanti a possible origin of this dish.
TIPS AND TRICKS FOR A PERFECT CARBONARA
According to purists, there is only one way to prepare a true pasta carbonara, with 5 canonical ingredients: pasta, guanciale (pork jowl), Pecorino Romano PDO cheese, eggs and pepper. Innovators, on the other hand, believe that since pasta is a versatile dish, there should be no limits to the reinterpretations of this recipe.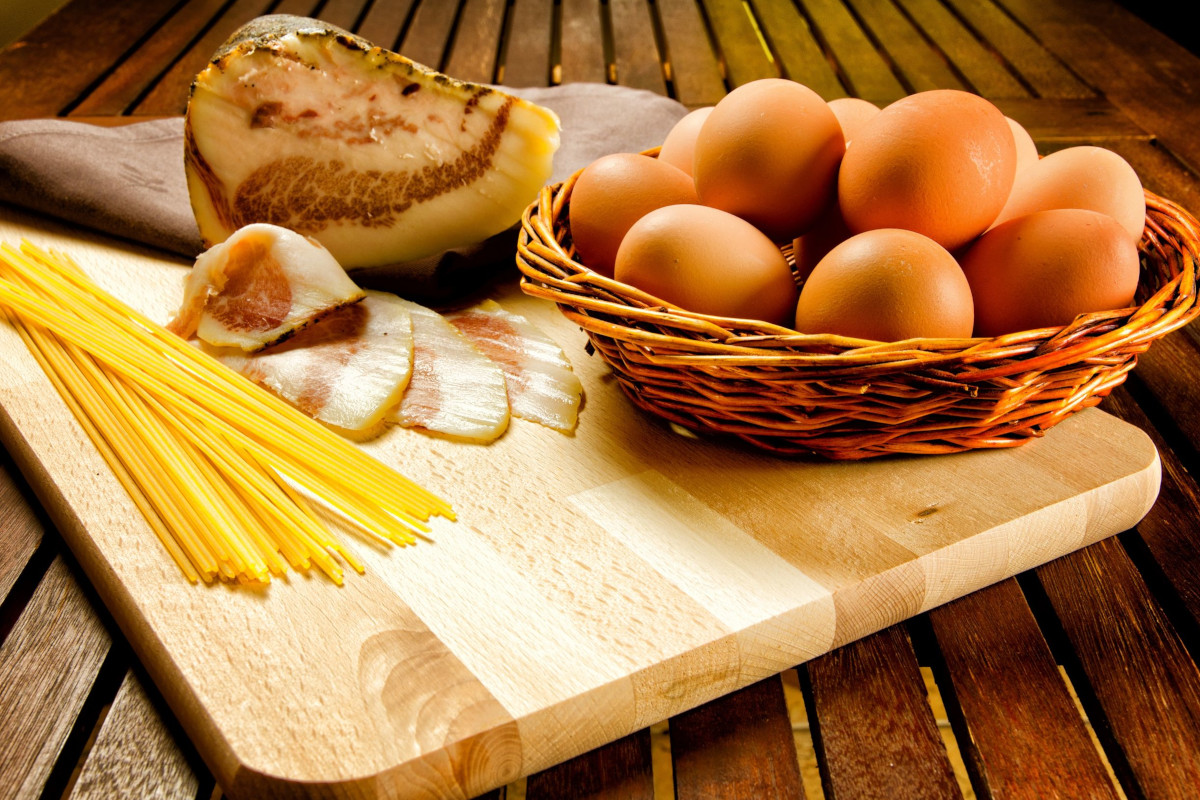 Guanciale – Gives the Carbonara its crispy element and tanned flavor, while its fat gives savour to the dish. First the outer part with the rind and pepper is removed. Then the cut: in thin strips it is crispier and more savory, in cubes it is crispy on the outside and soft on the inside, resulting less savory and more chewy. The guanciale must be drained from its fat, which will be kept aside to be mixed, in part, to the mixture of egg and cheese;
Eggs – One for each diner, but only yolk or whole? There are two schools of thought and, in between, those who suggest the golden ratio of one whole egg for every 3 yolks. It changes the taste (egg yolk only is more intense), but also the preparation. Since the yolk and egg white proteins have different coagulation temperatures, with the egg white cooking first, the risk is to obtain an uneven cooking and to have a cream that is either too viscous or too grainy. With yolks only, cooking and pasteurization are easier;
Pepper – Should be freshly ground. Black pepper gives more aroma than white pepper;
Cheese – For purists only Pecorino Romano PDO is to be used. A mix of sheep cheese and cow cheese makes the dish less savory and more enveloping and soft, therefore suitable for many palates;
Pasta – It is the protagonist of the dish, which amalgamates the game of flavors and contrasts of the sauce. What is better between spaghetti or short pasta? Both, but with different results. In the case of spaghetti, the sauce wraps around it almost as if it were an egg pasta, while rigatoni or mezze maniche manage to "catch" the sauce and guanciale, thus becoming one with the other ingredients.
© All rights reserved