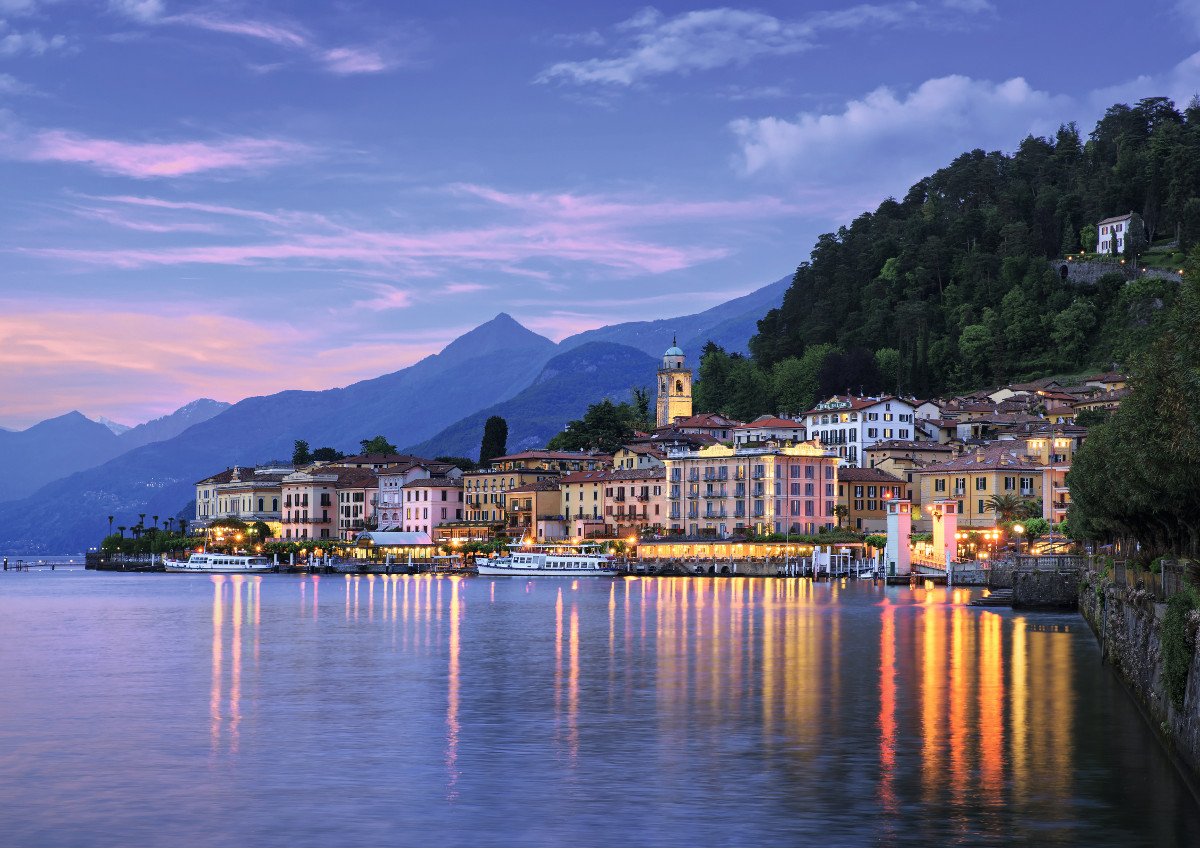 Lombardy is not just Fashion and not just Milan. Lombard food and farming production system is the most important in Italy and one of the most relevant in the European context. Overall, agroindustry production in the region is worth more than 12 billion euros, which is equal to around 15% of the national total. According to data supplied by Unioncamere Lombardia, exports in the first six months of 2017 went over 3 billion euros and registered a 10.3% increase compared to the same period the previous year. The most significant increases are those of processed and conserved meat (+19.1%) and dairy products (+15%). The European Union is the main end-market for Lombard agri-food products (71% of exports) but other markets are increasing significantly, with a record rise for Asia (+70% in the first nine months of 2017). Driving exports is the food and drinks industry (+11% compared to +1.3% for agriculture, forestry and fishing) which makes up an important section of the regional and national economy. Some of the biggest companies of the sector have their head offices in Lombardy, and the value added of the regional food industry makes up about 24% of the Italian total. Lombardy is among the first Italian regions for economic impact in the area of Food & Wine with PDO and PGI certifications: they have respectively 20 and 14 for food, and 27 and 15 for wine.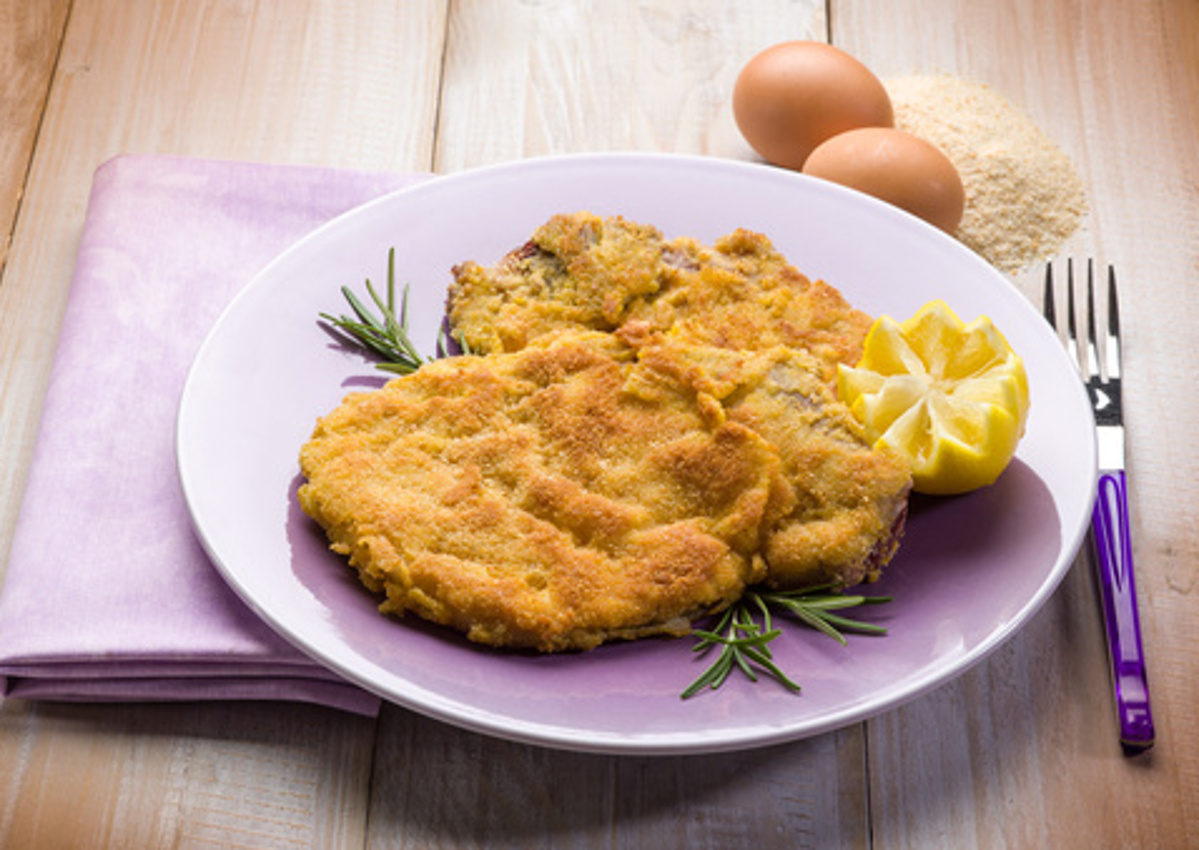 Not only risotto
Lombard cooking includes some symbolic dishes of Made in Italy gastronomy, which draw on family dining tables as well as star-rated restaurants. The most typical trait is the presence of meat and dairy, but fish is not lacking, especially freshwater fish. Among edible fats, the tradition foresees butter or lard, but the presence of big lakes means there is also an excellent extra virgin olive oil in the region. Among first courses, Lombards prefer risottos and stuffed pastas. The most famous among the favourites is without doubt Risotto alla Milanese, which is prepared starting from the sauté of beef marrow and is completed with saffron. It is traditionally accompanied by Ossobuco, a slice of veal shank from which you eat the marrow. Pumpkin Tortelli also occupy a place of honour among first courses, with their unusual sweet filling based on pumpkin and Amaretti biscuits. For this preparation, like with the just as well-known Gnocchi, a local variety of pumpkin is used, known as Mantovana. Moving to the mountains, and specifically in the province of Sondrio, we find the Pizzoccheri della Valtellina, which obtained Pgi recognition in 2016. This is a type of pasta based on buckwheat, similar to big tagliatelle, normally served with potatoes, savoy cabbage and cheese. Among second courses, competing with the popularity of the risotto, is the Cotoletta alla Milanese, a veal cutlet with the bone, covered in breadcrumbs and fried. Alternatively, remaining within tradition, you can choose between the Lesso misto– which usually includes beef and pig's trotter and is often accompanied by Cremona mustard – and Cassöla which in its combination of savoy cabbage and pork meat recalls the flavours of the regions beyond the Alps. A unique dish of choice is maize polenta, which plays a leading role on Northern Italian tables. In Lombardy it comes in many variants, both in a creamy as well as a harder form, in slices. In Valtellina, Polenta Taragna is typical, with a base of buckwheat. A selection of cheeses and salamis cannot be missing: the region offers some excellent choices, above all thanks to the availability of high altitude pastures. There are many sweets to conclude a meal, among which the Panettone stands out, the Christmas sweet which is winning over an ever-increasing number of consumers in the world. Another Christmas symbol is the Torrone, widespread in all of Italy but considered one of the symbols of the city of Cremona. The city of Mantua on the other hand is associated with Sbrisolona, a cornflour cake with whole almonds, that owes its name ("that which crumbles") to its extreme crumbliness.
The stars among cheeses
More than a third of Italian dairy cows are reared in Lombardy. This region does in fact have a consolidated production of cheeses which is revealed by, among other things, the numerous PDOs. Among these, the most exported product is Grana Padano: elaboration of ISTAT Data by the Protection Consortium shows that over the course of the first six months of 2017 (latest available data), overall growth in volume amounted to 4.8%, thanks to the joint contribution of exports toward the EU (+4.5%) and exports toward the rest of the world (+5.4%). Worth highlighting is the limited dynamism in exports toward the United States (+2.3%), caused by the difficulties met on that market due to the strong appreciation of the euro against the dollar and by the protectionist approach introduced by the administration of Donald Trump. Born in the Milan area, Gorgonzola is the most famous among Italian blue cheeses, with a production of more than 54,000 tonnes, a turnover of more than 300 million euros and exports of about a third of production. Taleggio is also a Pdo cheese, produced mainly in Lombardy (it takes its name from the Lombard valley), which is highly appreciated also abroad, with exports worth more than 25 million euros in 2015. Like Strachitunt, a mountain blue cheese, Taleggio also belongs to the large family of Stracchini. Stracchino in the strict sense is instead a soft cheese with a short maturing phase which originates from Lombardy but is not under denomination protection. Another PDO produced in Lombardy, and also in some provinces of the Veneto and the provinces of Piacenza and Trento, is Provolone Valpadana, a semi-hard stretched cheese, obtained from raw milk in the variations sweet and spicy. Among the Pdos produced exclusively in Lombardy, we also find Bitto, which is obtained from whole cow's milk and raw goat's milk, from animals fed on pasture grass. The Bitto cheese is the ingredient of choice for many typical recipes, such as Pizzoccheri and Polenta Taragna. Those made of cow's milk include Quartirolo Lombardo, a soft cheese that can be commercialised as Mature if it is aged more than 30 days. Alongside these PDOs we also find other cheeses of notable commercial importance, like the already cited Stracchino and Mascarpone. Mascarpone is obtained from the coagulation of cream through heat and citric acid and has a creamy consistency. Like Stracchino, Mascarpone is of Lombard origin but is widely produced also beyond the regional territory. Loved by Italians, it is used in the preparation of the famous Tiramisù.
Cured Meat
With a production of more than 12,000 tonnes, a turnover of about 215 million euros, and exports of about 15 million euros (2015 data) PGI Bresaola della Valtellina is the most important Lombard salami under the commercial profile. This is obtained from the meat of adult cattle with ages ranging from 18 months and 4 years, that is salted and matured for 4-8 weeks. A recent agreement between the farming association Coldiretti and the main producing company of Bresaola, Rigamonti, foresees that the 100% Italian brand is added to Bresaola obtained from cows raised on the national territory. Among Pdo Lombard salamis made from pork meat, we find Salame Brianza, Salame Cremona and Salame di Varzi. Salame d'oca di Mortara meanwhile is a rather unique speciality, which consists in goose and pork meat packed in goose skin and cooked in a boiler. It is not just a coincidence that there are more than four million pigs in the region.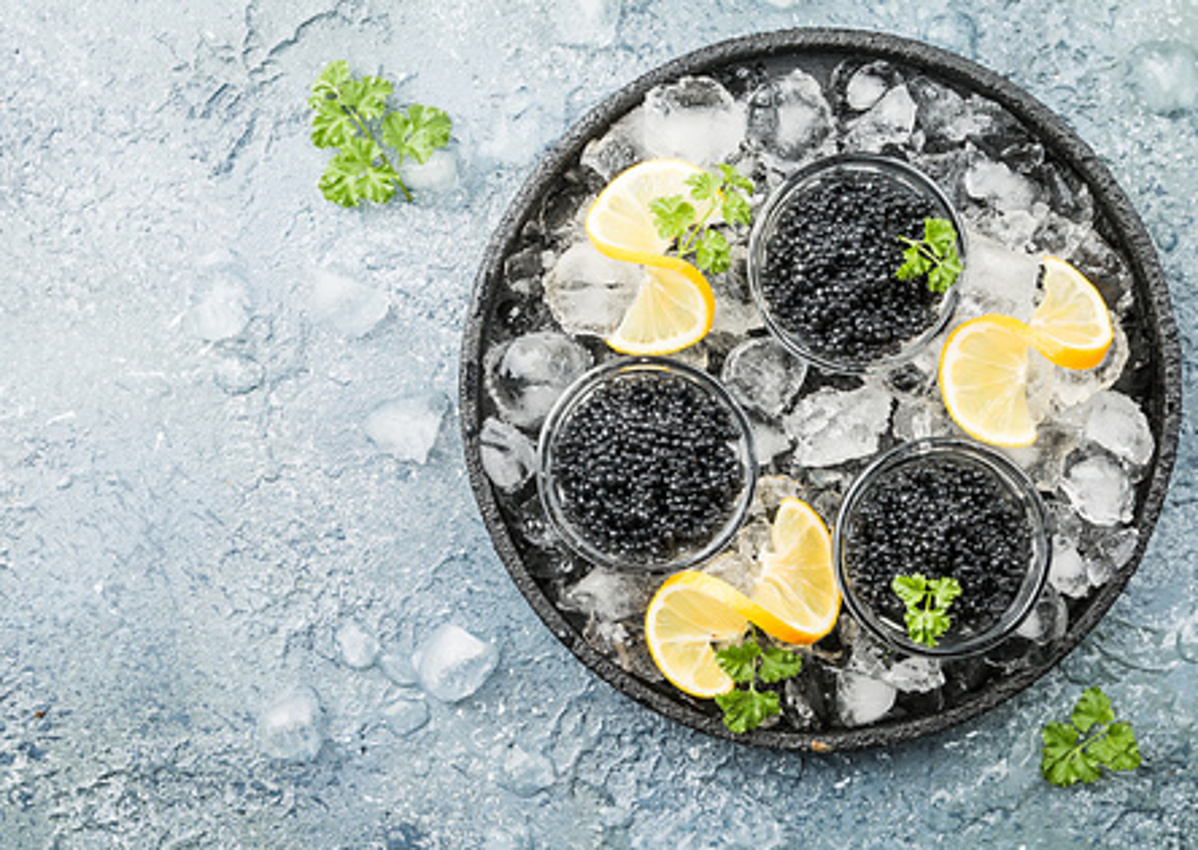 Caviar made in Brescia
It may surprise, but 15% of farmed caviar available at the global level comes from Lombardy, and precisely from Calvisano, a city in the province of Brescia. Here, starting from the 1970s, a fish breeding business was launched which later specialised in the production of caviar. Sold under the brands Calvisius Caviar, Ars Italica Calvisius Caviar and Cavalier Caviar Club, Lombard caviar is particularly honoured and appreciated by gourmet diners, also on the Russian market. The availability of spring water and breeding practices that are respectful of the animal ensure that the different species of sturgeon reared here can best express their qualities.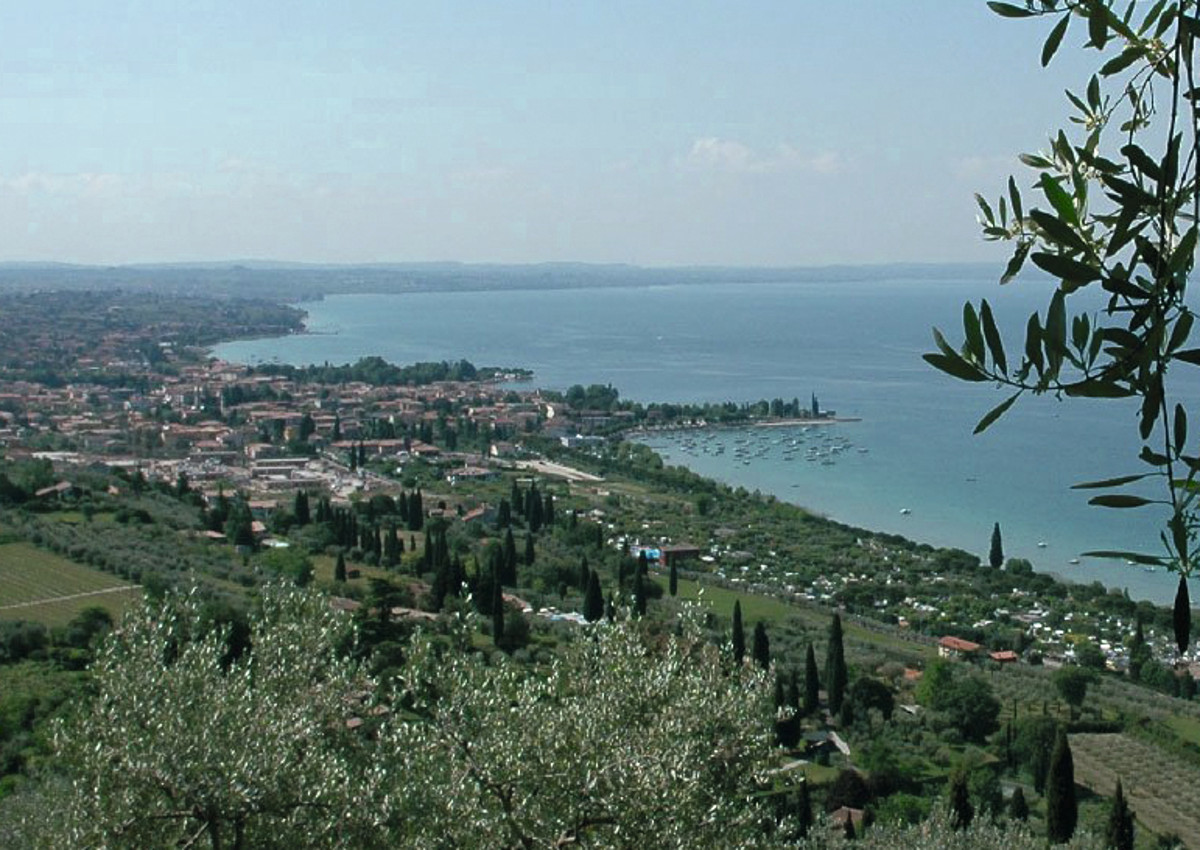 Evo oil, the gift of the lake
The biggest Italian lakes are found in Lombardy: Lake Garda, Lake Maggiore, and Lake Como, as well as dozens of smaller lakes. The climate around these lakes, particularly Lake Garda, is milder than the rest of the region and is ideal for some cultivations that are typical of other latitudes, such as olive trees. Some appreciated oils are made from these trees, recognised as PDOs – Garda and Laghi Lombardi. Garda Bresciano is produced exclusively in Lombardy, while Garda Orientale is produced in 27 municipalities in the province of Mantua, as well as in Veneto and Trentino. Production varies greatly, as often happens with olive oil, depending on the year. If in 2011 the record sum of 400 tonnes was reached, in 2015 the level was only slightly over 160 tonnes. Garda remains among the first PDOs of Italian oil for production volumes, and is among those with the greatest value of production, consumption and export. The other Lombard PDO within evo oil, Laghi Lombardi, refers instead to Lake Como and Lake Iseo, respectively with the names Lario and Sebino. This a very praised oil, but a production size that is significantly more contained compared to Garda (7.8 tonnes in 2015).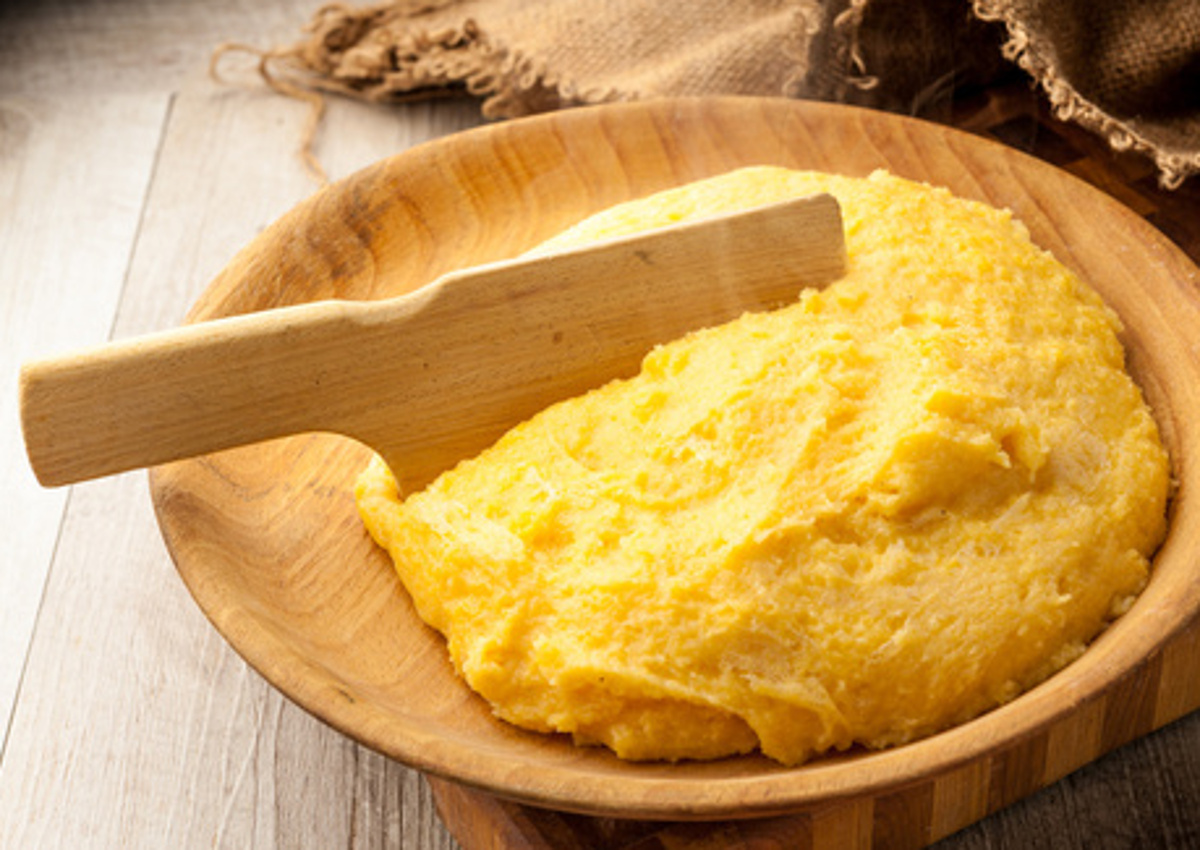 Rice and Maize
Italy is the first country in Europe for the production of rice, and more than 40% of the surfaces dedicated to this cultivation is found in Lombardy, above all in the historical region of Lomellina, in the province of Pavia. The Pianura Padana offers the ideal conditions for the production of this cereal. Rice paddies play a big part in the landscape of the region and represent an important biodiversity reserve both for the ecosystem created around the waters and because there are more than one hundred varies of rice cultivated. Among these, the main ones are those selected for risotto, such as Carnaroli, Arborio and Vialone. The most cultivated cereal in Lombardy is nevertheless maize. According to data from ASR (the regional statistics annual), in 2016, production was more than 1,800,000 tonnes, corresponding to more than a quarter of national production.
Wines
Lombardy produces about 1.4 million hectolitres of wine very year. The region can count 27 PDOs and 15 PGIs, for a total of more than 800,000 hectolitres bottled in 2016, which amounts to a value of about 113 million euros. The main production zones are Franciacorta, Oltrepò Pavese, Garda and Valtellina, and each of these zones in turn includes numerous denominations and geographical and wine variety specifications. The most significant volumes regard Pdo Franciacorta, which sold 17.4 million bottles in 2016, of which 1.7 million went abroad, and Pdo Oltrepò Pavese, with a production of more than 113,000 hectolitres in 2016 and a turnover of more than 13.8 million euros.
© All rights reserved