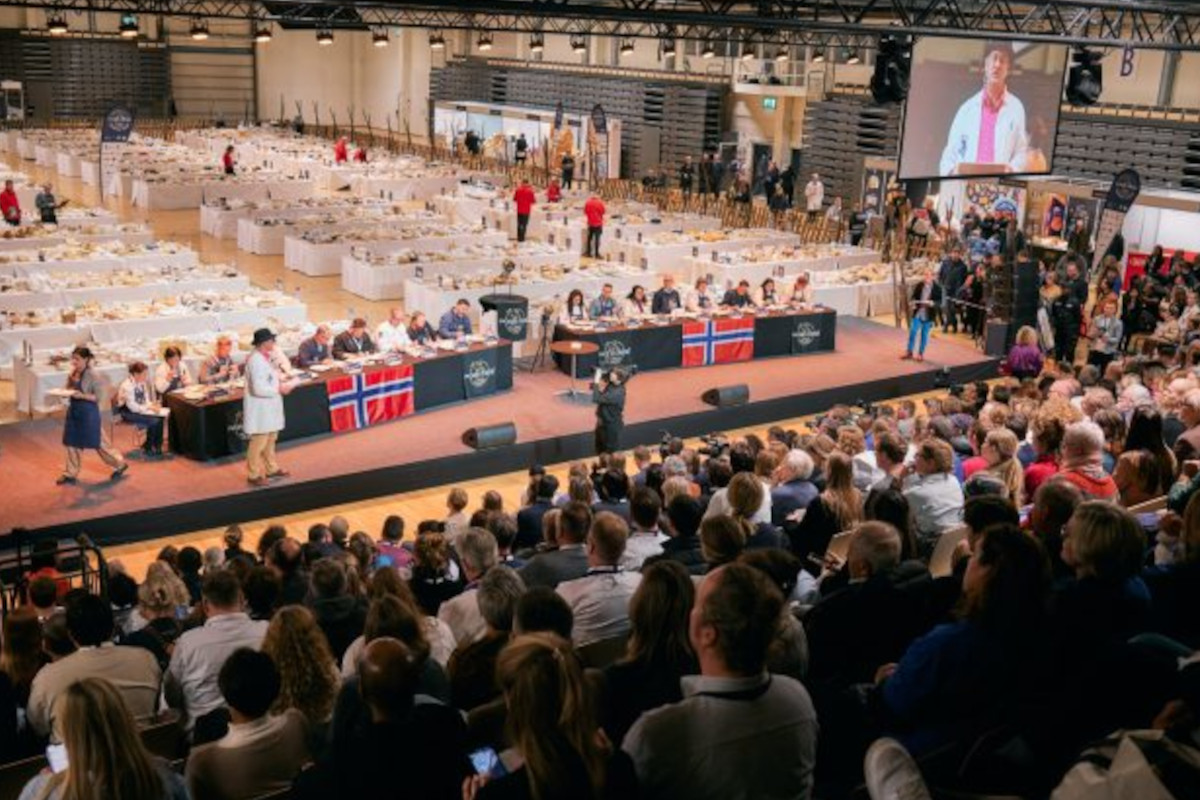 Italian cheeses are gaining a strong foothold on the global stage. Once again, the Italian National Cheese Team, known as CheeseItaly, has showcased this prowess at the 2023 World Cheese Awards, held last weekend in Norway. Over just four years of operation, the team has surpassed the impressive milestone of 50 medals, accumulating a total of 71 recognitions to date. At the recent event, they clinched a remarkable 22 medals, including five gold, eight silver, and nine bronze.
AWARDS AND WINNERS
"In this competition, the CheeseItaly team celebrated the dairy excellence of five distinct Italian regions. Among the gold medal winners were Grana Padano PDO Soresina, which secured the prestigious recognition with a record-breaking 40-month aging process, and Ovicaprino Il Galeotto. Additionally, Brenta Stagionato Oro by Latterie Vicentine and Caciocavallo Silano by D'Ambruso Francesco earned the golden distinction. Notably, D'Ambruso Francesco's win last year earned the group two super gold awards," emphasized CheeseItaly in an official statement.
The silver medal recipients included the Asiago PDO Fresco Riserva by Caseifici Granterre, which secured international recognition for the third consecutive year. Also, Amore di Capra by Il Carro, Pecorino Gran Riserva Cacio Ercole by La Quercia, and Gorgonzola PDO Piccante Soresina by Latterie Vicentine achieved recognition with the national team.
The bronze medal victories further highlight the Italian dairy industry's ongoing success, from the Scamorzone Stagionato to the Etrusco del Dismano, produced in the Modenese Apennines, and encompassing the Stracciatella Affumicata and Pecorino Stagionato Adrianus.
The 35th edition of the World Cheese Awards, promoted by the Norwegian Hanen and organized by the British Guild Fine Food, boasted a world-record participation of 4,502 cheeses from 43 countries, judged by a panel of 264 experts representing 38 nations.
In the competition's final round, the artisanal Nidelven Blå blue cheese produced by the Gangstadt Gårdsysteri dairy in the eponymous region claimed the ultimate victory. The highest-ranking Italian entry was PDO Parmigiano Reggiano Fratelli Rastelli from the Parmigiano Reggiano National Team.
THE COMPLETE LIST OF CHEESEITALY MEDALS
D'Ambruoso Francesco Bari Caciocavallo Silano Dop – Gold
La Quercia srl Rome Ovicaprino Il Galeotto – Gold
Latteria Soresina Cremona Grana Padano Dop Soresina – over 40 months – Gold
Latteria Soresina Cremona Grana Padano Dop Soresina Riserva Gold – over 24 – Gold
Latterie Vicentine Vicenza Brenta Stagionato Oro – Gold
Ambrosi Spa Brescia Grana Padano Riserva over 20 months – Silver
Caseifici Granterre spa Veneto and Lombardy Asiago Dop Fresco Riserva – Silver
Caseifici Granterre spa Veneto and Lombardy Asiago Dop Fresco Riserva – Silver
D'Ambruoso Francesco Bari Burrata – Silver
Il Carro srl Bari Amore di Capra – Silver
La Quercia srl Rome Pecorino Gran Riserva Cacio Ercole – Silver
Latteria Soresina Cremona Gorgonzola Dop Piccante Soresina – Silver
Latterie Vicentine Vicenza Asiago Dop Fresco Gallo Nero – Silver
Caseifici Granterre spa Veneto and Lombardy Asiago Dop Fresco Riserva – Bronze
Caseificio Andriese Bontà Genuina Barletta Scamorzone Stagionato – Bronze
Caseificio Dismano Società Agricola Cooperativa Modena Etrusco del Dismano – Bronze
D'Ambruoso Francesco Bari Stracciatella Affumicata – Bronze
D'Ambruoso Francesco Bari Occhio di Puglia – Bronze
Il Carro srl Bari Bianco Fiocco – Bronze
La Quercia srl Rome Pecorino Stagionato Adrianus – Bronze
Latterie Vicentine Vicenza Brenta Selezione Oro – Bronze
Latterie Vicentine Vicenza Brenta Oro – Bronze
© All rights reserved